Cellulite Reduction
Conveniently located to serve the areas of Calhoun, GA, Chattanooga, TN and Ooltewah, TN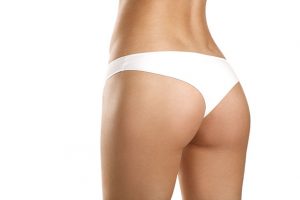 Southern Surgical Arts now has two ways to reduce cellulite using minimally invasive lasers—Cellusmooth™ and Cellulaze™. Both cellulite reduction treatments use laser technology to penetrate the skin and target the underlying tissue to reduce cellulite for a remarkable breakthrough result.
Formerly, cellulite treatments were designed to treat the appearance of cellulite rather than the actual problem. Past treatment methods brought about some changes, but the results were temporary.
CelluSmooth™
Southern Surgical Arts is proud to be one of the three cosmetic surgery practices in the United States chosen to conduct the final clinical trials of CelluSmooth.
A completely new and different kind of treatment, CelluSmooth uses a laser to significantly reduce cellulite. CelluSmooth is a laser treatment that penetrates through the skin and breaks the fibrous bands that connect cellulite dimples to the underlying tissue. When the cells reposition, the lumpy appearance is greatly reduced. As time goes on, the lumpy appearance fades more and more. Approximately one month after treatment, the final result is visible. Because the treatment is new, long-term results are still uncertain and cannot be guaranteed. However, the earliest CelluSmooth treatments appear to produce a reduction of the appearance of cellulite.
Cellulaze™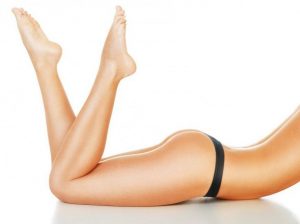 We also now offer Cellulaze, one short treatment for cellulite which targets the underlying structural tissue with the revolutionary SideLaze laser technology. This minimally invasive cellulite treatment will visually improve the appearance of cellulite and increase the elasticity of your skin with results that last up to two years based upon clinical trials. The best results can be seen on the thigh area of women with mild to moderate cellulite.
And even better for you, these treatments are quick and easy. It can be done in an office setting and is relatively painless. Most patients return to normal activity the next day.
If you would like to explore how CelluSmooth or Cellulaze could help you, please call our office for a free consultation.
Who is a Good Candidate?
Women and Men
Ages 18 to 65 (or older if you are healthy)
Non-smokers
Generally in good health
How Much Does it Cost?
Depending on the recommendations from our surgeons to meet your desired goals, costs can vary. The price for one area, most commonly including both thighs, is $4,500. All quotes include the surgeon's fee, facility fee for the operating room and all other supplies and implants when indicated. Our total price also includes all routine follow-up visits.
Recent Before & After Photos
We are hard at work to bring you our best gallery experience yet. Please check back often, or request a consultation to learn more about how Southern Surgical Arts can help you achieve your cosmetic goals.
To view before and after photos of cosmetic procedures for areas Below the Waist, please visit our gallery.