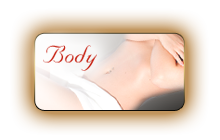 "Body Contouring" is a term that refers to any procedure that reshapes and perfects the contours of the body. At Southern Surgical Arts, we offer a variety of surgical and non-invasive body contouring options, including traditional liposuction, liposculpture, and surgery. Sometimes we use a combination of approaches to achieve a patient's aesthetic goals. Below are 15 reasons we love body contouring.
Our patients LOVE the results. This is the most important reason! A body contouring procedure can improve body confidence like few other things can. Many of our patients have told us they never thought it was possible to love their new "look" so much. And we love to hear that.
Switch an apple or pear for an hourglass. Although no procedure can completely change your body structure, through body contouring we can slim a thicker middle and balance out your bottom half. In combination with a breast augmentation and/or a Brazilian Butt Lift, you can achieve the hourglass curves you've always desired.
Blast away problem zones that exercise can't fix. Just about everyone has stubborn pockets of fat they have tried to target through diet and exercise. And just about everyone has conceded defeat in that battle! However, liposuction can eliminate those fat pockets on your back, thighs, waist and more.
So long, shapers. Girdles, spandex shapers and other constricting undergarments may give you a streamlined shape under your party dress, but they are also hot, seriously uncomfortable and can leave visible lines. After liposuction, and/or a tummy tuck, if needed, you can have smooth, sleek curves without the confinement of shapers.
Complements weight loss surgery. Body contouring is not a substitute for weight loss. However, it is an ideal companion. Many of our patients lose a significant amount of weight after lap band or gastric bypass surgery, only to discover they still don't have the body they wanted due to excess, sagging skin. Body contouring is an ideal way to address skin that can't "bounce back" anymore.
Restores your pre-baby body. Pregnancy is hard on a mother's body due to significant weight gain and subsequent weight loss–sometimes over multiple pregnancies–stretch marks, and lax skin. A tummy tuck is frequently the only way to truly address these issues. With just one incision located below your bikini line, your cosmetic surgeon can remove lax skin (frequently taking a lot of stretch marks with it) and tighten your stomach muscles, giving you a body you can bare on the beach with confidence.
Men love it, too. It's a mistake to think that men can't benefit from body contouring, because they can and do. We frequently perform liposuction on men who want to eliminate love handles and excess fat on the abdomen to reveal the abs they've been sculpting at the gym. We are also able to reshape the chest to remove pockets of fats that have developed in the breasts.
You don't have to have "surgery" to get results. One of our most popular treatments, Exilis, uses radio frequency to deliver energy deep into the tissues. Fat is liquefied and collagen growth is stimulated, and skin is tightened without surgery. This non-invasive procedure can be done anywhere on the face or body.
Blast past a weight loss plateau. Exilis is also used to trim fat when patients have reached a "plateau" in their dieting and weight loss. Although not a substitute for good nutrition and exercise, if you are 20-30 pounds overweight and want to "melt away" unwanted fat, Exilis may be a good option for you.
Body contouring addresses issues you might be embarrassed to talk about. Many women are unhappy with the fat pad over their pelvic area, called the mons pubis. If there is excessive fat in this area, it can bulge visibly in clothing. We can correct a protruding mons pubis with liposuction and perform a surgical lift if necessary.
Fat: not just for removal anymore. Body contouring is not just about removing excess fat. In the hands of a board-certified cosmetic surgeon with strong technical skills and the artistic ability to match, curves can also be created. Through a process known as fat transfer, your surgeon removes fat via liposuction, processes it to remove toxins, and to inject perfectly evenly-sized parcels of fat in areas where you want it—like your buttocks, or hollow areas in your face.
You can do a little, or a lot. There is no "one size fits all" when it comes to body contouring. You may only need an Exilis procedure, or you may want to pursue a tummy tuck. You can combine body contouring treatments with other procedures, such as a Brazilian Butt Lift or an arm lift. How much you might need to have done depends on your desired goals, skin condition and general health.
Downtime can be minimal. For non-invasive treatments, you won't need to take much time off from "real life" at all. In the case of most non-invasive technologies, there is no downtime. Each treatment takes about 20-40 minutes, so you can do it over your lunch hour and go right back to business. Downtime for liposuction is about one week.
It's more affordable than you think. Southern Surgical Arts offers special discounts throughout the year as well as a wide range of treatments to suit every budget. We also offer several convenient payment options so you can get the treatment that you want, when you want.
Results look natural. The most artistic cosmetic surgery will not leave you looking "fake." A successful cosmetic surgery should be as invisible and natural as possible, leaving you as the focus.
As always, the success of any cosmetic procedure depends on the skill of your surgeon. To get the most beautiful, artistic results from your body contouring, make sure you choose a surgeon who is well-qualified and highly trained. Dr. Carey Nease and Dr. Chad Deal are both board-certified, award-winning surgeons who are leaders in their field. They have performed more than 11,500 cosmetic surgery procedures combined over the past 11 years. To learn more about how you can benefit from body contouring at Southern Surgical Arts, please call us at 423-266-3331.