Financing FAQ
Conveniently located to serve the areas of Calhoun, GA, Chattanooga, TN, Ooltewah, TN, Franklin, TN and Blueridge, GA
Knowing your options when it comes to paying for your ideal cosmetic solutions can reduce some of the stress you may incur during this process.
How much do procedures at Southern Surgical Arts cost?
At Southern Surgical Arts, we pride our practice on being transparent to patients and those looking to work with us. When attempting to research cosmetic procedures, you may come across some practices whose prices seem too good to be true. Many of these places advertise only their surgeons' fees. This tactic is used to make it seem as though they offer significantly lower prices than their competitors.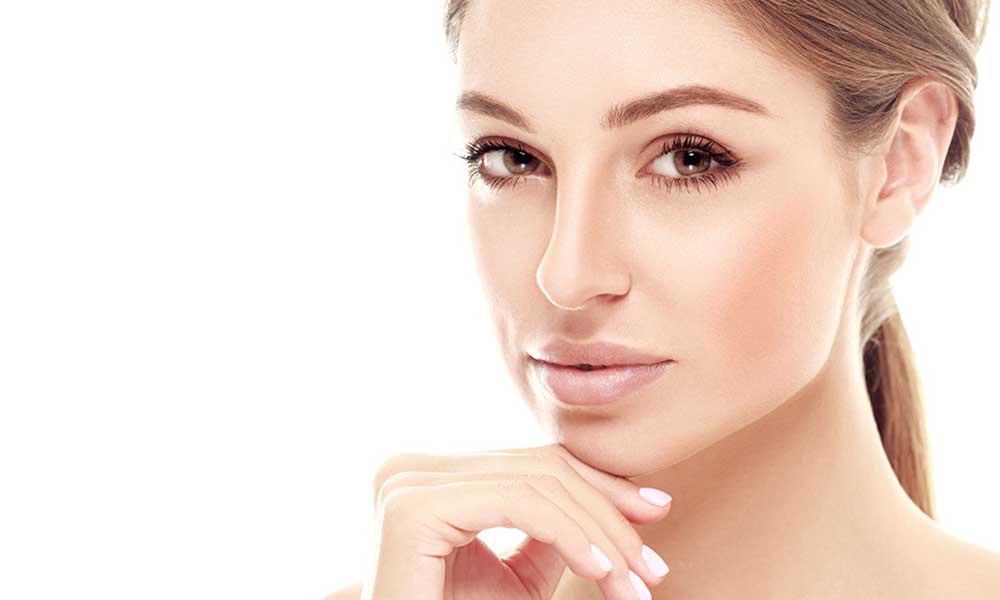 We offer price estimates for each of our surgical and non-surgical procedures. Each of our quoted prices include the surgeon's fees, anesthesia, the facility fee, supplies, materials, and any follow-up visits for your selected procedure. While the estimates listed on our website are all-inclusive, the only way to guarantee any cost is to attend a complimentary, comprehensive consultation with one of our doctors. Any increase in costs will be explained to you in a manner that can be easily understood.
Our surgeons are not in the business of selling; they are well-skilled medical professionals who strive to assist you in obtaining and maintaining your aesthetic goals. By keeping their patients as their "why," our doctors are sure to provide the utmost service and care to those interested in working with Southern Surgical Arts.
Does Southern Surgical Arts offer payment plans?
While we do not offer payment plans or payment arrangements directly to our patients, we work with a number of healthcare financing companies. They may be able to offer you terms and repayment plans that work best for you. Choosing one of our financing partners can help you achieve the aesthetic you deserve in a way you can afford. Visit our financing page to learn more about our partners.
How can I pay for my procedure with Southern Surgical Arts?
Here at Southern Surgical Arts, we want to make your procedure not only affordable, but attainable. We will sit down with you for a private conversation on how to make the aesthetic solution you desire make financial sense for you and your circumstances. We offer a number of payment and financing options to make the procedure of your choice within reach. When it comes to paying for your procedure, we accept cash, most major credit cards, and personal checks. Medical financing is also an option to pay for your procedure. With quick response times, you may have a financing decision almost immediately following your application submission.
Southern Surgical Arts works with a number of medical financing companies that may be willing to work with your credit needs.
The following are financing companies that utilize your credit profile information to determine applicable financing approvals, rates, and terms. Southern Surgical Arts may assist in presenting you with the financing options available, however, we do not make any financing decisions on behalf of any of these companies. The details presented below are for informational purposes only and should not be interpreted as financial advice. If you have questions about any of the financing options offered by Southern Southern Surgical Arts, please visit our financing page or contact us today!
CareCredit
CareCredit offers a credit card for your healthcare needs not covered by insurance. Different from a loan, CareCredit is a reusable credit line. Once you pay your balance, taking advantage of the flexible terms, you may use it wherever CareCredit is accepted.

Alphaeon Credit
Alphaeon Credit, like CareCredit, is a healthcare credit card that is subject to credit approval. Alphaeon works with medical professionals specifically in dentistry, dermatology, ophthalmology, and plastic surgery.

FAQ
Can I use health insurance to pay for my cosmetic procedure at Southern Surgical Arts?
Insurance typically does not reimburse or cover the costs for cosmetic procedures. However, our highly trained and experienced team at Southern Surgical Arts can help you navigate and choose the financing option that best suits your needs.
Am I able to finance only a part of my cosmetic surgery?
Financing a part of you procedure may be dependent on the finance company with whom you decide to partner. You may be able to pay a portion of your fees out-of-pocket and the rest can be covered by your healthcare credit. The staff at Southern Surgical Arts will be able to direct you to one of our financing partners to have your specific questions answered. 
When is my payment due?
Payment for non-surgical procedures are due at the time of service. Payment for surgical procedures are due at the time of scheduling. 
Can I finance my cosmetic surgery procedure with bad credit?
Southern Surgical Arts does not make any credit decisions on behalf of any of our financing partners. If you are concerned that your credit profile may potentially hinder your ability to qualify for healthcare financing options, you may reach out to one of our partners and discuss your status with them. This way, you can make an informed decision when it comes to taking care of your financial well-being.
How do I apply for financing for plastic surgery with Southern Surgical Arts?
Applying for financing to cover a part or the entire cost of your procedure is a fairly easy process. Visit our financing page to learn about each of the companies with which we have partnered to help you make your aesthetic aspirations a reality. You can click on any of the direct links on the financing page to be taken to that partner's website where you can complete a quick application. The application process can take as little as 2 minutes and you may receive an instant decision! If you have questions about financing your surgery or any procedure offered by Southern Surgical Arts, you can contact our staff at (423) 266-3331 to learn more.
Which of your healthcare financing partners offer the best rates and terms?
We understand that being mindful about interest rates and regular payments is very important. Our partner companies may be able to offer terms that work best for you. Their flexible payment options may help you achieve the look you desire! Depending on their requirements, you may qualify for competitive rates, such as 0% introductory offers. Contact one of our offices today to learn more about financing.
Do I have to have a credit check to apply for plastic surgery financing?
Many of our financing partners conduct credit checks on submitted applications. If you are looking for financing options to assist you on your aesthetic journey, contact us today to schedule a private consultation. The procedure you are seeking is not far from your reach. A conversation with our knowledgeable staff and our financing partners could bring the treatment of your choice firmly within your grasp. 
Does Southern Surgical Arts offer discounts for multiple procedures?
From time to time, Southern Surgical Arts offers specials to our patients to say "thank you" for your support. Visit our specials page to see what we are offering at this time. Our specials change frequently, so be sure to check back often!
What payment options do you accept?
When it comes to paying for your cosmetic treatment, we offer several convenient payment options. Here at Southern Surgical Arts we accept cash, personal checks, most major credit cards, and special financing. Contact us today if you have further questions about financing your medical procedure. Our staff will be ready and willing to assist you on this journey!