The Facts About Cosmetic Surgery
Conveniently located to serve the areas of Calhoun, GA, Chattanooga, TN, Ooltewah, TN, Franklin, TN and Blueridge, GA
What is cosmetic surgery?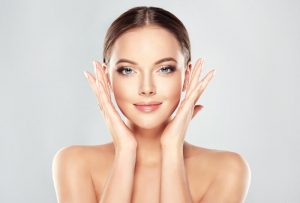 The American Board of Cosmetic Surgery defines cosmetic surgery as "a subspecialty of medicine and surgery that uniquely restricts itself to the enhancement of appearance through surgical and medical techniques." The highly trained team at Southern Surgical Arts specializes in cosmetic surgery.
Who is a candidate for cosmetic surgery?
While cosmetic surgery is performed on men, women and children of all ages, the vast majority of patients are women between the ages of 18 and 70.
Why?
Cosmetic surgery provides a solution to a perceived physical problem. When a person is troubled by the appearance of a part of her body, cosmetic surgery can provide a long-lasting transformation that changes her self-concept and, in some cases, improves her overall health.
Is it a cure-all?
While great improvements are possible with cosmetic surgery, not every patient is a good candidate. Sometimes there is a gap between what a person desires and what can reasonably be achieved.
An experienced cosmetic surgeon can discuss your aesthetic goals with you and advise you of the best course of action.
How long do the effects last?
Most cosmetic surgery procedures will produce effects that last 5-10 years. In the case of reshaping of the nose or ears, for example, the changes may last forever. Changes that involve fat addition or removal, such as liposuction, are more susceptible to fading if not supported by an appropriate diet and active lifestyle. Noninvasive options include Botox and other fillers. Your cosmetic surgeon will be able to tell you how long the changes you desire should last.
How much does it cost?
Cosmetic surgery procedure costs vary significantly from one surgeon to another and from one patient to another. Most long-lasting procedures cost several thousand dollars but there are some short-term alternatives that are much less.
Be wary of deeply discounted offers. They usually indicate that the procedure is not being done safely or the advertised cost does not include important factors such as anesthesia fees, implants, therapeutic bras, and follow-up care. Cosmetic surgery is a serious medical procedure. From a patient safety standpoint, it should be treated with the same care and concern as any life saving surgical procedure.
Where do I go for more info?
The staff at Southern Surgical Arts would be glad to help you answer any general questions that you have. If you would like to inquire about a specific procedure that you would like to have done, one of our board-certified cosmetic surgeons would be glad to sit down with you and evaluate the options available to you.