Thigh Reshaping
Conveniently located to serve the areas of Calhoun, GA, Chattanooga, TN, Ooltewah, TN, Franklin, TN and Blueridge, GA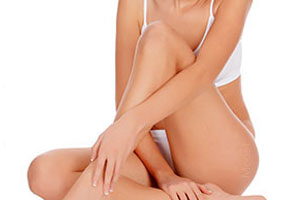 As we age, the combined effects of gravity, surgeries, fluctuations in weight, and loss of skin elasticity contribute to loss of tone in the thighs. Saggy or flabby thighs, for any reason, can negatively affect the way you feel about yourself.
Many women can attest to avoiding certain social situations and recreational activities, sometimes missing out on opportunities in life, simply because they feel that they cannot change that part of themselves. And, if diet with exercise doesn't help, it's easy to give up. You may tell yourself 'this is the way that it is,' thinking there are no other options. Fortunately, with modern liposuction and body contouring techniques, there are other options.
What is Thighplasty or a Thigh Lift?
Liposuction can be used to address stubborn fat deposits in the outer and inner thighs.
A thigh lift, or thighplasty, addresses inner or outer thighs that can sometimes hang excessively and with a great deal of loose skin. In cases such as bariatric surgery or accelerated aging, liposuction alone will increase loose skin making the thighs look worse. In these cases, a thigh lift is a better option. It combines liposuction (when needed), removal of excess skin, and tightening of loose skin.
How does Southern Surgical Arts approach thighplasty?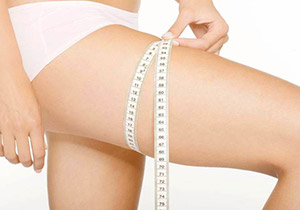 An in-person consultation will help you decide whether or not a thigh lift is right for you. At Southern Surgical Arts, a board-certified cosmetic surgeon will sit down with you and discuss your goals and possible options. They will recommend a plan and explain the preparation, procedure, recovery time, and other details. Dr. Chad Deal and Dr. Vincent Gardner are fellowship trained and hold multiple board certifications. They have performed more than 17,000 cosmetic procedures over the past 11 years. Our before and after photo gallery will show you the results other patients have enjoyed.
Who is a Good Candidate?
An ideal thigh lift candidate would non-smoking male or female between 18 and 65 years of age who is in good health and desires to reduce the sagging or flabby appearance of the thighs.
How Much Does it Cost?
Our all-inclusive cost for a thigh-lift procedure begins at $8,900. This includes the surgeon's fee, anesthesia costs, facility fees, supplies, and all routine follow-up visits.
Recent Before & After Photos
We are hard at work to bring you our best gallery experience yet. Please check back often, or request a consultation to learn more about how Southern Surgical Arts can help you achieve your cosmetic goals.
To view before and after photos of cosmetic procedures for areas Below the Waist, please visit our gallery.