Labiaplasty
Conveniently located to serve the areas of Calhoun, GA, Chattanooga, TN, Ooltewah, TN, Franklin, TN and Blueridge, GA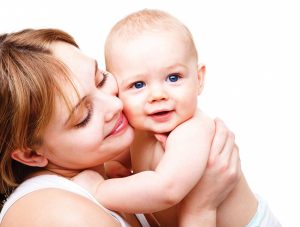 Childbirth is the most anticipated and celebrated event at the end of the nine-month journey of pregnancy. While the act of vaginal childbirth is miraculous, it can leave lasting effects long after you've brought home your little bundle of joy.
During pregnancy and labor, your labia can expand and become asymmetric, elongated, and/or darkly pigmented. In other cases, some women are born with large, irregular or asymmetrical labia minora (the inner lips). Your vagina can also simply stretch over time, making sexual intercourse unsatisfying.
Fortunately, a labiaplasty and/or vaginal rejuvenation can help significantly.
A labiaplasty is an outpatient surgery that reduces excess labial tissue for restoring natural contours, thus giving you a more youthful looking labia. The outer labia can be filled with your own fat to provide a more youthful look. Vaginal Rejuvenation is a general term that refers to surgical procedures to help tighten and support the vagina and its structures. It is also referred to as vaginoplasty or laser vaginoplasty surgery.
What Happens During this Procedure?
A labiaplasty often takes about an hour and implements dissolvable sutures to improve the convenience of the surgery.
In some cases, there are aesthetic concerns that were present even without pregnancy, and these same techniques provide the same level of results and patient satisfaction. Labiaplasty can be done under a local anesthetic and takes about an hour. The procedure is quite tolerable for most women, and there is little to no pain. The sutures simply dissolve, and a small amount of swelling may remain for a time, between two to four weeks. The scarring is almost non-existent in this area, and a woman can resume full activity, including sexual intercourse, about a month of recovery after the procedure.
Naturally, reshaping requests of the labia vary by one's specific anatomy and particular needs. Most commonly, however, the labia minora are simply trimmed to a smaller size. This procedure is a relatively quick one, with minimal discomfort. While there is a small chance that some sensation may be lost, most of the sexual sensation is located in the clitoral and vaginal areas and will not actually be affected by the surgery.
Who is a Good Candidate?
The best candidate for labiaplasty is a non-smoking female under 65 years of age who is in good health and desires to improve the appearance of her labia or desire vaginal tightening.
How Much Does it Cost?
Your quote will depend on various factors, including your specific anatomy. On average, labiaplasty with Southern Surgical Arts begins at $3,500. Our total cost covers the procedure, anesthesia, materials/supplies used, and all routine follow-up visits (lab work and medications are excluded).
There are no hidden fees or hidden costs.
Recent Before & After Photos
We are hard at work to bring you our best gallery experience yet. Please check back often, or request a consultation to learn more about how Southern Surgical Arts can help you achieve your cosmetic goals.
To view before and after photos of cosmetic procedures for areas Below the Waist, please visit our gallery.