Vascular Lesions (Red)
Conveniently located to serve the areas of Calhoun, GA, Chattanooga, TN and Ooltewah, TN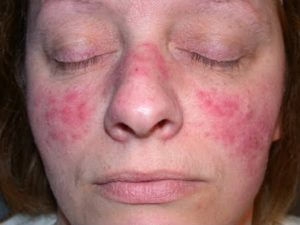 There are many different types of vascular lesions. The most common are surface capillaries that show through the skin and are unsightly.
At Southern Surgical Arts, we bring you the most advanced technology for your treatment options.
Vbeam
The Vbeam is a Pulsed Dye Laser that delivers an intense but gentle burst of light into selectively targeted areas of the skin. The light is absorbed by specific blood vessels or melanin pigmented areas in the dermis depending on the condition being treated.
Factors such as the age, color and type of lesions, as well as the location on the body, all determine whether lesions can be removed. The Vbeam will help fade vascular lesions to look like normal skin.
Broadband Light (BBL)
In its simplest form, BBL is a series of short flashes of very bright light.
BBL uses short, safe bursts of light emitted from a flash-lamp to treat specific skin conditions. Our BBL system carefully controls both the amount of light and the speed of its delivery to your specific skin condition. The BBL helps reduce redness, broken vessels on the skin and inflammation.