Mommy Makeover
Conveniently located to serve the areas of Calhoun, GA, Chattanooga, TN, Ooltewah, TN, Franklin, TN and Blueridge, GA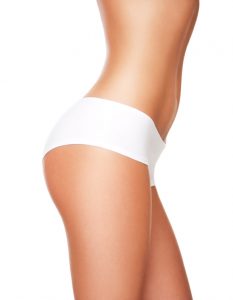 At Southern Surgical Arts, Tthe Mommy Makeover is a combination of several procedures designed to restore the look of a woman's body to what she had before pregnancy. The procedures commonly combined include a tummy tuck, breast augmentation with lift (if necessary) and SmartLipo-laser body sculpting. Another increasingly requested procedure among moms today is the labiaplasty, for moms who have stretched, enlarged, or asymmetrical labia due to childbirth.
Every Mommy Makeover is custom-tailored to YOU as a woman and a mother. If you have any questions about how The Mommy Makeover will help you feel sexy, beautiful, and more like You, schedule a private consultation today. The Southern Surgical Arts team looks forward to meeting you!
About The Mommy Makeover
Naturally, pregnancy is such a beautiful time for a woman. Bringing your precious bundle of life and joy into the world is one of the most life-changing experiences.
At the same time, the physical toll it takes on her body is especially taxing. While some are able to bounce back to their pre-pregnancy look, others are left with changes that cannot be reversed through diet and exercise. Otherwise confident about themselves and the way they look before having kids, some women feel embarrassed and self-conscious afterwards. Pregnancy's effects, stretch marks, fat deposits, and a weakening of the abdominal wall, can adversely affect the self-image of some women. While motherhood is a truly rewarding experience, pregnancy, childbirth, and breastfeeding each take a toll on a woman's body. The Mommy Makeover is a commonly-performed, highly customized combination of procedures designed to help women get back their pre-baby bodies. We perform a wide range of procedures and treatments that will safely tighten and smooth your body contours, lift your breasts, and refresh your skin so you can face each day looking and feeling your best.
The details of your Mommy Makeover are a matter of your personal preference and the professional recommendations of your surgeon. The changes that we accomplish with Mommy Makeover are long-lasting and life-changing!
While your recovery timeline will vary based on your unique treatment plan and personal healing profile, most women will need to take at least a week off from their usual schedules in order to give themselves enough time to recover. If you receive a tummy tuck, you will need to avoid strenuous activity and heavy lifting for at least six weeks. If you have small children, you will need to seek assistance with them during this recovery period.
You deserve to love the way you look. Restore your beautiful body with Mommy Makeover.
Before and After Photos
Benefits of The Mommy Makeover
Why do so many women choose a Mommy Makeover?
If you are a mother who is unhappy with the look of your post-baby body, Mommy Makeover will make it possible for you to:
Slim and tighten your tummy
Achieve your preferred breast size and shape
Lift the position of your breasts
Eliminate stubborn flab
Contour your figure into your preferred shape
Rejuvenate and reshape the labia
Revive your skin and restore a healthy glow
Make an overall improvement to your curves
Feel confident about the way you look
Who is a Good Candidate?
Moms up to age 65
Non-smoker
Generally in good health
Desires aesthetic enhancement of the breast and abdomen, flank and thighs, and/or labia
Desires a restoring of her figure to pre-pregnancy days
One of our surgeons will meet with you during a private consultation to help give you positive but realistic expectations of the outcomes achievable with this procedure.
We recommend that mothers complete all intended weight loss before undergoing a Mommy Makeover. Ideal candidates for Mommy Makeover are women who are at a stable weight. Fluctuations in weight will impact the results accomplished with Mommy Makeover.
Women who are not interested in breast lift or breast augmentation are good candidates for a Below the Waist Mommy Makeover. Click here to learn more about this targeted Mommy Makeover procedure.
Mommy Makeover Procedures
Every woman's body responds differently to pregnancy and childbirth. Considering the unique needs of every post-baby, no two Mommy Makeover plans are the same.
This list includes the procedures most commonly combined during a Mommy Makeover:
Tummy Tuck
The first and simplest way to address loose skin after pregnancy is through a tummy tuck. In addition to removing the skin and stretch marks during abdominoplasty, the surgeon may tighten, if necessary, the abdominal muscles if they have been weakened by your pregnancy.
Tummy tuck requires only a single incision to perform. The incision is made low in the abdomen, between the hip bones. Your surgeon will take care to place your incision as low as possible, where it can easily be concealed by clothing and swimwear.
Once an incision is made, your surgeon will repair or tighten your abdominal muscles. Your abdominal skin will be laid in a flat, smooth contour. Excess skin will be excised.
You will receive a compression garment to wear following Tummy Tuck. You will want to avoid heavy lifting and strenuous activity for six weeks after your Tummy Tuck. You will need to ask for assistance lifting small children during this six-week period.
Women frequently combine liposuction with a Tummy Tuck. Liposuction can be performed during Tummy Tuck to eliminate stubborn fat and contour the waist, flanks, lower back, and abdomen.
SmartLipo Body Sculpting
The body often develops fat in new and frustrating ways after pregnancy. SmartLipo is an advanced liposuction method designed to eliminate fat, tighten the tissues, and contour the body. SmartLipo is performed using only a few small incisions, tumescent fluid, and a slim cannula. The cannula houses a tiny microfiber laser. The microfiber laser will emit targeted laser energy. The laser energy melts the fat, making it easy to gently suction out from the body. The heat from the laser additionally promotes skin tightening and reduces post-procedure swelling. The contours achieved with SmartLipo are exceptionally tight and smooth!
SmartLipo can be safely performed to slim and sculpt almost anywhere on the body! Popular SmartLipo treatment areas include the stomach, flanks, back, arms, thighs, and chin.
Fat Transfer
While there are likely areas where you want to remove stubborn fat, many women have a few places on their body where they wouldn't mind a little more "oomph!" Patients who receive liposuction are good candidates to transfer their own fat to augment and contour another area of their body. Our surgeons frequently transfer fat to the buttocks to achieve beautiful, round Brazilian butt lift results for mothers seeking a better figure.
Breast Augmentation with Lift
Using FDA-approved implants, breast augmentation restores fullness and perkiness to your breasts. Implant options include saline or silicone implants. Saline implants are a silicone shell filled with sterile saline. Saline implants have a natural but firm feel in the breast. Silicone implants by Allergan have a gummy-like consistency that closely mimics the feel of natural breast tissue. The shape, profile, and placement of your implant will depend on your personal goals and your doctor's professional recommendation. Your doctor will discuss the benefits of this implant options with you during a private consultation.
If your breasts sit in a lower position on your chest than they used to, you are a good candidate for breast lift surgery. Breast lift will remove excess breast tissue and reposition the breasts at a higher, more youthful profile. Women who would like to improve the shape, size, and lift of their breasts are excellent candidates for breast augmentation with lift surgery.
Labiaplasty
Childbirth frequently impacts the appearance of the labia. Labiaplasty surgery is a careful, artful procedure that will transform stretched, enlarged, or asymmetrical labia tissue into a tight, aesthetically-pleasing appearance. Consult with our physician to see if this procedure is right for you.
Mothers who have looser vaginal and urinary tract muscles are good candidates for BTL Emsella, a non-invasive method of tightening and strengthening the vaginal area. BTL Emsella emits a high intensity electromagnetic field to tighten the pelvic floor. This procedure can be received as a part of a Mommy Makeover or as a stand alone, beneficial treatment.
Arm Lift & Body Lift
If you gained and lost significant weight during your pregnancy, you may have loose, excess skin on your arms or torso. Tummy tuck is an excellent way to address loose skin on the abdomen. If your excess skin is not located on your stomach, however, you may be an excellent candidate to tighten and smooth your contours with an arm, thigh, or body lift.
Some women may be good candidates to address their skin laxity with BodyTite or FaceTite, a minimally-invasive body contouring treatment.
Botox & Dermal Fillers
Motherhood is stressful! If you notice new fine lines and wrinkles, we offer a range of artful wrinkle relaxers and dermal fillers designed to smooth away frustrating signs of aging. We will be happy to help you give your skin a refresh with a customized treatment of  Botox and/or a dermal filler like Juvederm.
Skin Rejuvenation
Does your skin look more tired or worn than it used to? Do you have new acne scars or age spots? Skin renewing treatments like chemical peel, Platelet Rich Plasma application, and laser skin resurfacing can help you address aging and hyperpigmentation to restore clear tone and a healthy glow!
Consultation
Candidates for Mommy Makeover will receive a private consultation with one of our surgeons. They will be happy to answer any questions you have about Mommy Makeover procedures and make a suggestion of the suggest other cosmetic solutions they feel will best achieve your goals.
We take great pride in transforming mother's bodies into a thing of beauty. To learn more about if The Mommy Makeover is right for you, we invite you to schedule a private consultation at Southern Surgical Arts.
Please disclose your medical history and medication use at this time. This will help us determine a treatment plan that is most appropriate for you and your unique physique. We invite you to bring a list of questions with you to your consultation to guarantee that we cover all your concerns!
Mommy Makeover Results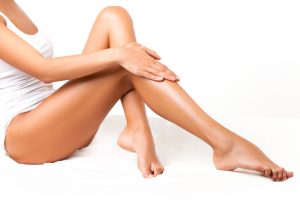 Your stomach, breasts, or other treated areas will be tender and swollen following your Mommy Makeover. You will receive personalized recovery instructions to help you reduce post-procedure swelling and achieve the most comfortable recovery possible. Your surgeon will discuss your recovery timeline with you. Your anticipate recovery will depend on your individual health and which procedures you received. Most mothers will need to take one to two weeks of downtime before they can return to their usual schedule. You will need to avoid heavy lifting for six weeks following Mommy Makeover.
You will see the final results of your Mommy Makeover emerge as post-procedure swelling subsides. Your body will have fully accepted its new contours within three to six months of your Mommy Makeover. Your figure will be tighter and smoother. No matter your desired outcomes, Mommy Makeover achieves dramatic improvement!
The changes accomplished with your Mommy Makeover will be long-lasting! Women who maintain their weight with diet and exercise will enjoy the results of Mommy Makeover for years.
It is recommended that women who receive a breast augmentation with implants receive a new implant after the ten year-mark.
FAQ
When should you get a Mommy Makeover?
The best time to get a Mommy Makeover is after a woman has decided that she will not be having more children. Mothers should be in overall good health and at a stable weight. Subsequent pregnancies and weight gain will impact the smooth, tight contours achieved with Mommy Makeover.  
How much does Mommy Makeover cost? 
Although the total, final cost will depend on factors and your particular goals, the Mommy Makeover at Southern Surgical Arts has typically averaged between $12,000 and $16,000. Our total cost covers the procedure, anesthesia, materials/supplies used, and all routine follow-up visits (lab work and medications are excluded). There are no hidden fees or hidden costs.
What is the recovery time for a Mommy Makeover?
The recovery time for a mommy makeover procedure depends on the chosen procedures, as well as on your particular health profile. Once we have created your ideal treatment plan, we will discuss your anticipated recovery timeline with you. Most mothers need to complete between one to two weeks of downtime. On average, women will need to abstain from heavy lifting for six weeks following breast augmentation or tummy tuck.