Morpheus8
Conveniently located to serve the areas of Calhoun, GA, Chattanooga, TN, Ooltewah, TN, Franklin, TN and Blueridge, GA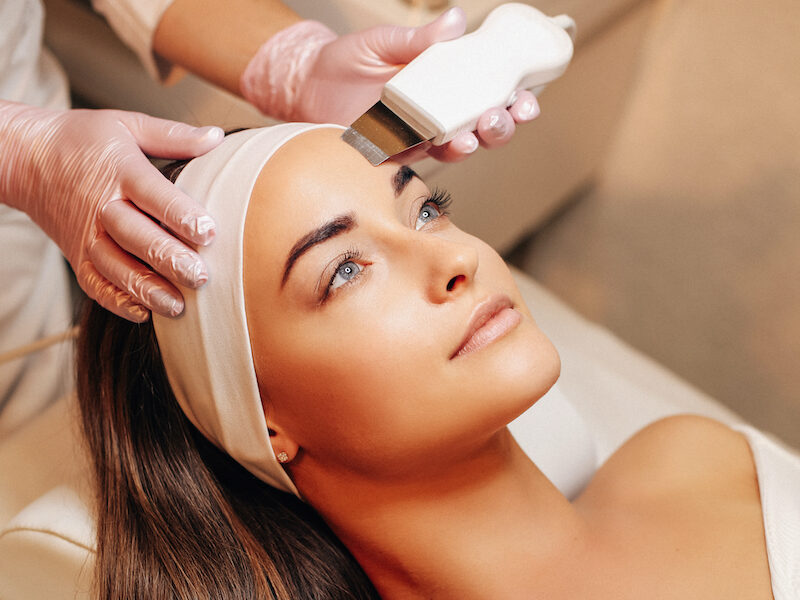 Morpheus8 is a non-surgical, skin rejuvenating procedure that combines the benefits of microneedling with the restorative power of radiofrequency. Wrinkles, fine lines, cellulite, and age-weathered skin are all common cosmetic concerns and have myriad causes, including the natural aging process, sun exposure, and diet. Simply put, it's impossible to avoid a wrinkle or two. However, many patients turn to drastic surgical procedures or expensive topical skincare regimens. While some of these approaches can produce worthwhile results, many find that surgeries don't fit into their schedules and most skincare products leave much to be desired. Morpheus8 resolves these concerns by achieving genuinely restorative results without any necessary downtime.
If you are interested in seeing the benefits of Morpheus8 for yourself, the first step is to schedule a personal consultation at one of our offices by calling our convenient scheduling line at 1-800-950-0492. We proudly serve:
Chattanooga, Tennessee
Ooltewah, Tennessee
Franklin, Tennessee
Blue Ridge, Georgia
Calhoun, Georgia
The Struggle For Youthful Skin
Your skin is working around the clock to repair, replace, and recharge. When we're younger, these processes are robust and keep our appearance smooth and firm. But with age, our skin's self-rejuvenating processes slow down, causing wrinkles, blemishes, and fine lines to go unchecked.
There are two types of aging: intrinsic and extrinsic. Intrinsic aging is the natural process all of us go through as the years pass. This type of aging is generalized by the gradual waning of collagen production deep in our dermis. Aged collagen fibers become sparse and disorganized, and with less new, healthy collagen to replace it, our skin loses its support to maintain its firmness and elasticity. So, skin starts to sag, and wrinkles deepen. On the other hand, extrinsic aging stems from external factors like UV exposure, lifestyle choices like smoking, and consuming a poor diet. Extrinsic aging factors like these only exacerbate the intrinsic process under your skin's surface. While avoiding these extrinsic factors can help keep signs of aging at bay, it's only a matter of time before the signs of intrinsic aging become noticeable.
The Science Behind Microneedling
Also known as collagen induction therapy, microneedling is a popular cosmetic procedure that reinvigorates collagen-producing cells. It naturally triggers your body's own restorative healing process! When microneedles gently penetrate the surface of your skin, the skin responds as if an injury has occurred. So, it directs wound healing properties to the treated areas.[1] This wound healing response brings neovascularization, restorative stem cells, platelets, white blood cells, and nutrient-rich plasma. These properties repair damaged skin cells and take away unnecessary cellular debris. And, most importantly these factors get to work, producing fresh stores of collagen. Microneedling is a remarkable way to improve the appearance of:
The Restorative Power of Radiofrequency
In recent years, the medical community has discovered new ways to apply radiofrequency's thermal energy to treat blemishes in your complexion. When radiofrequency energy interacts with the skin, water molecules in the dermis absorb the energy. This creates a thermal effect in the dermis. The heat shortens and thickens the skin's collagen fibers, tightening the overlying skin.[2] Radiofrequency also stimulates enhanced collagen production, so new collagen molecules are created to fortify existing fibers. Radiofrequency's low-current wave creates heat that only affects the dermis, leaving behind no damage or burns on the skin.[3]
Morpheus8 for Cellulite
Morpheus8 combines the benefits of microneedling with the power of radio frequency to enhance your cosmetic results. The Morpheus8 hand piece has non-insulated needles that are able to reach deep beneath the surface of your skin, making it an excellent way to reduce the appearance of cellulite. Morpheus8 can be used to reduce the appearance of unwanted dimpling on the thighs and buttocks. In fact, many of our patients choose to have a Morpheus8 treatment performed at the same time as another rejuvenating procedure so that they can save time and avoid any discomfort since they are already under anesthesia.
Is It Right For Me?
If you would like to see the benefits of Morpheus8 for yourself, schedule a personal consultation at our offices closest to you. Here, we will determine if this treatment is right for you. Patients who have found remarkable results with Morpheus8 include those who:
Have loose skin or features around their face and neck
Have wrinkles and fine lines
Don't have an active viral or acne breakout
Have acne scars and other minor facial scars
Have sun spots or age spots
Your Consultation at SSA
At your initial consultation, we'll go over your recent medical history and current health status. We'll take a look at your skin and examine your specific cosmetic concerns as well as answer any questions you may have. Most patients come in with more than one aspect of their appearance that they'd like to improve. We will use all of this information to construct a personalized treatment plan. This plan is an outline that our specialists use to achieve your desired results. Most patients require more than one session of Morpheus8, and we'll determine the best course of action for your unique complexion. We'll also discuss how to prepare and what to expect after your treatment so that you have the very best experience at Southern Surgical Arts.
Before Morpheus8
Before your Morpheus8 session, we recommend that you:
Avoid nicotine for a couple of days. Nicotine constricts your blood vessels, which deters your body's natural healing response.
Avoid alcohol as it can cause inflammation and bruises in the treated areas.
Avoid blood-thinning medications like aspirin, ibuprofen, fish oil, and certain medications. If you are prescribed blood-thinning medication, speak with your doctor before discontinuing.
Avoid topical serums such as retinol, antibiotics, exfoliants, and benzoyl peroxide for 48 hours.
A Simple Procedure
Getting the Most Out of Your Session with Pro-Nox
The team at Southern Surgical Arts will always prioritize your comfort and safety. That's why we offer Pro-Nox as an add-on to any microneedling treatment. Pro-Nox is a mixture of oxygen and nitrous oxide, or "laughing gas." But with Pro-Nox, patients have a tube that they can breathe from when needed, so that they can stay calm and pain-free. Pro-Nox isn't an anesthetic, so there's no groggy after-effects. The gas simply dulls pain receptors, so that you can stay comfortable and look forward to your results!
After Care
Your skin might be a little sore and swollen after a Morpheus8 session. We recommend not using any harsh skin care products the next few days after this treatment. Your skin will be sensitive, so be sure to avoid prolonged, unprotected exposure to sunlight. Make sure to stay well hydrated and eat a well-balanced diet to give your body the necessary nutrients for optimal recovery.
Results
Under your skin's surface, the collagen fibers react to Morpheus8's thermal effect. The thermal effect of the radiofrequency energy causes the individual fibers to contract, tightening skin. With the gradual increase in collagen production, these fibers will continue to strengthen and fortify. Results will develop gradually over the next 4-6 weeks. Additional sessions can further improve your results and can be scheduled regularly according to your personal treatment plan. To enhance the quality of your results, avoid prolonged sun exposure, eat healthily, and drink plenty of water. Taking good care of your skin will help you maintain the results from Morpheus8 for years to come.
Alternatives To Morpheus8
Our MedSpas offer many other skin rejuvenating treatments that can complement or enhance your Morpheus8 results. A popular addition to Morpheus8 is a Hydrafacial. Within three basic steps, a Hydrafacial cleanses, exfoliates, and infuses your skin with rejuvenating nutrients. A Hyrdafacial penetrates the superficial layers of your skin to clear away blockages, wash away dirt, and remove dead skin cells. This simple yet effective procedure will leave your skin feeling smooth and clean. Over the next few weeks, you will see your results continue to improve as collagen fibers are restored and your complexion is refreshed.
How Much Does Morpheus8 Cost in Georgia and Tennessee?
The cost of your Morpheus8 will depend on the extent of your procedure, the areas that you'd like to treat, and the number of sessions required. We will discuss and determine your final cost at your initial consultation. If you would like to finance your care, please check out our financing page to learn about our options. If you would like to speak to our team directly, call us at 1-800-950-0492. Our Beauty Bars are located in:
Chattanooga, Tennessee
Ooltewah, Tennessee
Franklin, Tennessee
Blue Ridge, Georgia
Calhoun, Georgia
References
Ramaut, L., Hoeksema, H., Pirayesh, A., Stillaert, F., & Monstrey, S. (2018). Microneedling: Where do we stand now? A systematic review of the literature. Journal of plastic, reconstructive & aesthetic surgery: JPRAS, 71(1), 1–14. https://doi.org/10.1016/j.bjps.2017.06.006
Atiyeh, B. S., & Dibo, S. A. (2009). Nonsurgical nonablative treatment of aging skin: radiofrequency technologies between aggressive marketing and evidence-based efficacy. Aesthetic plastic surgery, 33(3), 283–294. https://doi.org/10.1007/s00266-009-9361-9
Dayan, E., Burns, A. J., Rohrich, R. J., & Theodorou, S. (2020). The Use of Radiofrequency in Aesthetic Surgery. Plastic and reconstructive surgery. Global open, 8(8), e2861. https://doi.org/10.1097/GOX.0000000000002861