Chin Augmentation
Conveniently located to serve the areas of Calhoun, GA, Chattanooga, TN, Ooltewah, TN, Franklin, TN and Blueridge, GA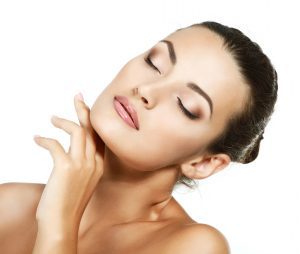 Chin augmentation has become one of the most popular cosmetic procedures for both women and men. Our face is often the first impression people have of us. It gives an instant idea of who we are, showing others our unique beauty. The chin is an important component of that picture.
If the chin appears small, recessed or narrow—what is sometimes called "weak"—it looks out of proportion. In some people, the chin is asymmetrical. You don't have to be a Hollywood celebrity or high-powered executive to want a more defined or more youthful-looking jawline. Chin augmentation (chin implants) can help achieve a more balanced look that brightens the entire face.
Chin augmentation surgery involves placing a permanent silicone implant along the lower border of the chin bone. To do this, a small incision is made under the chin in a natural crease or inside the mouth.
Chin implants come in a variety of sizes and shapes, so your cosmetic surgeon can individually tailor your procedure to enhance your natural beauty.
Some patients choose to have related facial procedures at the same time. For instance, liposuction may be used to produce more sculpted results.
If performed alone, chin augmentation takes about an hour or less. Results are immediate and can be quite significant. Any swelling, bruising or pain that may occur following the procedure typically goes away within a week, and scarring is minimal.
Who is a Good Candidate?
Good candidates for chin augmentation include:
Women or Men
Age 18 to 65 (or older if you are healthy)
Non-smokers
Generally in good health
The best candidates for chin augmentation are individuals who have weak, receding or asymmetrical chins but whose teeth are normally aligned. Realistic expectations are important. While implants can improve and enhance the contours of your face, they will not make your face perfect.
We will take the time to discuss your options and answer any questions you may have about chin augmentation and the many other rejuvenating services we offer during your private consultation.
Some patients ask about adding procedures such as cheek augmentation, an eye/brow lift, laser skin resurfacing or an entire face and neck lift. It is especially important to understand the possible outcomes of multiple procedures, especially using facial implants along with chin implants to lift the face.
How Much Does it Cost?
Chin augmentation surgery starts at about $4,000. Your specific quote will depend on a variety of factors, such as your specific anatomy and aesthetic goals. At Southern Surgical Arts, your all-inclusive cost covers everything: facility fee, anesthesia, the procedure, materials used, and all routine follow-up visits. There are no hidden fees.
Recent Before & After Photos
We are hard at work to bring you our best gallery experience yet. Please check back often, or request a consultation to learn more about how Southern Surgical Arts can help you achieve your cosmetic goals.
To view before and after photos of cosmetic procedures for the Face & Neck, please visit our gallery.