Xeomin
Conveniently located to serve the areas of Calhoun, GA, Chattanooga, TN, Ooltewah, TN, Franklin, TN and Blueridge, GA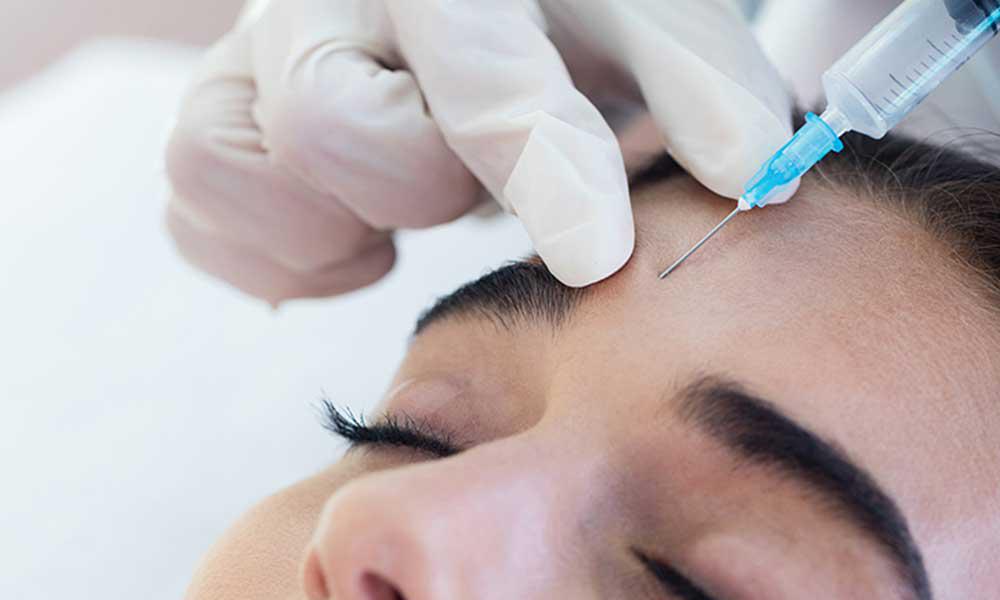 Expression should be cherished. Every wink is a playful greeting, every smile is a shared sense of wonder, and every frown indicates a yearning for improvement. But when wrinkles get in the way of allowing your expressions to speak for you, they become the main topic of conversation.
Southern Surgical Arts (SSA) can alleviate your facial creases and liberate your emotions. Laugh, love, and learn how SSA can stop wrinkles at the source by scheduling a consultation. We have three convenient locations in Chattanooga and Ooltewah, Tennessee, as well as Calhoun, Georgia. See you here, y'all!
What Is Xeomin?
Xeomin is a neuromodulator similar to Botox.[1] Neuromodulators target specific muscles to ease their tension and bring a harmonious sense of calm to the skin. Why would you want to interfere in repetitive muscular contractions, you may ask? Because they are the root cause of many facial wrinkles.
Every time your face moves, a fine network of muscles contracts to illustrate your emotional state. Every muscular contraction pulls at the skin to which your muscles are attached. Over time, the skin loses its elasticity. Facial gestures become ingrained in your skin, taking the form of creases.
Xeomin disrupts the unwanted contraction of muscles along the upper face. When muscles contract, it is due to the release of acetylcholine from your neural pathways. Xeomin blocks acetylcholine, allowing your muscles the chance to relax.
Xeomin vs. Botox
Xeomin and Botox are created from similar proteins. Xeomin, however, is free from complexing proteins, so the body absorbs and processes it differently than Botox.[2,3] Due to the fact that Xeomin is purified to remove accessory proteins, it does not require refrigeration, like Botox does. Some Botox recipients complain about the cold discomfort of their injections as a byproduct of the refrigeration process. That cool rush has no place in the Xeomin procedure.
Simply put: Botox and Xeomin consist of different chemical composites. Your physiology is unique to you, so your aesthetic journey should also be individualized. Contact Southern Surgical Arts (SSA) to discuss the differentiations between Botox and Xeomin.
Benefits of Xeomin
Crow's feet can creep up on you. The "11" lines between your eyes may add up to an unwelcome facial feature. And the creases on your brow seem to get more pronounced every day. Xeomin can address all of these issues with a targeted, serene response to repetitive muscular contractions.
Aside from the obvious cosmetic benefits of Xeomin, there are several psychological rewards as well. A calm demeanor exudes confidence. Onlookers, in turn, may perceive you as strong and proud. This yields a change in communication, which may further increase your confidence. It is an upward cycle of benefits, and it starts with a simple Xeomin treatment session.
Xeomin Benefits
Made from a purified strain of protein
Reacts with your body differently than Botox
Treatment takes less than half an hour
Minimally invasive
No downtime
No surgery
No problem!
To experience the benefits of Xeomin injections for yourself, call (423) 266-3331. Our friendly and knowledgeable SSA team can direct your inquiry and start you down the road to enhancement!
Eligible Candidates
If you have mild to moderate wrinkling along your face, then you may be the perfect candidate for Xeomin treatment. Excessive creases, fat deposits, and loose skin may require a different approach.
Eligible patients must be in good health. This means they can not be experiencing active breakouts or acne on the site(s) of their potential injection. The experienced medical professionals at Southern Surgical Arts can determine your candidacy for Xeomin treatment during your individual consultation.
Private Consultation
Communication is the backbone of great achievement. What begins as a simple conversation blossoms into solutions, strategies, and eventual transformation. To begin the enhancement process, book a consultation at SSA. We can help assess your current situation and recommend Xeomin or whichever aesthetic treatment works best for you.
Be prepared to share your medical history and future goals. Ask plenty of questions to make sure you are making an informed decision. If you are at a loss for words, here are some conversation starters to keep in mind.
Is Xeomin right for my specific pattern of fine lines?
Which works better for my case: Botox or Xeomin?
Can I get a topical cream to numb the discomfort?
How many units of Xeomin would you recommend for my face?
The SSA team is ready to field these questions and many more! Feel free to peruse our blog before your arrival to get a glimpse of our dedication and expertise. Call (423) 266-3331 to schedule an appointment or begin the process online right now.
Preparation and Procedure
Since Xeomin is a non-surgical solution to facial wrinkles, it does not require extensive preparation. In fact, you may be ready for your first treatment immediately following your consultation!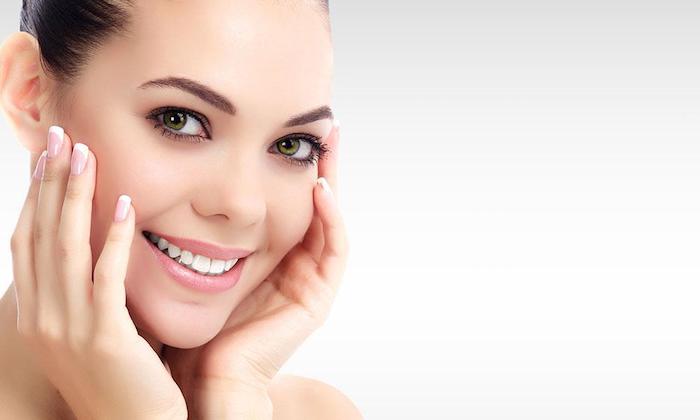 Your clinician may provide a numbing topical solution, but most patients tolerate the feeling of their injections without the need for additional comforting measures. An ultra fine needle will deliver the Xeomin solution precisely to the target of your dissatisfaction. Facial muscles will relax, allowing your signature look to shine through.
Rapid Recovery
You can resume your normal daily activities immediately following a Xeomin session. In fact, the treatment is so easy, it is sometimes called a "lunchtime" procedure. Please avoid irritation at the site of your injection(s) and allow the solution to dissipate at its own pace. Great results are worth the wait!
Remarkable Results
In a matter of 4-6 days, the effects of Xeomin will begin taking shape. Fine lines will diminish as your muscles contract according to your will, not by involuntary habit. The benefits of Xeomin can last for six months, but you can extend their effectiveness by scheduling a follow-up session.
SSA is founded on safety and satisfaction. One look at our stellar reviews illustrates how committed we are to our clientele. We strive to continue providing 5-star service to our community, and we hope to add you to our growing list of happy patients soon!
Complementary and Alternative Procedures
Every face tells a story, so let yours guide the aesthetic enhancement process. We offer a full suite of services to address a wide array of facial imperfections.
Dermal Fillers
If your skin is mildly sagging, you may require some help from dermal fillers. As skin ages, it loses the support of its underlying network of collagen. Skin hangs away from the muscle and fine tissue, making it appear puckered and lifeless. Dermal fillers like Juvéderm and Radiesse plump empty gaps beneath the surface and add volume to your features.
Facelift
For more pronounced skin laxity, consider the benefits of a cosmetic facelift. SSA can tighten and tone the skin along your features to restore your youth and vitality.
Blepharoplasty (Eyelid Lift)
If loose skin is concentrated along your eyelids, a blepharoplasty surgery may be just what the doctor(s) ordered. Your surgeon will skillfully contour your eyelids to renew their alert appearance. Blepharoplasty can be performed in conjunction with a brow lift to raise your upper facial features and smooth bothersome lines over your eyes.
Laser and Light Treatments
If you are satisfied with the dimensions and elasticity of your skin, but struggle with surface imperfections like acne and sun spots, consider the illuminating boost of laser treatments. Our safe, thorough array of light therapy can erase blemishes and restore your youthful glow!
Regardless of how your face matures, it does not need to age without your permission. From the transformative benefits of a full facelift to the subtle dimensions of dermal fillers to the wrinkle alleviation of Xeomin, SSA offers tangible solutions to various facial issues. Contact Southern Surgical Arts to learn how you can reap the regards of smooth skin, free of lines and regret!
FAQ
How much does Xeomin cost in Georgia and Tennessee?
Enhancement is a delicate process. It should never be too drastic or so subtle that you barely notice any improvement. Xeomin treatment is tailored to your desires and is priced according to your unique needs. The number of units you require will determine the final cost of your Xeomin session. The staff at Southern Surgical Arts (SSA) will explain every facet of our pricing before your procedure begins. We offer financing options as well as occasional specials, so check back often to get the best cosmetic care at the right price. 
Is Xeomin safe?
Yes, Xeomin has been approved by the FDA (Food and Drug Administration) for use on facial wrinkles. It should only be injected by licensed, skilled professionals. To experience the calming benefits of Xeomin treatment for yourself, call (423) 266-3331 and schedule a consultation with a caring SSA associate. 
References
Merz Aesthetics manufacturer's website (2020). Xeomin product page, retrieved from https://www.xeominaesthetic.com
Jost, W. H., Blümel, J. & Grafe, S. (2007). Botulinum Neurotoxin Type A Free of Complexing Proteins (XEOMIN®) in Focal Dystonia. Drugs 67, 669–683. https://doi.org/10.2165/00003495-200767050-00003
Frevert, J. & Dressler, D. (2010). Complexing proteins in botulinum toxin type A drugs: a help or a hindrance? Biologics: Targets & Therapy, 4, 325–332. https://doi.org/10.2147/BTT.S14902