Injectables & Fillers for Men
Conveniently located to serve the areas of Calhoun, GA, Chattanooga, TN, Ooltewah, TN, Franklin, TN and Blueridge, GA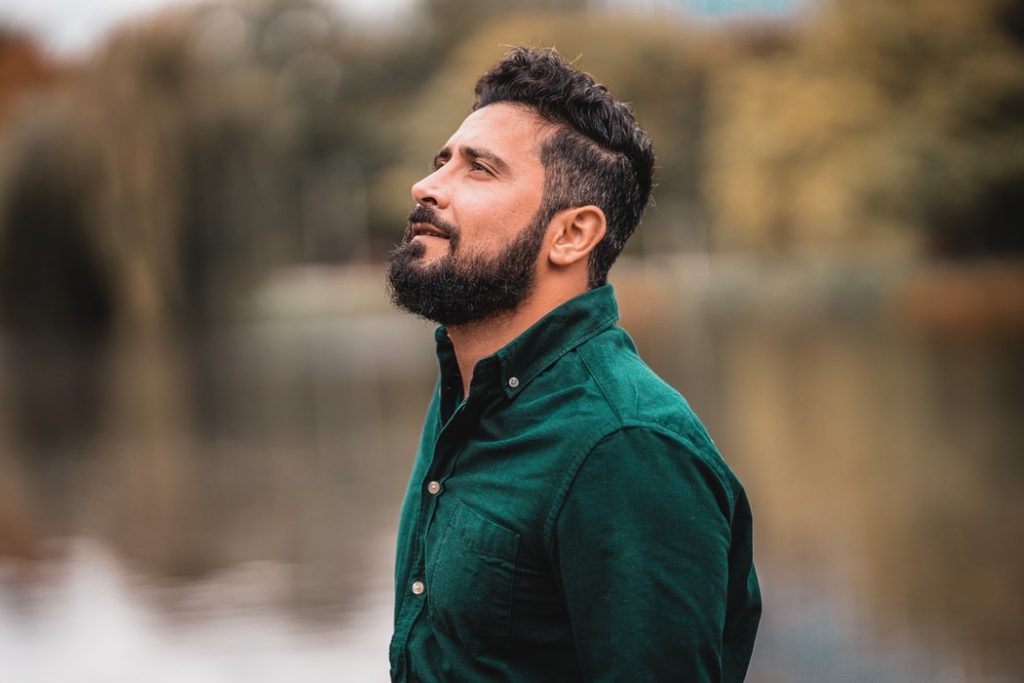 Injectables are non-surgical solutions to common signs of aging like fine lines, wrinkles, and volume loss. Finding the right remedy to smooth away facial blemishes can be difficult. That's why the experts at Southern Surgical Arts have curated a suite of simple and effective injectables to treat a wide range of age-related cosmetic conditions. From gradually smoothing out wrinkles to instantly adding noticeable volume, different fillers serve different purposes. Understanding those purposes is key in determining which filler is right for you. To begin this process, schedule a personal consultation at any of our six locations in Tennessee and Georgia. We have offices in Chattanooga, and Ooltewah, TN. Our Georgia offices are located in Blue Ridge and Calhoun. During your personal consultation, we can personally explain the role of each injectable and answer any questions you may have about this or one of our other services. To reach our friendly front desk, please call (423) 266-3331.
About Facial Aging
Based on intrinsic factors, our skin can become wrinkled and lose elasticity at any age. For most, this process happens gradually as signs of aging appear slowly over the course of adulthood. These signs of aging can cause us to appear older than our years and might grow into an insecurity for some people. There are two common signs of aging:
Fine Lines & Wrinkles
Volume Loss
When we are older, some features on our faces may appear hollow or sunken. This appearance prominently affects the cheeks, under eyes, and jawline. Volume loss in our face occurs because our bones, much like our skin, require a resupply of fresh collagen to keep them strong and healthy. But, as our fibroblast cells slow down, our bones slowly regress in our face. Though bone resorption does affect some men during andropause, it predominantly affects post-menopausal women because it is invigorated by adaptions in estrogen levels.[2] Bone resorption causes different areas of the face to look less pronounced and the overlying skin to appear loose and baggy.
Juvéderm
The main compound found in the Juvederm family of fillers is hyaluronic acid. 50% of our body's natural supply of hyaluronic acid is in our skin.[3] When it is formulated into a gel, hyaluronic acid expands in the dermis, smoothing out the overlying wrinkles and adding volume to the target tissue. This process provides better structural support to the dermis and promotes a healthier, younger appearance. The Juvederm products we offer at SSA include:
Juvéderm Voluma
Juvederm Voluma is an often requested filler to address volume loss around the middle-third of the face. The hyaluronic acid gel instantly adds volume to the cheeks and provides lasting results for months to come. In many international studies, Voluma has proven to continually improve the appearance of sunken or depressed cheeks six months after the procedure.[4]
Juvéderm Volbella
Juvéderm XC
Juvederm XC is used to correct moderate to severe facial wrinkles and folds just about anywhere around your complexion. Wrinkles, fine lines, and folds primarily reside in expressive areas around our nose, mouth, eyes, and brow. These areas are often common places of concern for our patients. With a simple injection in one or many of these areas, the wrinkles, fine lines, and folds smooth away, causing your skin to appear years younger!
Sculptra Aesthetic
Sculptra is made of poly-L-lactic acid. When injected, this compound stimulates an inflammatory response in the dermis, resulting in fresh collagen production and more tissue growth around the treated areas. This process helps to restore signs of age-related volume loss. Sculptra injections cause a larger and more durable increase in volume than traditional fillers.[6]
Radiesse
For those looking for a gradual improvement to their appearance, we recommend Radiesse. The active ingredient in Radiese is calcium hydroxyapatite, a collagen stimulator. Once injected into a troublesome area, the calcium hydroxyapatite triggers an influx of newly produced collagen fibers which replenish the old ones. Patients see a continuous improvement to their complexion over the coming months.
Allofill
Allofill uses FDA-approved donor tissue that is rigorously prepped and sterilized for patient safety. Instead of using fat-transfer techniques, Allofill is readily available to any patient suffering from volume loss in their facial features. For those interested, please schedule a personal consultation at one of six locations!
Xeomin
Xeomin is made of botulinum toxin type A, which is a neurotoxin that safely and effectively prevents the treated muscle from contracting fully. Because the muscle is motionless, the skin cannot crease or wrinkle as it normally would when the muscle contracts. After a Xeomin treatment, patients see a gradual loss to their wrinkles and fine lines around their mouth, nose, and eyes.
Personal Consultation
If you would like to see which injectable is right for you, please schedule a personal consultation at one of our locations. Because each serves its own purpose, one might be more tailor-made to suit your needs than another. At your consultation, we will explain how each works and how long you can expect to see results. We will also answer any questions you may have about this or any of our services.
Cost
The cost of your injectables session will vary depending on which injections you choose. We will determine the cost of your procedure during your consultation. If you have any questions, please do not hesitate to call us at (423) 266-3331. To learn about our financing options, please visit our financing page. If you want to stay up-to-date on all things happening at SSA or in the cosmetic industry, be sure to check out our blog!
FAQ
What is Juvéderm?
Juvederm is a line of hyaluronic acid fillers that restore volume, smooth away wrinkles, and provide rounder, plumper lips. This line of dermal filler is only FDA approved for patients over the age of 21. 
What is Sculptra?
Sculptra is a dermal filler that uses poly-L-lactic acid to stimulate collagen growth in the treated tissue. It is a popular filler to treat sunken cheeks, under-eye bags, joules, and many more conditions. 
What is Radiesse?
Radiesse contains calcium hydroxyapatite, which is a natural collagen stimulator. As other dermal fillers provide close to immediate results, Radiesse gradually smoothens and youthens the patient's complexion, making sure the results are noticeable yet subtle. 
What is Allofill?
Allofill is a natural filler that uses FDA-approved donated tissue. Instead of using the patient's own tissue like in fat grafting techniques, Allofill uses sterilized tissue to restore volume loss and rebuild necessary contours on a patient's facial appearance.
What is Xeomin?
Xeomin is a neurotoxin that safely paralyzes the target muscle, causing it to lose its ability to contract. This loss of mobility causes the overlying skin to smooth and rest naturally, washing away wrinkles and fine lines. It is often seen as a better alternative to Botox because, while it uses the same neurotoxin, it does so without any of the additives found in Botox. 
References