Tattoo Removal
Conveniently located to serve the areas of Calhoun, GA, Chattanooga, TN, Ooltewah, TN, Franklin, TN and Blueridge, GA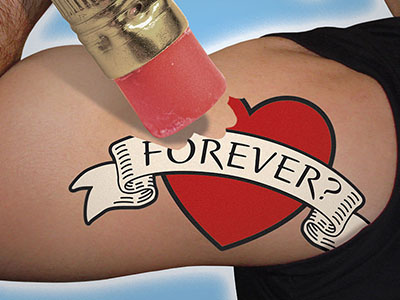 Unwanted Tattoos Are No Longer A Permanent Mistake
Utilizing the PicoSure laser, tattoo removal is an effective, permanent solution to getting rid of an unwanted tattoo from the surface of your skin. The FDA approved aesthetic laser works by targeting pigmented areas or ink. Then, the light energy breaks down the darker pigmented areas into smaller particles that are absorbed and discarded by the body's lymphatic system. If you are looking for a way to finally get rid of an unwanted or embarrassing tattoo, please feel free to set up a one-on-one consultation with one of our trained cosmetic professionals or if you have any questions please feel free to call us at (423) 266-3331.
Regain A Clean Canvas
In most states, the legal age to get a tattoo is 18, although many are able to get inked prior to this age by a friend with rudimentary tattoo equipment. The endorphins released upon receiving a tattoo often give the person a euphoric feeling that may lead to the immediate urge to get inked again. This addictive rush of endorphins may motivate some to accrue tattoos that only hold significance for a short period of time and then wane in importance as the person gets older. This may cause them to insist on keeping that part of their body covered at all times. For some, this can cause differing levels of anxiety and even for many be a hindrance in competing for their dream job. They have changed since getting that now outdated tattoo, but some employers are unable to look past the placement or context of a given tattoo.
That's why the staff here at Southern Surgical Arts are so passionate about laser tattoo removal, because we know how some decisions may only seem careless in hindsight. That's why we proudly offer our tattoo removal services, so you can show who you are now – not who you were in the past!
Benefits Of PicoSure Laser
In the past, laser technology for tattoo removal was done with the help of nanosecond lasers. Firing off at a rate of a billionth of a second, nanosecond lasers predominantly used heat to meddle with the ink and cause the ink particles to strip away from the skin tissue. Most patients during this timeframe reported experiencing pain that at times surpassed the discomfort from getting the tattoo in the first place.
However, the revolutionary technology of PicoSure has significantly improved upon the tattoo removal experience. PicoSure technology generates picosecond lasers that fire at a rapid rate of a trillionth of a second.[1] At this speed, the laser creates such a shockwave when it disrupts the ink that it essentially disintegrates those molecules. Compared to other laser cosmetic procedures PicoSure:
Is less painful than its predecessor technology.
Is significantly more effective at removing large areas of ink.[2]
Works incredibly well with blue, black, green, and purple tattoos; however, this procedure is not recommended for red tattoos. 
Is a quick session that doesn't require any down time to recover. 
Permanently shatters ink particles from the epidermis. 
Candidates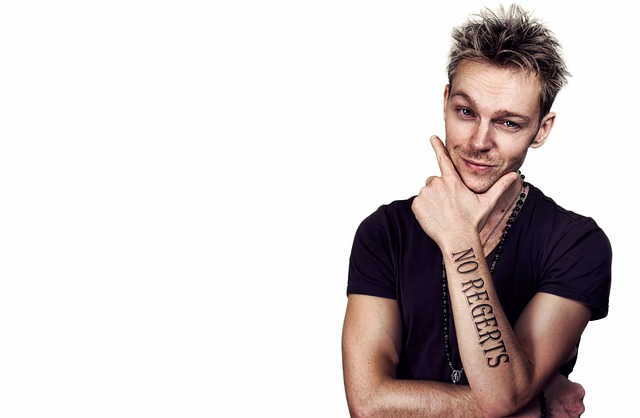 For people in good health who wish to have a tattoo removed, it is important to know if you qualify for a tattoo removal treatment. PicoSure tattoo removal is not for people who have:
An unwanted tattoo that has yet to be healed.
A tan – it will be recommended to avoid UV rays for four weeks prior to you appointment
Melanoma, a herpes outbreak in the target area, psoriasis, or eczema. When the laser penetrates the epidermis it scatters the cells around to neighboring parts of the skin. If there are any infected cells that get spread this can cause the skin condition to spread as well.
Darker skin pigmentation, as the laser can leave permanent changes to the pigment of dark skin.
An autoimmune disease such as lupus or type 1 diabetes.
If you have a tattoo you are interested in getting removed and believe you are a qualified patient, please contact us to schedule an initial consultation today!
Personal Consultation
Located in three different locations, our team of expert doctors and surgeons at Southern Surgical Arts have routinely provided clients with real, stalwart results through our unparalleled cosmetic services. At your personal consultation, we will start by going over your medical and surgical history.
As aforementioned, there are certain conditions that may hinder your chances at receiving our laser tattoo removal services. If that's the case, we will discuss many of our other options to provide you with your desired aesthetic appearance. Then, we will examine the tattoo in question, noting if it's faded, changes in pigmentation, or if the ink has spread from its original borders. Then, a detailed, personalized list of preparations will be given to you to complete before your next appointment. 
Preparation
Before your laser tattoo removal it is important to:
Stop smoking for two weeks before the treatment as smoking can cause complications to the body's natural healing process.
Avoid medication or supplements that thin your blood as these can hamper the healing process as well.
Avoid prolonged exposure to UV rays from the sun or tanning beds as the laser can permanently alter the skin's pigmentation if it is tanned while the treatment is performed.
Cease use of retinol creams or self-tanning solutions on the target areas.
Procedure
During your procedure, you can expect a treatment that will last around 30 minutes or more depending on the size of the area the tattoo covers. First, either topical or local anesthesia will be administered and you will be given protective eyewear for the duration of your procedure.
Next, the applicator will be applied to your skin and run across the target area, bursting quick beams of energy at the site of the tattoo. Almost instantly you will see a significant loss of pigmentation in the tattoo. At the end of this session, the practitioner will apply an antibacterial cream onto the treated area and wrap it in a compression bandage.
Recovery
As opposed to the nanolaser, the PicoSure laser requires fewer sessions and less time to heal. The area may be a little tender, feeling similar to a mild sunburn, but this is completely normal. Even though there may be trace amounts of pain or discomfort, you will still be able to go about your life without any interference from this treatment. Depending on the size and coloration of your tattoo, several sessions may be required to achieve your desired results. We recommend these sessions be every 6-8 weeks in order for the treated area to heal enough between treatments. 
Results
Through our many services such as EmSculpt, hair restoration, and microneedling, we strive to help our clients leave our care feeling satisfied. That's why we have been rated as the best cosmetic surgeons in Chattanooga.

When it comes to results, the team at Southern Surgical Arts delivers.
After your final tattoo removal session, you will look in the mirror to see your body as a blank canvas once again. No more will that reminder of a past experience, friendship, or stage in life be on display. Now, you have freed up space on yourself for a redo tattoo, an updated version to the original tattoo, or you can simply enjoy a tattoo-free body. The choice is yours, and we here at Southern Surgical arts are so proud and honored to have been the conduits to that freedom.
Cost at Southern Surgical Arts 
The price for a tattoo removal will vary depending on a myriad of factors. First, we must total the number of sessions required to achieve desirable results, then we will need to see how long each session will last. Next, we will have to factor in if any other one of our services will need to be employed to achieve your desired appearance. And then finally, we will need to take the patient's age, medical history, and treatment requirements into account. If you have any questions about the cost of this procedure or wish to learn more about financing please visit our financing page or call us at (423) 266-3331.
FAQ
Can you remove a tattoo at home?
While many at-home remedies say that applying salt and aloe vera to the tattoo will help remove its appearance, these urban legends don't compare to a sophisticated medical procedure. Nothing is worse than having a bad, faded tattoo. The only solution to having permanent, real removal is from the PicoSure laser tattoo removal. 
References
Bäumler W, Weiß KT. Laser assisted tattoo removal – state of the art and new developments. Photochem Photobiol Sci. 2019 Feb 13;18(2):349-358. doi: 10.1039/c8pp00416a. PMID: 30452057.
Lorgeou, A., Perrillat, Y., Gral, N., Lagrange, S., Lacour, J.-P. ., & Passeron, T. (2017). Comparison of two picosecond lasers to a nanosecond laser for treating tattoos: a prospective randomized study on 49 patients. Journal of the European Academy of Dermatology and Venereology, 32(2), 265–270. https://doi.org/10.1111/jdv.14492