Medical-Grade Chemical Peels
Conveniently located to serve the areas of Calhoun, GA, Chattanooga, TN and Ooltewah, TN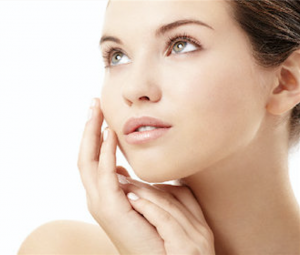 Southern Surgical Arts offers medical grade chemical peels as a quick and convenient way to enhance appearance and self confidence. Get a healthy glow with little or no downtime.
Chemical peels have been used for decades to revitalize and resurface skin. They involve applying a chemical solution to remove the damaged outer layers of skin and reveal a younger, clearer, more radiant complexion. Chemical peels, also known as "Lunchtime Peels" are traditionally performed on the face, hands, neck, back and shoulders, legs and other problem areas to treat fine lines, wrinkles, age spots, and skin discoloration.
A series of three to six treatments are usually required for maximum results, depending on which peel and strength is used. These are spaced two to six weeks apart. The results of the peel are quickly evident.
This form of skin rejuvenation is highly recommended for all types of skin, especially mature skin that has been sun-damaged and is beginning to show signs of aging. Most people notice a change in skin appearance and texture right away. Improvement continues over the course of the treatments revealing fresher, younger skin. Mild peels usually take about 20 minutes, making the procedure convenient and accessible at any time of the day, even the lunch hour!
Southern Surgical Arts offers a wide variety of medical grade chemical peels, using the best brands and ingredients. Come on in and let the expert aestheticians at SSA determine the right treatment program for your skin.
Skin Lightening Peel
At SSA, we customize the peel formulations to effectively exfoliate with blends of lactic, citric and salicylic acids and resorcinol, while bleaching and inhibiting pigment production with kojic acid and hydroquinone (where indicated). These specialized peels help repair and reduce breakouts, control oil, soften lines, treat pigmentation, aging skin, menopausal skin and photo damaged / sun-damaged skin to provide a more even, smoother skin texture.
Salicylic Acid Treatment
This chemical peel treatment helps to smooth surface texture, clear blocked follicles and reduce the incidence of breakouts. Salicylic Acid has anti-inflammatory benefits along with strong keratolytic action to create even, healthy skin.
TCA Peel
This peel uses several strengths of trichloroacetic acid (TCA) based on your individual skin type, and effectively removes the surface layers of aged and sun-damaged skin. Benefits of the TCA peel include skin tightening, decreased appearance of fine lines, wrinkles and superficial pigment lesions with shorter recovery than laser resurfacing.
TCA peels are the solution for patients with more dramatic wrinkling and photodamage/sun damage. This peel is great for more resilient skin types, thicker skin and patients with acne scarring. May be repeated in six weeks.
*$299 for 20% peel and $399 for 30% peel
Jessner's Peel
Jessner's Peel is a superior treatment designed to remove superficial layers of skin. It's one of the most effective light cosmetic peels available. A Jessner Peel consists of a mild peeling agent that can be used to lighten areas of hyperpigmentation and to treat aged sun-damaged skin.
The Jessner's Peel is excellent for all skin types. It smooths and rejuvenates skin, producing beautiful results in treating mild to severe acne, discoloration, moderate wrinkling, and sun damage.
Peeling the face, neck, hands, and upper chest is also quite effective. The Jessner's Peel is very beneficial for patients with acne, oily, or thicker skin, because it tends to decrease oil production and open clogged sebaceous follicles. It also contributes to the healing process of acne.
*Add $49 for each additional pass
Micropeel (for Acne)
Micropeel is a chemical peel for sensitive skin.
The procedure is formulated with niacin, lactic acid and usnic acid to gently exfoliate and decongest even the most sensitive skin while balancing moisture levels. This clinical procedure combines dermaplaning (physical exfoliation) and chemical exfoliation to reduce signs of aging. The Micropeel improves the appearance of fine lines, wrinkles, dullness, and visible skin imperfections in a series of four to six consecutive procedures.
Custom Blending Treatments
These peels are custom mixed for you. Our aestheticians will analyze your skin and determine how to meet your skin care goals with our array of chemicals, including glycolic, salicylic, lactic and kojic acids.
Recent Before and After Photos
To view more before and after photos, please visit our gallery.