VASER High Definition Liposuction
Conveniently located to serve the areas of Calhoun, GA, Chattanooga, TN, Ooltewah, TN, Franklin, TN and Blueridge, GA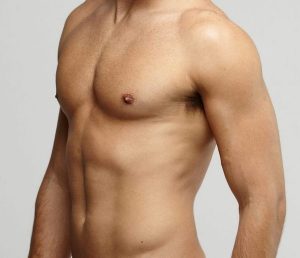 Are you bothered by fat bulges that won't go away no matter how hard you workout and diet? Many men and women struggle with fat stores that stick around through thick and thin (unfortunately, not the kind of thin you want!). Fortunately, Dr. Chad "Hi Def" Deal specializes in the art of body contouring. With plenty of experience under his belt, he helps his patients look and feel their best with his custom, advanced body contouring solutions.
Dr. Hi Def is proud to help his patients obtain their ideal physique with VASER liposuction, a cutting-edge technique that implements ultrasonic technology to help men and women achieve a beautifully sculpted body. Dr. Hi Def combines his VASER expertise and artistry to maximize the effectiveness and visual results of the treatment.
Before and After Photos
View More Photos
About Liposuction at Southern Surgical Arts
At Southern Surgical Arts, we prioritize the care of our patients and use tried and tested technologies to ensure great results. Vaser liposuction is one such tool.
VASER stands for Vibration Amplification of Sound Energy at Resonance. The ultrasound device allows the liposuction procedure to go smoothly and quickly. Vaser liposuction treatment areas include the thighs, buttocks, abdomen, waist, flanks, back, chest, arms, and under the chin. Liposuction is a great stand-alone treatment but can also be used in combination with other procedures such as abdominoplasty, lift procedures and many more.
Dr. Hi Def leverages his many years of experience in performing Vaser liposuction with tumescent fluid to maximize the results of your liposuction and improve the safety and efficacy of the fat removal process.

Tumescent Fluid
This saline solution contains customized amounts of epinephrine and lidocaine. Tumescent fluid is injected into the treatment area, swelling the area and allowing fat cells to be more accessible. The fluid provides many benefits. Epinephrine, a form of adrenaline, contracts blood vessels. This allows for less blood loss during the procedure, resulting in less post-procedure bruising.
You can anticipate a more comfortable and shorter recovery when tumescent fluid is involved in your procedure.
Tumescent fluid also acts as a local anesthetic, removing the need for general anesthesia. General anesthesia is known to cause uncomfortable effects after surgery such as nausea, drowsiness, and vomiting. With local anesthesia, you will feel yourself after treatment. You will still need someone to drive you home after the procedure but you will feel more comfortable.
Vaser Probe
After tumescent fluid is administered to the treatment area, a Vaser probe will be used to break up fat cells. This is accomplished with ultrasonic energy. Sound waves fluctuate the air bubbles present in the tumescent fluid. The movement of the bubbles helps to dislodge fat cells from the healthy skin and muscle tissue. Combining Vaser and tumescent fluid helps to make your procedure less invasive. In traditional liposuction, a cannula would be inserted under the skin and moved around aggressively to break up fat cells and remove them. Vaser and tumescent fluid help to prepare the fat cells for extraction so aggressive cannula movements are not required.
The Benefits of Vaser Liposuction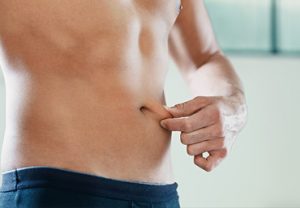 Vaser liposuction is a revolutionary addition to the liposuction procedure. Vaser helps maximize the efficiency of your surgery and allow for a less invasive treatment. Our patients love Vaser lipo because it helps them achieve their body goals right away. Results are immediate and can be enjoyed after a short recovery period.
Candidates
The best candidate for Vaser is a healthy individual with good skin elasticity. Ideally, the patient will not be a smoker or be able to take a break from smoking for a few months. Being within a healthy weight range is important as weight fluctuations can undo liposuction results.
We encourage anyone who is interested in liposuction to schedule a consultation with us today. Dr. Chad "Hi Def" Deal can answer your questions and help you determine if Vaser is the answer for you.
Personal Consultation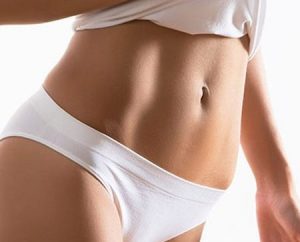 During your meeting with Dr. Hi Def, he will take you through the steps of a Vaser lipo treatment. He will answer your questions and address any concerns you may have. This meeting also provides Dr. Hi Def with the opportunity to learn about you. He will ask about your current health, past procedures, body goals, and what medications and supplements you take. All of this information will help him determine if Vaser lipo is a good solution for your problem areas.
A customized Vaser lipo treatment will be created for you. At Southern Surgical Arts, we recognize that everyone is different and has a unique body goal in mind. Your procedure plan will be created with you and your concerns in mind.
Preparation
Dr. Hi Def will provide you with in-depth instructions during your consultation. Some of the steps you will need to take will include:
Setting aside an area of your home where you can recover peacefully without interruption.
Arrange for someone to take you to your appointment as well as pick you up. This same person or someone else will need to stay with you for the first day or two of your recovery. Our patients find having someone around after surgery is helpful as they adjust to movement.
Your medications may need to be adjusted and you will need to fill and pick-up prescriptions for the lipo procedure.
For your best results and a comfortable recovery, follow Dr. Deal's instructions.
Vaser Liposuction Surgery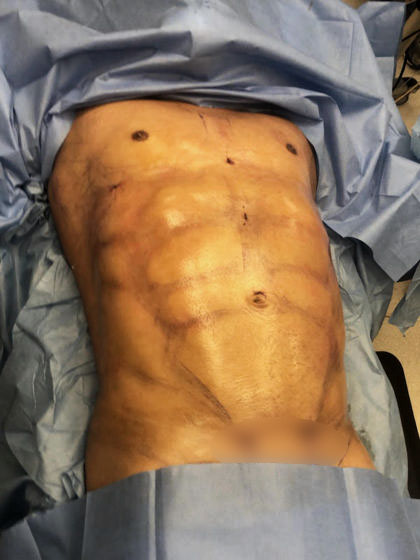 Your surgery will take between 1.5 and 3 hours depending on the treatment area. A half hour before your surgery begins you will take an oral sedative. This sedative will relax you and help you remain comfortable throughout the surgery. First, tumescent fluid will be injected into the treatment area. Small incisions will be made and Vaser will then be used to separate and prepare fat cells for extraction. Vaser will additionally tighten the skin and improve the degree of contouring Dr. Hi Def can achieve. The last step will include the sculpting of your body. Dr. Hi Def will remove fat cells and work meticulously to achieve beautiful results.
Once Dr. Hi Def has sculpted the area and is pleased with the result, he will apply bandages but leave the incisions open to drain over the next few days.
Recovery
The small incisions will be left open for 1-3 days so excess fluid can drain from the area. These incisions will heal in about 2-3 weeks. An elastic garment will need to be worn to keep swelling controlled as well as help the body adjust to its new shape.
We will provide you with in-depth recovery instructions to set you up for a comfortable recovery.
Bruising and mild swelling are common symptoms after liposuction. Keeping the treatment area elevated and taking brief walks will help diminish these symptoms. Your regular schedule, including work, can often be resumed after a few days. However, strenuous activities like lifting and exercise should be avoided for a few weeks to make sure you heal well and your results come out great!
Results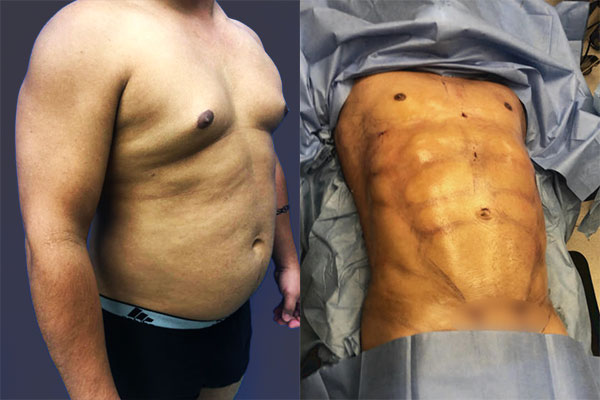 You will notice an improvement in your body right away. The area will be sculpted and look its best about six months after treatment. At the six month point, the area will have settled and your body will have adjusted to the new position. These results are long-lasting! Our patients maintain their Vaser lipo outcomes with a healthy diet and regular exercise.
Cost
Vaser liposuction is a customized procedure that will be different in cost for each patient. A cost breakdown will be gone over in your consultation with Dr. Hi Def. If you are ready to take the next step and achieve your body goals, give our office a call at (423) 266-3331 or click here to schedule a consultation!
FAQ
What is the difference between Vaser lipo and liposuction?
The primary difference between Vaser lipo and liposuction is the implementation of ultrasonic technology. Vaser lipo helps make the treatment more effective and safe with the use of an ultrasound probe. Once the sound waves have dislodged fat cells, a cannula will be used to remove them. Traditional liposuction does not include the ultrasonic step and instead the cannula is used to both dislodge and remove the fat cells. This allows for more trauma to the area and less of a controlled treatment.
How dangerous is liposuction?
Liposuction is not dangerous when performed by a well-experienced surgeon like Dr. Hi Def. The first step of ensuring a safe lipo treatment is to perform a consultation. This meeting will allow Dr. Hi Def to assess your health and make sure you are qualified for Vaser lipo. We want you to have your best, healthiest treatment. 
If Vaser is determined as a good option for you during your consultation, we will be happy to help you create and schedule your ideal Vaser procedure!