BodyTite & FaceTite
Conveniently located to serve the areas of Calhoun, GA, Chattanooga, TN, Ooltewah, TN, Franklin, TN and Blueridge, GA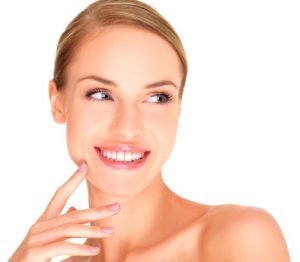 Sometimes stubborn areas of fat remain, despite our efforts to exercise and eat a healthy diet. And as we age—or if we lose a significant amount of weight—our skin becomes saggy and wrinkly. Now you can address these common problems without surgery.
BodyTite and FaceTite are advanced, effective, and safe procedures to reduce fat and tighten skin at the same time, virtually anywhere on the face or body. These procedures are minimally invasive, yet they produce dramatic improvement in skin laxity, comparable to a surgical facelift or body lift but without the downtime and scars.
How does it work?
BodyTite and FaceTite use radio-frequency assisted lipoplasty (RFAL™) technology, which offers improved technical and aesthetic benefits compared to traditional liposuction or even surgical lifts. Treatment can be precisely targeted to very small areas such as under or above the eyes, or it can produce consistent results over larger areas of the body.
The procedure is performed under light sedation or anesthesia.
Before and After Photos
Where can it be used?
FaceTite can be used to tighten skin on any area of the face or neck, such as jowls, double chin, and deep wrinkles. BodyTite can be used to tighten and contour the arms, chest, abdomen, buttocks, inner and outer thighs, and knees. Each of these areas is considered a treatment "zone."
How long does it take?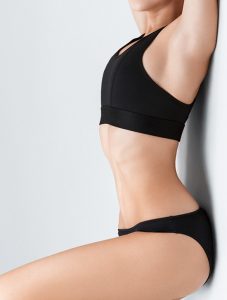 Treatment takes about 15 minutes per zone, and multiple zones can be treated in a single visit. Results are visible immediately and continue to improve up to a year after treatment. Best results are noticeable after about 6 months.
There is no downtime following a FaceTite procedure. You can go home immediately and resume normal activities right away. Downtime after a BodyTite procedure can be as little as 1 or 2 days or up to 10 days, depending on the treatment area(s).
Who is a Good Candidate?
Women and men
Any age from late 30s to early 60s (older if you are healthy)
Non-smoker
Generally in good health
Desires to reduce stubborn fat without the result of sagging skin
How Much Does it Cost?
Depending on the recommendations from our surgeons to meet your desired goals, costs can vary. BodyTite treatments begin at $4,000 and up for each area. Price quotes include the surgeon's fee, anesthesia costs, facility fee for the operating room, and all supplies. Our total price also includes all routine follow-up visits following your procedure.