Eye & Brow Lift
Conveniently located to serve the areas of Calhoun, GA, Chattanooga, TN and Ooltewah, TN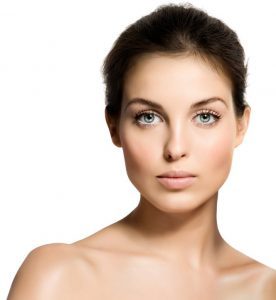 Facial features are what generally reveal our age. The brow and forehead are often the first facial areas to show the inevitable signs of aging.
Even as early as the 30's, sun damage, loss of skin elasticity, and sheer gravity can cause those undesirable wrinkles which affect how people perceive you. Sagging, drooping eyelids, hollow under eyes and wrinkles make you look tired, aged or upset when you are not.
Dr. Deal, Dr. Gardner, Dr. Gusching and Dr. Kluska are here to help you look younger and refreshed with a quick recovery facial cosmetic procedures.
Eye Lift or Eyelid Surgery
There is typically little to no pain associated with eyelid surgery.
Sometimes an upper or lower eye lift procedure can have a significant improvement on your facial appearance. This procedure, commonly known as blepharoplasty, is typically a 1-hour out-patient procedure where the surgeon makes precise incisions and removes excess upper eyelid skin and lower eyelid skin and fat pads as indicated. Local anesthesia and light sedation are commonly used, and the recovery time is usually about one week. The result of a blepharoplasty is commonly brighter, more youthful appearing eyes.
Other treatments commonly performed to enhance eyelid surgery results include Botox, chemical peels, laser skin resurfacing, fat transfer and sometimes a brow lift.
What Is a Brow Lift?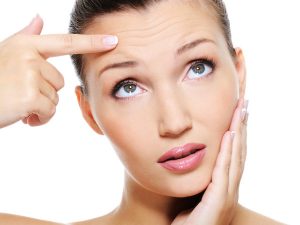 Few people come to our surgeons looking specifically for a brow lift. Naturally, it's usually the eyelids or the immediate surrounding areas that they would like to change. There are times when eyelid surgery alone either isn't the solution or is only part of the solution. At Southern Surgical Arts, our surgeons analyze your facial features carefully during your consultation, taking note of which part of your face is contributing to your concerns, whether that be your eyebrows and forehead or other contributing factors.
There are different types of brow lift procedures, but the end results are aligned and/or raised brows that improve the look of the eyes and overall facial appearance. With a brow lift, the skin and soft tissues are repositioned, improving the appearance of the upper face, and reducing sagging of the skin in the eyebrows and above the nose.
A Brow Lift is commonly an outpatient procedure that takes about an hour with recovery being about a week.
Before & After Photos
Who Is a Good Candidate?
Women and Men
Age 30 to 65 (or older if you are healthy)
Non-smokers
Generally in good health
Desires cosmetic improvement in facial features
How Much Does it Cost?
The price of Eye Lift surgery at Southern Surgical Arts begins at $2,250 depending on which procedure or combination of procedures you need. Costs can range up to $6,500. Your quote will always include the surgeon's fee, anesthesia costs, facility fee, supplies and implants if needed, and all routine follow-up visits.