Breast Reduction
Conveniently located to serve the areas of Calhoun, GA, Chattanooga, TN, Ooltewah, TN, Franklin, TN and Blueridge, GA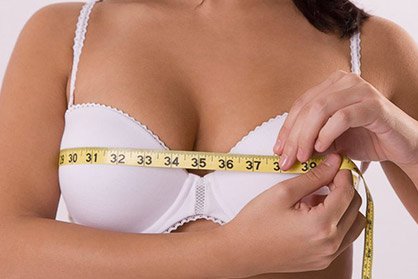 At some point in your life, you may have felt proud to possess your feminine form. Or maybe you have tried to hide your busty figure under baggy clothes since you can remember. Regardless of your prior experience with your breasts, you may now feel as though your top-heavy physique is a hindrance in your quality of life.
You deserve to feel comfortable in your body. The board-certified cosmetic surgeons at Southern Surgical Arts can help you claim (or reclaim) your life. Whether you struggle with physical or emotional discomfort due to the size of your breasts, Drs. Deal, Gardner, and Kluska can transform your body to create the aesthetic and lifestyle you desire. If you are interested in breast reduction surgery in Tennessee or Georgia, contact Southern Surgical Arts today to schedule an informative consultation.
What is a breast reduction?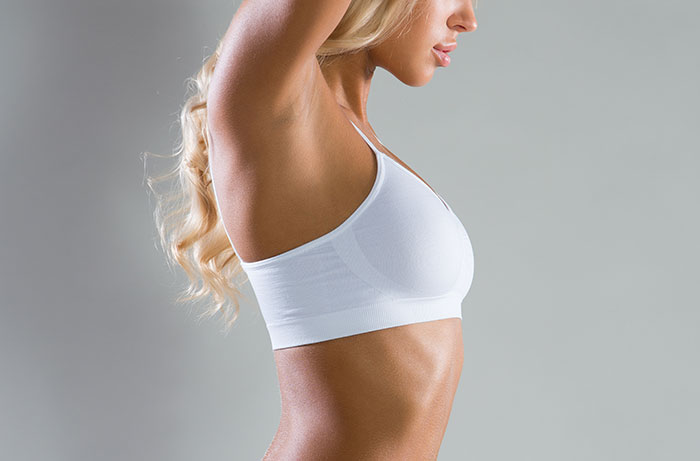 A breast reduction is a surgical procedure to reduce the size of your breasts. Also known as a reduction mammaplasty, breast reduction is a safe procedure that can help both reduce volume and restore the breast to a more proportionate and pleasing look. Women with large breasts may experience neck, back, and shoulder pain, sagging or drooping breasts, poorly fitting clothes, difficulty with movement, and issues with self-consciousness and embarrassment. The size of their breasts may also make it difficult to assess for lumps or masses, thus making cancer detection much more difficult when compared with women with smaller bust sizes.
In a breast reduction, excess breast tissue is removed, the nipple-areola complex is repositioned, and the breasts are lifted and reshaped into a more proportionate size and shape.
Benefits
Breast reduction with a Southern Surgical Arts provider has countless benefits! Our satisfied patients indicate that they enjoy an improvement in their quality of life as a result of their breast reduction.
More confidence
Increased physical comfort
Enhanced emotional comfort
Greater wardrobe choices
More proportional figure
If you want to experience the benefits of a breast reduction for yourself, do not hesitate to reach out to Southern Surgical Arts. Our helpful and knowledgeable staff is ready to assist you with scheduling your consultation.
Before and After Photos
Who is a good candidate?
Ideal candidates for a breast reduction with Southern Surgical Arts are healthy, non-smoking women who desire a reduction in the size of their breasts. Generally, breast reduction patients may be seeking relief from discomfort and an aesthetic enhancement of their breasts. They may experience neck, back, and shoulder pain, may need to wear multiple bras in order to support the size and weight of their breasts, and may find engaging in physical activity challenging.
If you are optimistic, yet realistic in your expectations of breast reduction surgery in Georgia or Tennessee, contact us to schedule your consultation with one of our skilled and talented cosmetic surgeons.
Consultation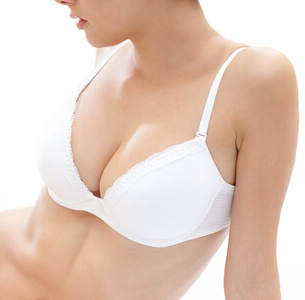 During a private, one-on-one consultation with your SSA cosmetic surgeon will be your prime opportunity to discuss your aesthetic goals, ask questions, and understand the breast reduction procedure. Your doctor will inquire about your health and medical history. He will also share the details of the procedure with you. From there, a physical examination of your breasts will be performed.
If your SSA doctor determines you are a candidate for breast reduction surgery, he will create a customized treatment approach that takes into consideration your desires, anatomy, and needs. After which, you will be provided a final price for the procedure.
Ready to learn more about breast reduction and how it can help you improve the quality of your life? Call Southern Surgical Arts at (423) 266-3331 and one of our welcoming team members can help you schedule your consultation!
Preparation
To help you best prepare for your breast reduction, your surgeon will provide specific instructions you must follow. Depending on your unique needs, these may vary between patients. Many breast reduction patients are directed to schedule breast imaging and blood testing appointments. Patients are instructed to stop using tobacco products for at least one month before their procedure. You may also need to stop taking certain medications that may thin your blood. This includes aspirin and ibuprofen. Your doctor will inform you of any other directives specific to your case during your consultation and pre-operative appointments.
Breast Reduction with Southern Surgical Arts
On the day of your procedure, you will meet with your SSA cosmetic surgeon to review your treatment plan. He will address any last-minute questions and concerns to ensure you are comfortable with your decision to move forward with breast reduction at this time. From there, he will mark your breasts with a marker indicating areas of focus during surgery.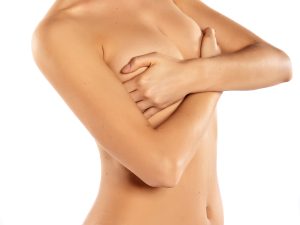 Once you are in the operating room, the proper anesthesia will be administered to you. Your surgeon will make the appropriate incisions to make the areola smaller and remove the excess breast skin and fat. This will be accomplished through surgical excision and/or liposuction, according to your specified treatment plan. After the tissue is removed, the doctor will raise the nipple-areolar complex to a higher position on the breast. Your skin will be tightened by closing the incisions to conform to your new breast contours.
Breast Reduction Incisions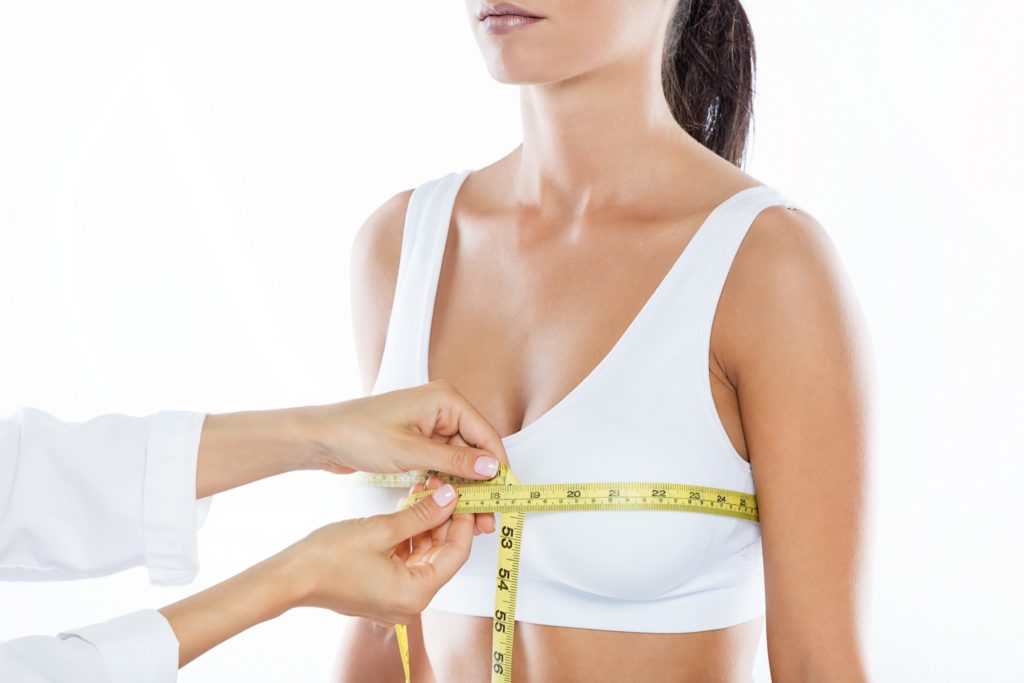 Your Southern Surgical Arts surgeon may utilize one of two incision patterns to achieve your desired breast size. Each incision pattern will allow for excess breast tissue to be removed and provide you with the aesthetic you desire. The incisions created for a reduction mammaplasty are the same incision patterns utilized for a breast lift (mastopexy).
Vertical/Lollipop Incision
This incision pattern begins with an oblong incision around the areola. A vertical incision is made from the bottom of the areola towards the inframammary fold.
Inverted T/Anchor Incision
An anchor incision begins with the vertical incision pattern: an oblong incision around the areola with a vertical incision reaching from the bottom of the areola to the breast crease. From there, an incision is made horizontally, along the inframammary fold. This incision pattern is the most common used in breast reduction surgery.
Recovery
After your breast reduction surgery, your breasts will be sore and swollen. Swelling may subside after several months. You will be expected to continually wear a surgical support bra until your surgeon directs you otherwise. Small plastic drains will be placed in your incisions to help remove fluid that may build up under the skin, contributing to swelling and discomfort. You may return to work and light activity 1 to 2 weeks after surgery. More strenuous physical activity may be resumed after 4 to 6 weeks, post-op.
It is imperative that you attend all follow-up appointments with your SSA surgeon and follow all directions closely to ensure a safe and successful recovery.
Results
The results of your breast reduction surgery will be immediately noticeable! Your breasts will be significantly smaller and more proportionate with your body. Over time, you will experience less discomfort caused by your breasts. You will feel more comfortable and confident in your body. You may even catch yourself walking taller and engaging in more physical activity after your breast reduction surgery!
Are you ready to say goodbye to double bras, back pain, and sitting on the sidelines? Then fill out our short form to schedule a time to meet with one of our trusted surgeons.

How much does breast reduction cost?
Here at Southern Surgical Arts, we provide transparent pricing. The cost for breast reduction surgery at Southern Surgical Arts begins at $6,500. Your all-inclusive quote will include the surgeon's fee, anesthesia costs, the facility fee (for the operating room and all supplies as indicated), and all routine follow-up visits. You will receive your customized quote during your personal consultation with an SSA physician.
If you have questions about our payment and financing options, call our office at (423) 266-3331 to learn more.
We do not want the cost for your breast reduction to prevent you from being your best self. We offer several financing options for our patients to help manage procedure costs. Southern Surgical Arts also offers special pricing for procedures, so be sure to check out our specials page often to discover ways you can save on your breast reduction.
FAQ
How long does a breast reduction last?
The results of your breast reduction surgery are long-lasting! Barring any major fluctuations in weight, future pregnancies, and hormonal issues, you should expect your breasts to change very little after your procedure. Normal changes as you age and experience hormonal fluctuations are to be expected. Your Southern Surgical Arts doctor will be able to address any concerns you may have regarding breast reduction, including plans to become pregnant in the future, losing weight, and potential hormonal concerns. The best way to have your questions answered is to attend a private consultation with one of our doctors. Contact us to start your breast reduction journey!
Additional Resources
American Society of Plastic Surgeons. (2020). Breast Reduction: Reduction Mammaplasty. Retrieved from https://www.plasticsurgery.org/reconstructive-procedures/breast-reduction
Purohit, S. (2008). Reduction Mammoplasty. Indian Journal of Plastic Surgery : Official Publication of the Association of Plastic Surgeons of India, 41(Suppl), S64-S79. Retrieved from https://www.ncbi.nlm.nih.gov/pmc/articles/PMC2825129/#__ffn_sectitle