Breast Lift
Consultations offered at our two convenient locations in Chattanooga, TN and Calhoun, GA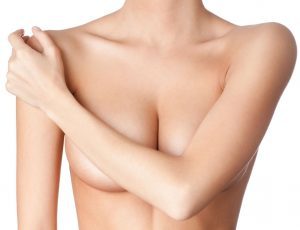 The natural beauty of a woman's breasts are an important part of her confidence; the way she carries herself.
Many women aren't actually driven by a desire to have 'perfect breasts', but simply want their former breasts back, or some now-prominent feature that has shown up over time. A breast lift is a procedure that essentially raises the breast, significantly reversing the effects of age, pregnancy, etc. The results are a more full, rounded, and youthful look.
Options and Decisions
There are different types of lifts, such as the Benelli (often referred to as Donut Lift), Lollipop, and Anchor Lift. The two most commonly asked procedural questions are:
Do I need a breast lift with implants or can I get the desired results by just a breast lift alone?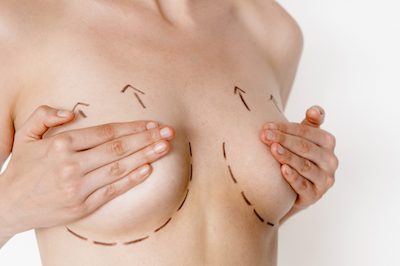 At times a breast lift alone will achieve the desired result, and at other times it is not enough. It may be that the breasts have enough volume, but the way the breast tissue is distributed may have changed over time. The exact shape, position, and volume of the breast pre-surgery will significantly determine the answer to these questions. Even in cases where no breast tissue has been lost, naturally, gravity tends to make the breast appear lower.
A breast augmentation can be combined with a breast lift to produce your best results.
To achieve the desired result, a breast augmentation may be recommended to create volume in and around the breast by placing FDA-approved implants behind your natural breast tissue or chest muscle. These implants are made of either saline (salt water) or silicone gel, and are manufactured and covered by a warranty from ALLERGAN®, a leading quality implant manufacturer.
Who is a Good Candidate?
Women
Age 18 to 65
Non-smokers
Generally in good physical health
Desire aesthetic enhancement of the breast
Desires augmentation, lift or reduction of the breast
How Much Does it Cost?
The cost for Breast Lift surgery at Southern Surgical Arts begins around $7,000. Your quote will include the surgeon's fee, anesthesia costs, the facility fee for the operating room, all other supplies, and implants when indicated, and all routine follow-up visits.
Recent Before & After Photos
To view before and after photos of cosmetic procedures for Breasts, please visit our gallery.