Nose Reshaping (Rhinoplasty)
Conveniently located to serve the areas of Calhoun, GA, Chattanooga, TN, Ooltewah, TN, Franklin, TN and Blueridge, GA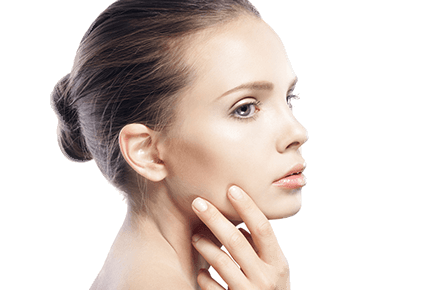 Rhinoplasty is a surgical procedure that reshapes and restructures your nose. While the premise is simple, optimal results require an artistic understanding of human anatomy along with precise surgical skill.
Enhance the Contours of Your Features
Do you wish your nose was more symmetrical or smaller in size? Is breathing through your nose difficult? You may feel self-conscious because of the look of your nose. You might wonder if you will ever recover from feeling stuffy and congested.
In 2018, over 200,000 men and women in the United States found the solution to their complaints about their nose through rhinoplasty.[1] This surgery can correct deformities or make subtle aesthetic changes for cosmetic purposes and it can also improve breathing.
Southern Surgical Arts is the home base for several of the South's most knowledgeable and skilled board-certified plastic surgeons. The team at Southern Surgical Arts is able to help you achieve your personal aesthetic goals when it comes to bringing balance to your face and helping you breathe easier. If you're curious about rhinoplasty, reach out to Southern Surgical Arts and schedule a consultation. You can also connect with our Chattanooga, Tennessee office by calling (423) 266-3331.
What Is Rhinoplasty?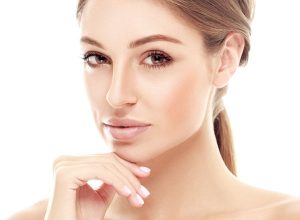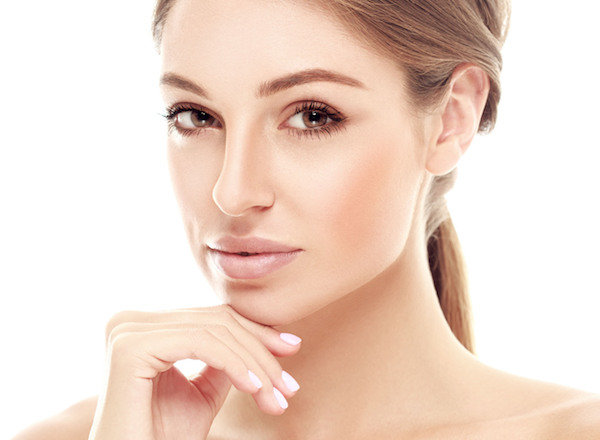 Rhinoplasty, commonly referred to as a nose job, is a surgical procedure to improve the look and/or function of your nose. During rhinoplasty, your surgeon will reshape your nose according to your designated specifications. By taking your other facial features into consideration, your nose will be shaped in such a way that it is more symmetrical, straighter, and/or smaller to better complement your face. Breathing functionality can be enhanced with rhinoplasty by repositioning the inner structures of your nose.
Before and After Photos
Benefits
Rhinoplasty is functionally and conceptually a very complex procedure, and the specifics of surgery will depend largely on a patient's needs and preferences. Through the steady hand of a skilled plastic surgeon, a patient can benefit from the following results of rhinoplasty:
Enhanced confidence
Natural-looking, long-lasting results
Elimination of bumps or asymmetries
Lowering or raising of the nasal bridge
Turning up, turning down, or reducing the tip of the nose
Improved airways through altering the internal nasal structure
If you are ready to experience the benefits of nose surgery in Chattanooga, contact Southern Surgical Arts today at (423) 266-3331 to schedule a consultation.
Qualified Candidates
Rhinoplasty is one of the most popular cosmetic surgical procedures in the United States because of its wide-ranging benefits and the balance it can bring to your face.
If you are an eligible candidate for nose surgery, call Southern Surgical Arts at (423) 266-3331 for a consultation with one of our highly skilled surgeons.
If you are unhappy with the nose you were born with, are dissatisfied with how your nose has changed over time, or have experienced damage to your nose from an injury, you may be a good candidate for rhinoplasty. Like many other types of plastic surgery, rhinoplasty can restore balance to the face and bring you increased self-esteem and happiness.
One of the most important elements in what makes a good candidate is expectations. The optimal candidate for rhinoplasty is optimistic about how rhinoplasty can improve their quality of life, but also has realistic expectations of the procedure. Ideally, rhinoplasty patients are past the growth period that usually occurs around ages 14-16. In the case of damage or injury done to the nose, younger patients may be considered in order to repair the function of the nose.
Your Consultation with Southern Surgical Arts
During your consultation, you will have the unique opportunity to discuss your aesthetic goals and expectations with one of our board-certified plastic surgeons. They will describe the procedure to you in detail, being sure to answer any questions you may have. You will be asked to share your medical history with your doctor. From there, they will perform a physical examination of your nose. This thorough assessment will help the doctor determine your candidacy for rhinoplasty.
If rhinoplasty is an ideal solution for you, your surgeon will create a customized treatment plan which will outline the surgical approach that best meets your needs and addresses your concerns.
Ready to learn more about rhinoplasty? Contact our office to book your appointment. One of our knowledgeable staff members will be glad to help you schedule your informative consultation.
Our doctors service out of town patients as well! If you are not in the Chattanooga area but would love to take a trip to undergo rhinoplasty with Southern Surgical Arts, contact us at (423) 266-3331 to learn more.
Preparation
To help you prepare for your surgery, your SSA surgeon will provide you with specific instructions during your consultation and pre-operative appointment. They have your best interest at heart, so it is important that you follow all of their instructions closely.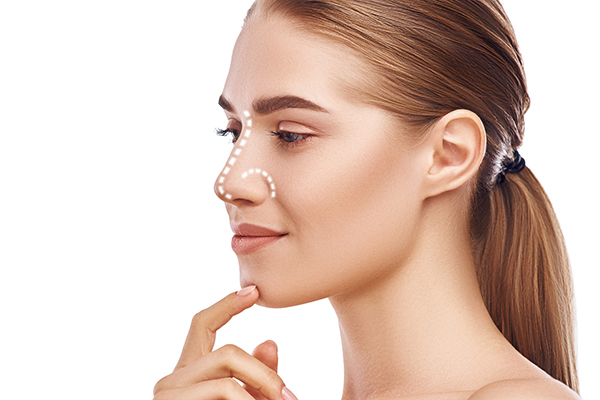 Generally, patients are directed to stop smoking as soon as possible before their rhinoplasty. This is not only to promote your general wellness but to also ensure a safe surgery. You should also stop taking any medicines that thin your blood. These include aspirin, ibuprofen, herbal supplements, and prescription blood-thinning medications. Your doctor will advise you during your consultation on how best to continue a safe medication regimen.
In addition to this, you will need to appoint an adult friend or family member to drive you home after your procedure and stay with you for 24 hours. Any medications prescribed by your surgeon should be filled and picked up prior to your surgery date so you have them on hand when needed.
Following these directions, along with any others specific to your case, will help you have a smooth and successful recovery.
What Happens During the Procedure
On the day of your rhinoplasty, you will meet with your Southern Surgical Arts team to review your treatment plan. Being nervous at this point is completely normal. Your doctor will address your questions and concerns to help calm you and reduce any nervousness you may be experiencing. The doctor will mark your nose with a surgical marker. This will help highlight incision sites, anatomical landmarks, and areas of focus.
Once you are in the operating room, you will be given the appropriate anesthesia to keep you comfortable during the procedure. Your surgeon will follow his precise markings to create the incisions. The surgeon will make the necessary adjustments to your nose, following your tailored treatment plan. He will take into consideration your goals, your anatomy, and the functionality of your nose as the surgical changes are being made.
Closed (Internal) Rhinoplasty
During a closed rhinoplasty procedure, your doctor will make an incision inside the nostrils where they will be concealed within the natural contours of the nose. This approach works well when minor adjustments need to be made to the nose.
Open (External) Rhinoplasty
Open rhinoplasty is ideal when more substantial enhancements are needed. The incision is made on the underside of the nose in the tissue that separates the nostrils, called the columella. From there, the skin is gently lifted back, allowing for visualization and more direct access of the nasal structure.
Septoplasty
A septoplasty is the surgical reshaping of a deviated septum. This procedure helps to improve the function of the nose, allowing for better breathing. During a septoplasty, the bone and cartilage are trimmed, replaced, or repositioned. This surgery can be performed during a rhinoplasty, if necessary.
Recovery & Results
Following your rhinoplasty, your nose will be covered with bandages and well-supported by splints. You may experience some discomfort and the area around your eyes may show signs of bruising for a few weeks, post-op. You will need to sleep with your head elevated to minimize bleeding and swelling. You will not be able to blow your nose or engage in strenuous activity for several weeks.
Ready to experience the quality care and exceptional results provided by Southern Surgical Arts? Fill out our short form today to schedule your private rhinoplasty consultation.
Once you fully recover from surgery, you may feel more confident in your appearance and your breathing will be clearer! Southern Surgical Arts' surgeons are aesthetic professionals who understand the artistry necessary to achieve amazing results. The subtle adjustments they make to your nose can dramatically change how you feel.
A narrow bridge, smaller tip, reduced nostrils, a smoother profile, and other changes can help you achieve the nose of your dreams! While perfection can be an unrealistic expectation, the Southern Surgical Arts surgeons definitely know how to get close to the ideal. Take a look at what past patients have said about the undeniable care, skill, and expertise provided by our great professionals by reading our rave reviews!
If you need help or have questions about your post-operative instructions, feel free to contact our office at (423) 266-3331. We are here to help you through every step of the process!
Complementary Procedures
During your consultation or even after your rhinoplasty, you and/or your surgeon may realize that the reshaping of your nose may warrant additional procedures to better balance your face. Your doctor is able to perform lip augmentation, a facelift, or a brow lift in addition to your rhinoplasty. The relative proportions of your nose and chin relate to how attractive you appear in profile. A chin augmentation can help refine your appearance. Whatever your situation may be, it is important to seek counsel from a Chattanooga cosmetic surgeon who is board-certified.
How Much Does Rhinoplasty Cost in Chattanooga?
Nose surgery is a customized procedure. While there are some standard costs associated with surgery, the final price will vary between patients. We do not want your aesthetic goals to be out of reach because of cost. This is why Southern Surgical Arts has partnered with CareCredit and Alphaeon to offer financing options to patients who qualify. We also run offers regularly, so be sure to visit our specials page often so you do not miss out!
The only way to receive an accurate quote for your rhinoplasty is to attend a consultation with one of our plastic surgeons. Give us a call today at (423) 266-3331 to schedule an appointment.
FAQ
Is a nose job permanent?
The results of your rhinoplasty are long-lasting! While your nose will continue to settle during the year following surgery, you can expect the size and shape of your nose to remain consistent with the results of surgery. Barring any significant weight gain or trauma to your nose, you can enjoy your great results for years to come!
Will nose surgery change how I look?
Undergoing a rhinoplasty with a board-certified plastic surgeon should not drastically change your appearance. An appropriately trained and experienced surgeon will be able to make subtle enhancements to bring balance and symmetry to your facial features without changing the essence of your appearance. The doctors at Southern Surgical Arts pride themselves on providing patients with natural-looking rhinoplasty results.
Additional Resources
American Society of Plastic Surgeons. (2020). Rhinoplasty: Nose Surgery. Retrieved from https://www.plasticsurgery.org/cosmetic-procedures/rhinoplasty
Shaye, D. A. (2019). Thinking about rhinoplasty? Harvard Health Publishing: Harvard Medical School. Retrieved from https://www.health.harvard.edu/blog/thinking-about-rhinoplasty-2019030616112