Sexual Health
Conveniently located to serve the areas of Calhoun, GA, Chattanooga, TN, Ooltewah, TN, Franklin, TN and Blueridge, GA
The predominant male hormone testosterone is the key regulator of a man's libido (sex drive), sperm count and even emotional balance. Too little testosterone can be a sign of androgen deficiency, triggering what is sometimes referred to as andropause or "male" menopause.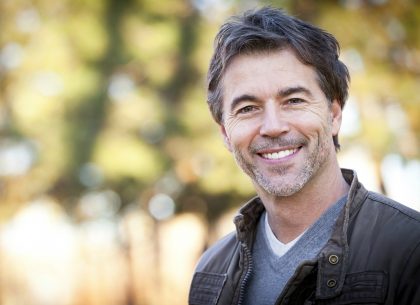 When estrogen production levels lessen in women they experience the effects of menopause – hot flashes, mood swings, weight gain, and other symptoms. Eventually, estrogen production ceases and they can no longer become pregnant. Men, however, produce testosterone throughout their lives, but in lower amounts each year after the age of 30. Some symptoms of andropause and menopause are similar: sleep disruptions, weight fluctuations, fatigue, mood changes, low libido and difficulty reaching orgasm.
Men can also encounter erectile dysfunction, which significantly diminishes their sexual health and sense of well-being, too. Experienced by many, erectile dysfunction pertains to the inability to have or sustain an erection as well as issues related to ejaculation – either premature or delayed ejaculation or lack of an orgasm upon ejaculation.
At SSA, are here to help you get back to feeling like yourself. If you would like to learn more about our discreet, comprehensive sexual health treatment options, we invite you to schedule an informative consultation at Southern Surgical Arts today.
What Affects Men's Sexual Health?
Hormonal imbalance from testosterone decline can cause depression (a greater risk for men later in life), fatigue due to sleep apnea (where reduced oxygen intake affects sleep quality) and anxiety from stress at work, in personal relationships, or due to chronic health or other problems – all of which have an impact on male performance. Often medications taken by mature men for conditions like ulcers, hair loss, incontinence, depression or kidney, liver and heart problems, are linked to erectile dysfunction.
Blood pressure medications are the most common drugs associated with causing erectile dysfunction, and because ED is a result of insufficient blood flow from the heart to the penis, it can be an early indicator of cardiovascular issues.
Many of these symptoms affect a man's ability to enjoy a healthy and satisfying sex life.
At SSA, we can help you determine why your sexual health is compromised and what you can do to get back on course. Our certified professionals will develop a customized, comprehensive solution including hormonal optimization, nutritional supplements and fitness, dietary and lifestyle changes to revive and restore your sexual health and well-being.