Arm Lift
Conveniently located to serve the areas of Calhoun, GA, Chattanooga, TN, Ooltewah, TN, Franklin, TN and Blueridge, GA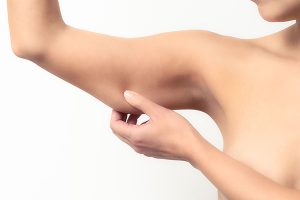 After achieving a weight loss goal, or sometimes through the course of aging, it is not uncommon to be left with loose skin and stubborn pockets of fat in the upper arm area. Most affected patients would avoid wearing sleeveless shirts and may have trouble wearing shirts with fitted sleeves. They may also avoid recreational activities that would involve movement where the appearance of their arms would be visible.
The incredible, board-certified doctors at Southern Surgical Arts (SSA) can help you get rid of the excess bulk, and slim your arms to smaller proportions. Dr. Chad Deal, Dr. Vincent Gardner and Dr. Michael Kluska are able to provide you with not only the comfort you seek, but also artistic results that may leave you feeling more confident! 

What Is An Arm Lift?
An arm lift, or brachioplasty, is a cosmetic surgery procedure that involves removing loose, sagging skin, and commonly, also liposuction to remove any excess fat deposits from the upper arm. The arms are contoured to the patient's individual specifications by tightening the tissue to reveal toned, slim arms. The patient will be able to resume normal activity without any restrictions in their movement or clothing.
Before and After Photos
Benefits
Southern Surgical Arts' arm lift patients boast about the benefits they have been able to experience after the procedure! Having slimmer arms may only be the beginning of the list of amazing benefits for this transformative procedure. If you decide to undergo brachioplasty, gone can be the days you hide your arms in long sleeved shirts and jackets. Leave the sleeves behind and feel more confident in showcasing your arms!
Brachioplasty benefits
Enhanced confidence
Thinner, toned arms
Increased physical comfort
Better fitting clothes
More muscle visualization
If you are ready to experience the benefits of an arm lift for yourself, contact Southern Surgical Arts today to schedule a consultation with one of our talented cosmetic surgeons.
Arm Lift Candidates
Women and men at or near ideal body weight
Individuals who have achieved significant weight loss
Age 18 to 75
Non-smokers
Generally in good health
Desires aesthetic enhancement to remove loose skin in upper arms
Are you a candidate for brachioplasty? Call SSA at (423) 266-3331 to schedule your consultation today.
Your Personal Consultation
During a private consultation with one of our knowledgeable and skilled surgeons, you will have the opportunity to discuss your goals and expectations of arm lift surgery. Your doctor will inquire about your health and your medical history. He will explain the brachioplasty procedure to you, being sure to answer all of your questions. From there, the doctor will perform a physical examination of your arms. After this in-depth assessment, the doctor will determine your candidacy for brachioplasty. The surgeon will work with you to create a treatment plan customized to your needs, desires, and anatomy.
Your consultation is your opportunity to gain additional insight about brachioplasty and all that is involved. The doctors and staff at Southern Surgical Arts want you to make an informed decision about your care and be comfortable in your choice. They will ALL be more than willing to help you understand everything involved when choosing SSA for any cosmetic enhancement.
Preparation
To prepare for an arm lift, you will be directed to keep your health in tip-top shape. Generally, you will need to remain within 30 pounds of your ideal weight. You will also be required to stop smoking as soon as possible before your procedure. Your SSA surgeon will inform you of how to adjust your medication regimen if it includes any blood-thinning medicines. These include aspirin, ibuprofen, herbal supplements, and any prescription medications that thin your blood. Lastly, you will need to appoint a trusted adult to drive you home after surgery and stay with you for at least 24 hours.
We want to ensure you have a safe surgery and smooth recovery.
Your doctor will inform you of all instructions specific to your case during your consultation and pre-operative appointment. If you have any questions on how to prepare for your arm lift, do not hesitate to reach out to one of our offices.
Brachioplasty Procedure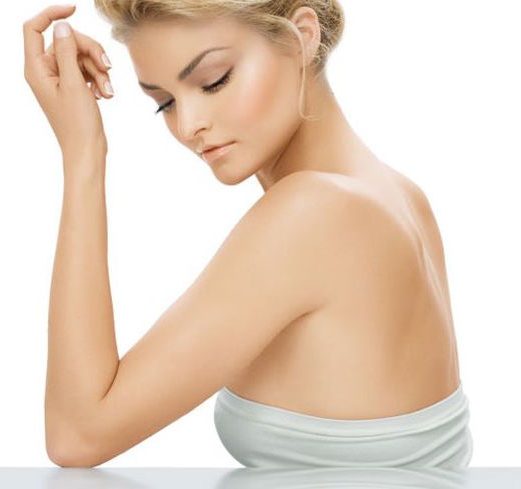 On the day of your brachioplasty, you will meet with your surgeon to review your treatment plan. The doctor will mark your arms with a marker, indicating the incision and areas of focus. Once you are in the operating room, you will be administered an anesthetic to make sure you remain comfortable throughout the procedure. Depending on your treatment plan, your surgeon may begin the brachioplasty with liposuction of the upper arm. To do so, he will make a small incision to insert the liposuction cannula. The cannula will distribute tumescent fluid within the area. This fluid contains a mixture of a local anesthetic to further numb the area, epinephrine to reduce bruising and bleeding, and sterile saline solution.
Your surgeon will use the cannula to break up the fat under the skin of your arms and remove it with gentle suction. Once your arms are sculpted, the doctor will make an incision on the underside of your arm, of varying lengths, from the armpit towards the elbow. Excess skin and fat will be removed and the remaining tissue will be pulled taut around your arm. Your doctor will close the incision using sutures.
Recovery
Immediately following your surgery, you will be taken into a recovery room for monitoring until you are ready to go home. You will have compression garments around your arms to help minimize swelling and help your arms conform to their new contours. You should avoid raising your arms above your shoulders for about 4 weeks. Strenuous activity can be resumed after 6 weeks, post-op. Be sure to follow all of your doctor's directions for post-op care, including attending all follow-up appointments.
Results
The results of your arm lift will be immediately noticeable! Your arms will be thinner and the "bat wings" will be gone! You may feel more comfortable in your clothes and jackets may be easier to wear. Your hard work to tone and define the muscles in your arms will no longer be for naught. Your slimmer arms may also be more proportionate to the rest of your body. This change can help boost your confidence and comfort within your body.
Complementary Procedures
The results of an arm lift can be taken to the next level through the addition of liposuction. Liposuction removes excess fat from under the skin through the use of vacuum suction. Your Southern Surgical Arts doctor will expertly shape and contour your arms before removing excess tissue. The "bat wings" and the bulges will be smoothed and removed with brachioplasty combined with liposuction.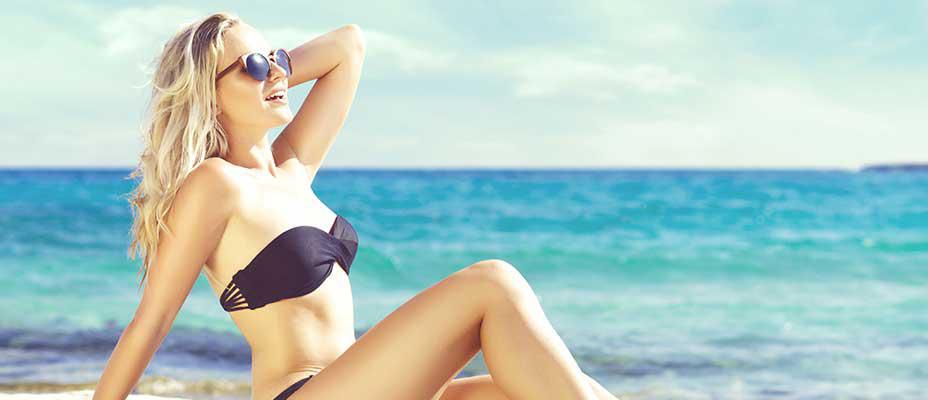 If you have lost significant weight, celebrating your achievement does not need to come with the damper of sagging skin. If you struggle with loose skin in various areas of your body, consider a body lift from Southern Surgical Arts! A body lift can remove the excess tissue from the midsection, back, and/or thighs.
Alternative Procedure
If your doctor does not believe an arm lift is right for you, they may recommend non-surgical skin tightening and fat reduction with Exilis. Exilis works by emitting radiofrequency waves deep into the skin. The energy can help to reduce the fat cells under the skin while promoting collagen production to tighten the skin from within. If you have mild skin laxity in your upper arms, Exilis may be right for you.
Call Southern Surgical Arts today to learn more about brachioplasty and our other offerings to help you look and feel your best! If you are curious about our approach to cosmetic surgery, be sure to spend some time on the SSA blog!
How Much Does Arm Lift Cost in Tennessee and Georgia?
The estimated cost of an arm lift at Southern Surgical Arts begins at $6,500. Your actual cost will depend on the details of your procedure, determined by your physical condition. This price includes the surgeon's fee, anesthesia costs, facility fees, supplies, and all routine follow-up visits. The only way to receive a quote specific to your needs is to attend a private consultation with one of our surgeons.
We do not want your brachioplasty to be out of reach because of cost. This is why SSA offers financing from our partners, for patients who qualify. Be sure to check our Specials page often for additional ways to make your arm lift with Southern Surgical Arts a reality. Reach out to us to learn more about our payment and financing options.
FAQ
Will I have any scars after an arm lift?
In many cosmetic surgery procedures, the surgeon can work from a hidden entry point and completely conceal the scar. Because the goal with an arm lift is to remove excess skin in an area that is completely exposed, scarring is unavoidable. For most patients, this is an acceptable consequence for getting rid of the excess skin.
How long does an arm lift last?
The results of a brachioplasty are long-lasting! Barring any significant fluctuations in your weight, you can expect your arms to remain slim and trim for years to come. With that said, it is important to maintain a stable weight after your arm lift to maximize the longevity of your results. 
Additional Resources
American Society of Plastic Surgeons. (2020). Arm Lift: Brachioplasty. Retrieved from https://www.plasticsurgery.org/cosmetic-procedures/arm-lift
Cleveland Clinic. (2017). Thinking About Arm Lift Surgery? Facts You Should Know. Retrieved from https://health.clevelandclinic.org/thinking-arm-lift-surgery-facts-know/