Skin Tightening & Fat Reduction for the Face and Neck
Conveniently located to serve the areas of Calhoun, GA, Chattanooga, TN, Ooltewah, TN, Franklin, TN and Blueridge, GA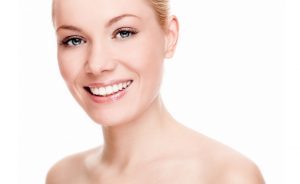 Would you like to get rid of that double chin? Are saggy jowls making you look older than you feel? Not quite ready for a full facelift? You are in luck. At Southern Surgical Arts, we offer two technologies to reduce fat and tighten skin, leaving your face and neck looking youthful and beautiful.
INFINI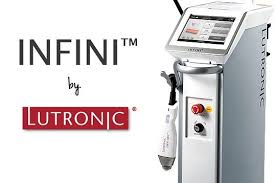 Recently cleared by the FDA for facial treatment, the radiofrequency microneedling INFINI device from Lutronic administers heat at variable depths and energy levels below the skin's surface to promote collagen growth. Available for all skin types, INFINI reduces wrinkles and acne scars, smooths inconsistent textures, and tightens the skin for all skin types restoring your smooth, youthful face with minimal downtime.
Ultherapy
The FDA approved non-invasive device, Ultherapy, uses ultrasound technology to treat deep layers of skin tissue to liquefy fat and stimulate collagen. This technology can be used to reduce fat and tighten skin on any part of the face, resulting in a clinically significant lift above the eyes, on the neck, under the chin, and on the décolletage. One ultherapy treatment lasts 30-90 minutes, depending upon the area treated. Only one treatment is needed and there is no downtime afterward.
Celebrities like Courteney Cox and Christie Brinkley love their results with Ultherapy!
While this procedure will not produce the same results as a facelift, it will provide a fresher, youthful appearance of your face, neck, and décolletage. Patients with certain medical conditions, who are pregnant, or breastfeeding, or have a metal implant may not be suitable candidates<.
Who is a Good Candidate?
Women and Men
Ages 18 to 65 (or older if you are healthy)
Non-smokers
Generally in good health
Desires cosmetic improvement in facial features
How Much Does it Cost?
At Southern Surgical Arts, we desire to help meet your goals and will help you in your decision process. Your total cost with Southern Surgical Arts will include the surgeon's fee, anesthesia costs and the facility fee for the operating room, and any follow-up visits that may be needed.
Recent Before & After Photos
To view more before and after photos, please visit our gallery.