Cosmetic Facelift
Conveniently located to serve the areas of Calhoun, GA, Chattanooga, TN, Ooltewah, TN, Franklin, TN and Blueridge, GA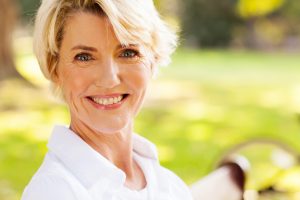 A cosmetic facelift is a procedure that restores a more youthful appearance to the face. Facelifts can tighten the skin, remove excess fat deposits, and harmonize your facial features.
Magnify Your Natural Beauty
Our facial skin loses elasticity due to sun exposure, gravity, stress, and age. The face is the most vulnerable to the effects of aging than our other body parts. Wrinkles near your eyes, mouth, brows, and sagging skin of the neck and jowls can affect how you feel about yourself.
Enhancing your natural facial beauty and creating a youthful appearance should be the main goals of any facelift surgeon. The physical effects of aging can begin eroding your perky profile. Facelifts reestablish your natural beauty by reversing some of the effects of aging.
Southern Surgical Arts restores your natural beauty by employing a variety of cosmetic techniques custom-tailored to your unique needs. The expert anatomists at Southern Surgical Arts (SSA) can recontour your features to achieve the results you crave.
When visiting with the experienced surgeons at SSA, you can expect natural-looking results and a dedication to the highest standards of patient safety. Connect with Southern Surgical Arts to learn more by calling (423) 266-3331 or by contacting us online.
About Cosmetic Facelifts in Tennessee and Georgia
Traditionally known as a rhytidectomy, a cosmetic facelift is an aesthetic surgical procedure that removes or reduces undesirable features. Facelifts emphasize other beautiful features to give you a fuller, more youthful look. For successful facelifts, the surgeon must understand the face as a dynamic, 3-dimensional entity. The best results occur when the operating surgeon possesses both an encyclopedic understanding of facial anatomy and a trained aesthetic eye that understands the subtle and psychological factors that contribute to a beautiful appearance.[1] There is tremendous variation in tissue morphology between individuals. You want to entrust your most important features to verified experts that have a track record of proven success. 
Before and After Photos
Benefits
At Southern Surgical Arts, our cosmetic facelift combines several procedures to:
Eliminate excess skin in your neck and jowl area
Restore volume to your cheeks
Lift your brow and eye area to reduce wrinkling and hollow-looking eyes
Restore elasticity, reduce scars and blemishes of your facial skin
Reduce wrinkles in your lower jaw and neck to restore a visible jawline
The well-hidden scars are minimal and the recovery is about 14-21 days.
Our skilled and experienced surgeons can restore the youthful appearance you enjoyed 10-15 years ago!
Who Is a Good Candidate?
Women and Men
Ages 18 to 65 (or older if you are healthy)
Non-smokers
Generally in good health
Desires cosmetic improvement in facial features
Your Personal Consultation
Southern Surgical Arts focus on helping patients improve their quality of life. During your personal consultation, your surgeon will review your medical history and discuss your goals and expectations. Our surgeons are affable and great listeners. Only by listening to your goals can we gain an understanding of what motivates you and what your aesthetic aspirations might be. By getting to know you first, we can best devise our strategic plan for your cosmetic procedures.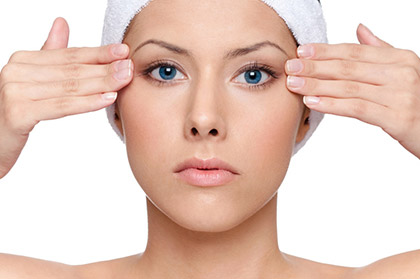 We have several surgeons from which you can select for your facelift procedure. All of our surgeons have received world-class training, have a compassionate demeanor, and a patient-centered approach to cosmetic surgery.
Dr. Chad Deal has performed over 4,800 cosmetic surgery procedures. He is triple-board certified, including by the American Board of Facial Cosmetic Surgery. For two years in a row (2016 and 2017), he won the Best Cosmetic Surgeon in Chattanooga award. You can browse through before-and-after photos and keep up to date on his accomplishments by following DrHiDef on Instagram. 
Dr. Justin Gushing, also triple board-certified including certification from the American Board of Facial Cosmetic Surgery, has served as a volunteer surgeon in Guatemala and as a field surgeon for the U.S. Army National Guard. He has earned the Body Contouring Surgeon of Excellence award from the Surgical Review Corporation. Follow Dr. Gushing's Instagram feed for updates and pictures of his patients.
Dr. Michael Kluska is triple board-certified in Cosmetic, Plastic/Reconstructive, and General surgery. He served as President of the American Academy of Cosmetic Surgery in 2017. With an undergraduate degree in art, Dr. Kluska focuses on combining advanced surgical techniques with an artistic vision of beauty. A father of 4, he possesses both compassion and patience.
Our team of highly qualified support staff includes certified nurses, surgical assistants, and a licensed aesthetician. All of the Southern Surgical Arts staff works to help you achieve your cosmetic goals in the safest way possible. Contact Southern Surgical Arts and book an appointment online or call our Chattanooga office at (423) 266-3331.
Preparation
During your consultation, you'll receive a thorough medical examination. If you are taking medication, your surgeon may recommend adjusting or pausing that medication if it might interfere with your surgery. You should stop smoking when you decide to undergo a cosmetic facelift. A facelift is an involved procedure and smoking adds risk to any procedure, even minimally invasive ones. You want to avoid that risk.
What to Expect During a Facelift
All facelifts follow a basic outline. Your surgeon at SSA adjusts that outline for each individual since no two patients are alike. 
Anesthesia – you will be given the appropriate anesthesia and made to feel comfortable for your procedure.
Incisions – your surgeon will make the incisions in the best strategic location for your particular procedure. Different types of facelifts may require slightly different placements of the incisions but usually, they occur along your hairline and around your ear lobe where they can be skillfully hidden.
Facelift – your facelift may include removal of fat deposits, facial fat transfer, redraping of the skin, and sculpting and repositioning other facial tissue to achieve the results you desire. We can conduct both profound and subtle recontouring of facial features as per patient needs.
Suturing – after the facelift is performed we will close your incisions using dissolvable sutures or skin glue.
Enjoy- after your recovery period you can fully enjoy the benefits of your rejuvenated facial features.
Recovery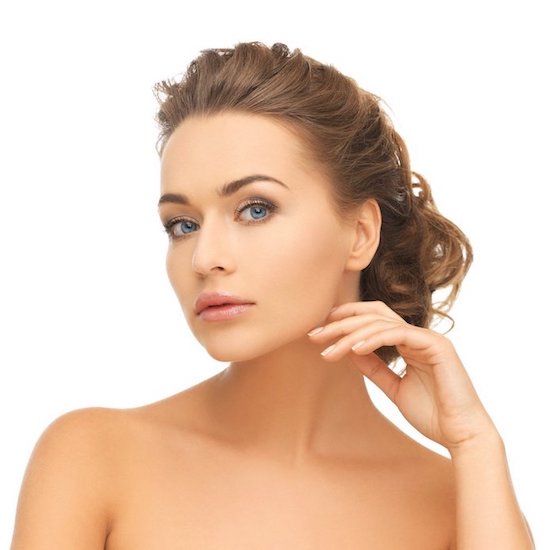 Your recovery from a cosmetic facelift will occur in phases. The minor bruising and swelling should subside within a few days after your procedure. Any discomfort you feel can be remedied with over-the-counter medication such as Tylenol. If you experience any greater discomfort, make sure to contact Southern Surgical Arts. After 2 weeks, you'll be able to resume most of your usual daily routine. Make sure to attend your follow-up appointment with SSA to ensure your recovery continues to progress well. After about 4 weeks, you can again participate in strenuous activity and exercise. Just make sure to check-in with SSA so we can monitor your recovery and protect your results. Your surgeon will provide you with his cell phone number so you can call at any time with any questions you might have. 
Results
Cosmetic facelifts can lead to results that increase your quality of life and boost your self-esteem. Facelifts allow you to revitalize your spirits in addition to your appearance. These days, a facelift is a safe procedure that restores a noticeably youthful, vibrant appearance. Facelifts result in very high levels of patient satisfaction.[2][3] To glimpse the quality of patient service we provide, look over our patient reviews. We can also put you in touch with previous facelift patients if you have any specific questions.
Alternate Procedures
There are other options for facelifts including the RevaLift, a less extensive facelift for the cheeks, jaw, and neck, and the laser facelift, a non-invasive laser option with a 4-5 day recovery.
How Much Do Cosmetic Facelifts Cost in Chattanooga?
Candidates will receive a private consultation to discuss treatment options and pricing.
Depending on the recommendations from our surgeons to meet your desired goals, costs can vary. The price of a cosmetic facelift begins at $9,000, a RevaLift begins at $7,000 and a Laser Face Lift begins at $5,000. Other face-improvement procedures can range from $500 up to $15,000. All quotes provided will include the surgeon's fee, anesthesia costs, and the facility fee for the operating room and all other supplies and implants when indicated. Our total price also includes all routine follow-up visits following your procedure.
You can also purchase a spa membership at SSA. Spa memberships cost just $199/year. With membership, you receive a complimentary chemical peel or laser treatment once per year, a free upgrade once per month on select treatments ($50 value), discounts on products and services and access to our referral program for family and friends.
FAQ
How long do the results of a facelift last?
Most patients enjoy the benefits of facelifts for 10 years or more. No procedure can stop your body from aging, but facelifts offer long-lasting results. 
What's the best age for a facelift?
It's impossible to give a definitive answer to what age is best for a facelift because everyone's face is different, and people show the signs of aging at a wide range of ages. It's a popular procedure for patients in their 40s but patients as young as their 30s and as old as their 60s have seen remarkable improvements with facelifts. The only way to determine if a facelift is right for you at your age is to have a thorough personal consultation.
References
Ahmed M Hashem, Rafael A Couto, Eliana F R Duraes, Çagri Çakmakoğlu, Marco Swanson, Chris Surek, James E Zins. (2020). Facelift Part I: History, Anatomy, and Clinical Assessment, Aesthetic Surgery Journal, Volume 40, Issue 1, January 2020, Pages 1–18. https://doi.org/10.1093/asj/sjy326
Swanson E. (2011). Outcome analysis in 93 facial rejuvenation patients treated with a deep-plane face lift. Plast Reconstr Surg. 127(2):823-834. doi:10.1097/PRS.0b013e3181fed81f
Friel MT, Shaw RE, Trovato MJ, Owsley JQ. (2010). The measure of face-lift patient satisfaction: the Owsley Facelift Satisfaction Survey with a long-term follow-up study. Plast Reconstr Surg. 126(1):245-257. doi:10.1097/PRS.0b013e3181dbc2f0