Cosmetic Facelift
Conveniently located to serve the areas of Calhoun, GA, Chattanooga, TN and Ooltewah, TN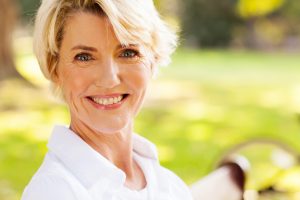 Enhancing your natural facial beauty and creating a youthful appearance should be the main goal of any facelift surgeon. The physical effects of aging can take away some of that natural beauty and youthfulness.
More vulnerable to the effects of aging than our other body parts, our facial skin loses elasticity due to sun exposure, gravity, stress, and age. Wrinkles near your eyes, mouth, brows and sagging skin of the neck and jowls can affect how you feel about yourself.
About the Cosmetic Face Lift
Traditionally known as a rhytidectomy, a cosmetic facelift is a cosmetic surgical procedure that removes or reduces undesirable features, and emphasizes other beautiful features to give you a fuller, more youthful look.
At Southern Surgical Arts, our cosmetic facelift combines several procedures to:
Eliminate excess skin in your neck and jowl area
Restore volume to your cheeks
Lift your brow and eye area to reduce wrinkling and hollow-looking eyes
Restore elasticity, reduce scars and blemishes of your facial skin
Reduce wrinkles in your lower jaw and neck to restore a visible jawline
The well-hidden scars are minimal and the recovery is about 14-21 days.
Our skilled and experienced surgeons can restore the youthful appearance you enjoyed 10-15 years ago!
Alternate Procedures
There are other options for facelifts including the RevaLift, a less extensive facelift for the cheeks, jaw, and neck and the Laser facelift, a non-invasive laser option with a 4-5 day recovery.
Before & After Photos
Who is a Good Candidate?
Women and Men
Ages 18 to 65 (or older if you are healthy)
Non-smokers
Generally in good health
Desires cosmetic improvement in facial features
How Much Does it Cost?
Candidates will receive a private consultation to discuss treatment options and pricing.
Depending on the recommendations from our surgeons to meet your desired goals, costs can vary. The price of a cosmetic facelift begins at $9,000, a RevaLift begins at $7,000 and a Laser Face Lift begins at $5,000. Other face-improvement procedures can range from $500 up to $15,000. All quotes provided will include the surgeon's fee, anesthesia costs and the facility fee for the operating room and all other supplies and implants when indicated. Our total price also includes all routine follow-up visits following your procedure.