Acne
Conveniently located to serve the areas of Calhoun, GA, Chattanooga, TN, Ooltewah, TN, Franklin, TN and Blueridge, GA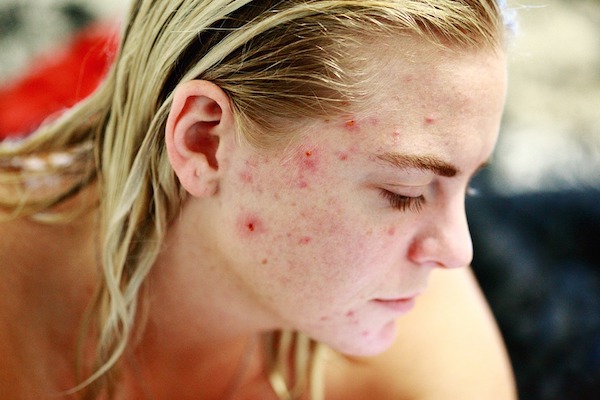 Acne can be treated with a variety of procedures. At Southern Surgical Arts, we treat acne with different types of chemical peels, blue light therapy, facial extractions and at-home skincare. Our licensed aestheticians can customize your treatment for optimal results.
Jessner Chemical Peel
The Jessner Chemical Peel is designed specifically for sun damaged, wrinkled, blemished, acne scarred or blotchy skin. It is made from salicylic acid, lactic acid, and resorcinol. This peel may be reapplied at 6-week intervals. The downtime for a Jessner peel is approximately one week.
Benefits of the TCA peel include skin tightening, decreased appearance of fine lines and wrinkles and superficial pigment lesions with shorter recovery (three to four days) than laser resurfacing. May be repeated in 12 weeks.
Forever Clear BBL Acne Treatment
At Southern Surgical Arts, we employ the Forever Clear BBL acne treatment, one of the world's most powerful Intense Pulsed Light systems designed to address acne and achieve clear, healthy skin. Forever Clear BBL features state-of-the-art broad-band and infrared light energy delivery systems that use Blue, Yellow and Infra-Red light. This multi-action process not only destroys bacteria that causes acne, it also stimulates fresh skin cell production and helps heal your skin.
Phase 1: Blue BBL light reaches deep down into pores to kill acne-causing bacteria.
Phase 2: Yellow BBL treats redness caused by acne and reduces inflammation for healthier-appearing skin.
Phase 3: (optional): Infra-Red light pulsed in rapid succession kicks the body's healing response into high gear for lasting, beautiful skin.
The Forever Clear BBL system offers versatility and customization to address a complete range of skin care needs.
Blue Light Therapy
Blue light kills acne bacteria. When blue light strikes acne bacteria cells it sets off a chemical reaction that causes the bacteria to self-destruct. Blue light is an effective acne treatment, but it's not a cure. Our laser technology provides the most advanced blue light therapy for optimal results.