Acne
Conveniently located to serve the areas of Calhoun, GA, Chattanooga, TN and Ooltewah, TN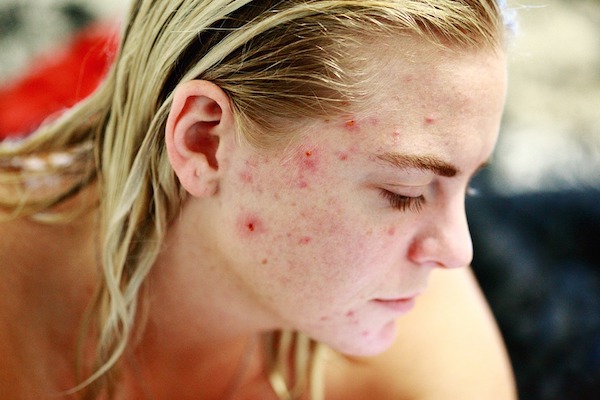 Acne can be treated with a variety of procedures. At Southern Surgical Arts, we treat acne with different types of chemical peels, blue light therapy, facial extractions and at-home skincare. Our licensed aestheticians can customize your treatment for optimal results.
Glycolic and Salicylic Peels
A chemical peel, also called chem exfoliation is one of the least invasive, superficial skin peels to improve the appearance of your skin.
The peels at Southern Surgical Arts are prescription-grade to remove the outer layers of dead skin cells to reveal fresher, healthier and softer skin. In as little as one week, you will notice smoother skin texture and tone, diminished fine lines and wrinkles, reduction in brown spots, control of excess oil, reduction in blemishes and restored vitality The aestheticians at Southern Surgical Arts will evaluate your needs during a consultation and come up with the best treatment path to meet your needs. Most people need four to six treatments to see optimal results.
Jessner Chemical Peel
The Jessner Chemical Peel is designed specifically for sun damaged, wrinkled, blemished, acne scarred or blotchy skin. It is made from salicylic acid, lactic acid, and resorcinol. This peel may be reapplied at 6-week intervals. The downtime for a Jessner peel is approximately one week.
TCA Chemical Peel
This peel uses several strengths of trichloroacetic acid (TCA) based on your individual skin type. The TCA peel effectively removes the surface layers of aged and sun-damaged skin.
Benefits of the TCA peel include skin tightening, decreased appearance of fine lines and wrinkles and superficial pigment lesions with shorter recovery (three to four days) than laser resurfacing. May be repeated in 12 weeks.
Renaissance 2 Peel
The medium depth peel from Neova® uses lactic, salicylic & resorcinol acid for all skin types. It helps with sun damage, fine lines and wrinkles, discoloration, and acne. It also improves tone and texture.
The Renaissance 2 Peel shows fast results and has virtually no downtime with the benefits of light skin resurfacing and DNA repair.
Forever Clear BBL Acne Treatment
At Southern Surgical Arts, we employ the Forever Clear BBL acne treatment, one of the world's most powerful Intense Pulsed Light systems designed to address acne and achieve clear, healthy skin. Forever Clear BBL features state-of-the-art broad-band and infrared light energy delivery systems that use Blue, Yellow and Infra-Red light. This multi-action process not only destroys bacteria that causes acne, it also stimulates fresh skin cell production and helps heal your skin.
Phase 1: Blue BBL light reaches deep down into pores to kill acne-causing bacteria.
Phase 2: Yellow BBL treats redness caused by acne and reduces inflammation for healthier-appearing skin.
Phase 3: (optional): Infra-Red light pulsed in rapid succession kicks the body's healing response into high gear for lasting, beautiful skin.
The Forever Clear BBL system offers versatility and customization to address a complete range of skin care needs.
Blue Light Therapy
Blue light kills acne bacteria. When blue light strikes acne bacteria cells it sets off a chemical reaction that causes the bacteria to self-destruct. Blue light is an effective acne treatment, but it's not a cure. Our laser technology provides the most advanced blue light therapy for optimal results.
Dermapen
Dermapen® is an advanced skin microneedling device that works to tighten, lift and rejuvenate the skin.
The unique spring-loaded needle tip of the Dermapen uses an automated needling motion that minimizes pain and discomfort, while better promoting an even absorption of topicals, such as Platelet Rich Plasma, hyaluronic acid, hydrogenated collagen, Vitamin C and peptides into the skin. The results are youthful looking skin with even tone and texture and down-time of only one day. Recently awarded "Best Professional Skin Rejuvenation Device" at THE Aesthetic Show 2012, the Dermapen is effective in reducing fine lines and wrinkles, minimizing pore size and acne scars.
INFINI
Clinically proven to be especially successful in reducing acne scars, INFINI® is the newest high intensity radiofrequency microneedling device cleared by the FDA. INFINI delivers heat at various depths and energy levels below the skin but leaves the epidermis unaffected so the downtime is minimal.
Wrinkles, acne scars, uneven texture and loose skin are reduced to restore your face to a smooth, youthful texture.