Laser Facelift
Consultations offered at our two convenient locations in Chattanooga, TN and Calhoun, GA
For the Patient Not Ready for a Cosmetic Face Lift!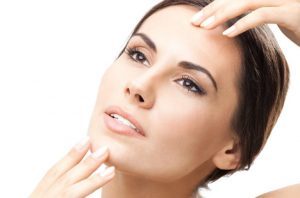 Unlike a cosmetic surgical facelift where incisions are made, skin is excised and tissue is repositioned and lifted, a Precision Laser facelift is a treatment for the surface of the skin that instead uses powerful lasers to remove wrinkles, scars, sun damage, and cause skin tightening. The Precision Laser is the latest advancement in laser facelift technology, allowing the surgeon to directionally target either the deeper tissues (fat and muscle layers) or the skin layers for tightening without surgery. This laser treatment allows the surgeon to make changes to a face in cases where a cosmetic surgical facelift procedure is not an option or undesired.
If you would like to learn more about the Precision Laser facelift, we invite you to schedule a private consultation at Southern Surgical Arts today.
The Experts at Southern Surgical Arts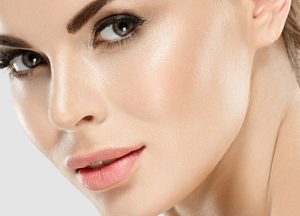 Advanced facial rejuvenation techniques are part of our unique expertise at Southern Surgical Arts. One of our surgeons, Dr. Nease, conducted a Laser Face Lift study using a new technique incorporating two lasers in combination to produce naturally youthful results with minimal downtime. Presenting his research to an AACS annual meeting in Phoenix, Arizona, the initial patient experience in the study showed a high patient satisfaction rate of 75% with downtime average of only 4 days. He lectures across the country to other surgeons about this and other techniques and is considered an expert in the field of facial cosmetic and plastic surgery.
The Precision Laser Face Lift Difference
Non-invasive means no incisions
You can wear your hair up or short with no significant scars
Quick recovery – 3 to 5 days
No general anesthesia. Only IV sedation and local anesthesia necessary.
Reduced operating time – Only 1 hour.
Improved, lasting results with advanced laser technology
Who is a Good Candidate?
A good candidate for Precision Laser Face Lift is a woman or man between the ages of 35 and 55 who is generally in good health, a non-smoker and desires a youthful look with minimal downtime.
How Much Does it Cost?
The cost for a laser facelift at Southern Surgical Arts begins at $4,500. Your quote will include the surgeon's fee, anesthesia costs and the facility fee for the operating room and all other supplies as indicated.
The total price at Southern Surgical Arts also includes all routine follow-up visits.
Recent Before & After Photos
We are hard at work to bring you our best gallery experience yet. Please check back often, or request a consultation to learn more about how Southern Surgical Arts can help you achieve your cosmetic goals.
To view before and after photos of cosmetic procedures for the Face & Neck, please visit our gallery.