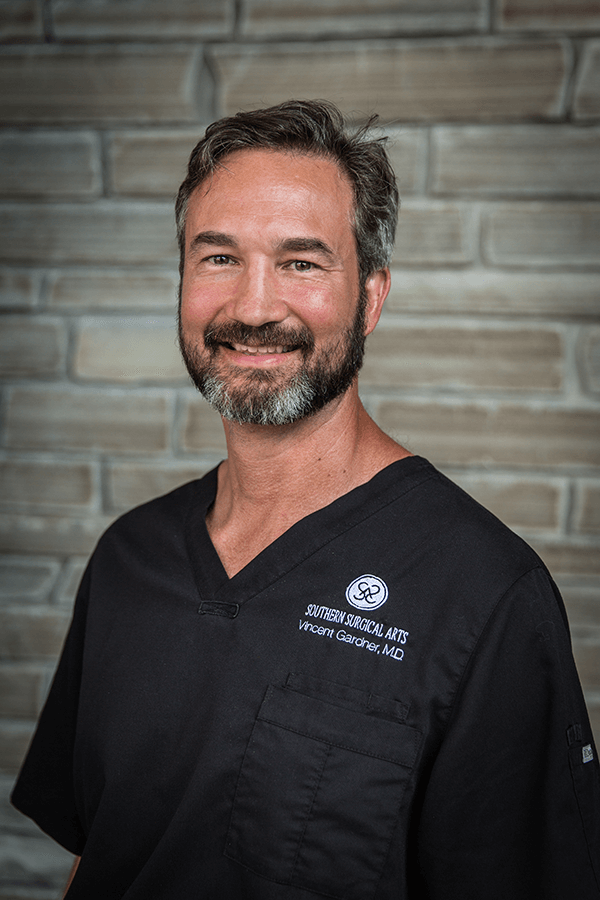 Dr. Gardner began performing cosmetic procedures while completing a fellowship in facial and body cosmetic surgery with Southern Surgical Arts. He moved his practice from Birmingham, Alabama to Chattanooga and since that time has devoted his practice to cosmetic surgery and advancing the modern treatment of venous disease. He lectures frequently on these topics.
By focusing on quality, compassionate care, and adherence to strict professional standards, Dr. Gardner has distinguished himself as a rising leader in Chattanooga's medical community.
Dr. Gardner serves as a principal in The Vein Institute, the latest addition to our comprehensive portfolio of cutting edge patient services offered at our state-of-the-art surgical facility in Chattanooga's Southside. Additionally, he serves as a faculty member of Southern Surgical Arts' American Academy of Cosmetic Surgery Fellowship Program, through which he trains talented surgeons from around the country every year. The surgeons who complete the fellowship program are eligible to become certified by the American Board of Cosmetic Surgery (ABCS). Dr. Gardner is an ABCS Board examiner, and is certified by the American Board of Surgery, the American Board of Cosmetic Surgery and the American Board of Venous and Lymphatic Medicine.
Dr. Gardner holds added credentials in ultrasound and is a Registered Physician in Vascular Interpretation (RPVI).
He is a fellow of the American College of Surgeons and continues to adhere to their strict guidelines for ongoing education, high practice standards, and ethical conduct. His society memberships include the American College of Phlebology, the American Academy of Cosmetic Surgery, the Hamilton County Medical Society and the Tennessee chapter of the American College of Surgeons.
Dr. Gardner received his B.S. in Biology from Rhodes College in Memphis, Tenn. and his M.D. from the University of South Alabama, College of Medicine in Mobile, Ala. where he was elected into the AOA honor medical society. He did his surgical training at the Baptist Health System in Birmingham, Ala. During his chief resident year he was the Outstanding Resident in Surgery winning the Hugh Linder Award.
Dr. Gardner currently lives on Signal Mountain with his wife and their two children.