Latisse
Conveniently located to serve the areas of Calhoun, GA, Chattanooga, TN, Ooltewah, TN, Franklin, TN and Blueridge, GA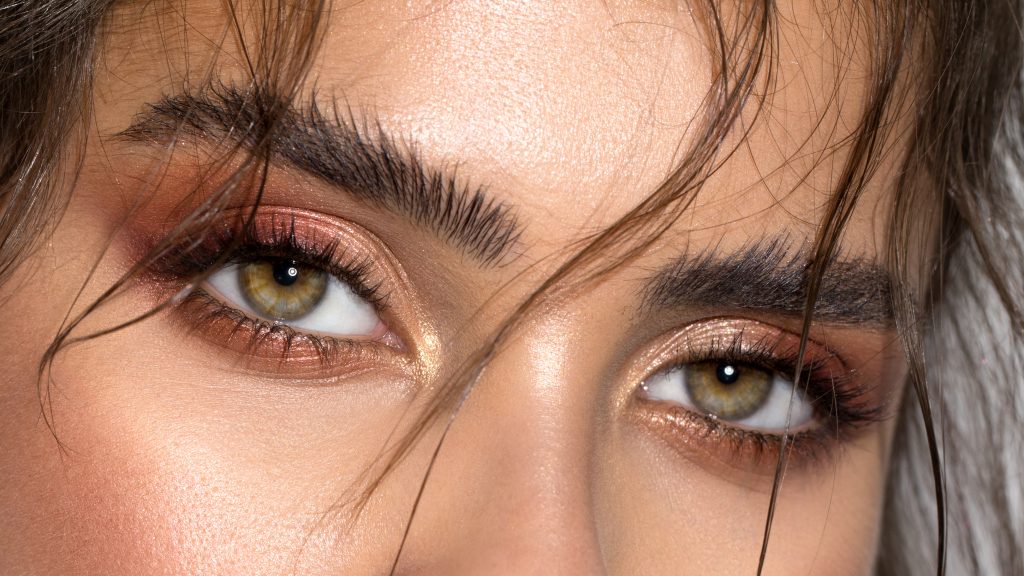 Latisse is a non-invasive treatment that refreshes a patient's appearance by encouraging the growth of prominent and attractive eyelashes. Latisse is the only FDA-approved treatment for treating inadequate and insufficient eyelashes.
Let the World See You How You Want to Be Seen
Do you have sad or unexpressive eyelashes? Are they too straight, too short, or just hang downward? The eyes constitute one of the most important elements of non-verbal communication.[1][2] Your eyelashes frame your eyes and exert a subtle yet powerful effect on your facial expressions. Eyelashes also form an understated but important part of a person's self-image. Losing eyelashes can affect self-esteem and body image.[3]
If you're looking to enhance or restore the beauty of your eyelashes, Southern Surgical Arts proudly offers the latest in aesthetic techniques such as Latisse, the only FDA-approved injectable proven to promote the growth of new lashes. Southern Surgical Arts (SSA) is committed to the pillars of patient safety and the artistic enhancement of the human face and body. The board-certified surgeons at SSA ensure all patients receive the highest quality care. Follow our blog if you want to find out more about us and our commitment to the latest cosmetic procedures.
To learn if Latisse and other aesthetic enhancements are right for you, contact Southern Surgical Arts today. You can book a consultation online or call our office at (423) 266-3331.
About Latisse in Chattanooga, Tennessee
Eyelashes have practical benefits, such as protecting the eye from debris, as well as psychological benefits, by framing your eyes and shaping your facial expressions. Eyelash prominence offers a positive psychological effect and is generally considered an important element in enhancing beauty.[4] People feel better about themselves when they appreciate how their eyes look. Prominent eyelashes can make facial expressions more distinct and bring out the natural beauty of your eyes. Eyelashes are defined by three primary traits: thickness (fullness), length, and darkness (intensity). Latisse helps regrow your natural eyelashes and restore that prominence associated with beauty and allure.
What Exactly Is Latisse?
Latisse's active ingredient is bimatoprost. Like many great scientific breakthroughs, Latisse's discovery was serendipitous. Patients being treated for the subset of eye conditions known as glaucoma were found to have experienced growth of thicker and longer eyelashes. The active ingredient in Lumigan, the name of the treatment for glaucoma, was repurposed to treat inadequate eyelashes and given the brand name of Latisse. Clinical studies have confirmed the efficacy of Latisse at enhancing eyelash growth in adults.[5] Latisse can treat hypotrichosis, alopecia, or other conditions that result in a loss of eyelash hair. Latisse is only available by prescription. It's a topical treatment that patients apply themselves on a regular schedule.
Benefits of Latisse
Improved self-image
Increased confidence in social interactions
More beautiful eyelashes
Easy to perform treatments
Less time spent on mascara
Less chance of irritation
No long wait to see your results
Contact lens compatible
Am I a Good Candidate for Latisse Treatments?
Most people who seek an improvement in their eyelash appearance can be good candidates for Latisse treatments. Women and men alike can amplify their eyelashes and enjoy a more distinct appearance.
What Is Hypotrichosis?
Hypotrichosis is the technical name for patients with insufficient or inadequate eyelashes due to less hair growth than normal. Hypotrichosis can either be genetic or the result of aging, chemotherapy, or chronic plucking of eyebrows.
What Is the Difference Between Hypotrichosis and Alopecia?
Hypotrichosis is the condition where there is less or no hair growth than normal. Alopecia is a condition of hair loss in a location where there was once adequate hair growth. Both conditions are similar, but differ slightly in technicalities. Latisse works as a treatment for either condition.
Your Personal Consultation at Southern Surgical Arts
Southern Surgical Arts believes in the importance of open communication. When you come in for a consultation, you should be prepared to share and discuss your aesthetic goals. To create a strategy for your eyelash improvement, it's important for us to understand what your expectations are and what type of treatments you already use. Do you wear extensions or false eyelashes? Do you apply mascara every day? Latisse offers a long-lasting solution for patients that experience inadequate eyelash growth for whatever reason.
Each of our surgeons call upon years of expertise to help you on your aesthetic journey.
SSA can devise an effective aesthetic strategy to restore your prominent and beautiful eyelashes. If you're curious about Latisse and your options for aesthetic procedures, reach out to Southern Surgical Arts by calling our Chattanooga, Tennessee office at (423) 266-3331. You can also schedule a consultation online.
Easy Preparation
Latisse is not invasive and requires no special preparation. The only requirement is to not wear any eye make-up or contact lenses on the day of your treatment. Come in for a consultation and our office will be happy to walk you through the treatments.
Alluring Results
In today's society, there is a general preference for long, thick and prominent eyelashes. Across many cultures, this preference for eyelashes is a sign of beauty.[6] Mascara sales around the world support this notion. Clinical studies support that Latisse is safe and effective at treating inadequate eyelashes.[7]
Complementary Treatments
Eyelash treatments offer a meaningful improvement but some clients might want a more comprehensive facial rejuvenation. We offer a bevy of facial rejuvenation treatments designed to revitalize your appearance and maximize your natural beauty. We offer a selection of chemical peels from superficial to deep.
If you hold stubborn regions of fat deposits in your body, as we all do, you might benefit from our body contouring procedures. We proudly offer SculptSure and Elixis. SculptSure, a laser treatment, tightens the skin and reduces those nettlesome bulges. Elixis delivers radiofrequency energy to the deeper layers of the skin to stimulate the synthesis of essential proteins collagen and elastin.
How Much Does Latisse Cost in Tennessee?
Latisse treatments may vary between individuals. Some patients may require more involved treatments than others. We can provide you with a cost for Latisse treatments during your personal consultation. Financing options are available if you prefer to pay in installments. You can also visit our specials page where we regularly make offers available for our wonderful patients.
FAQ
Are over-the-counter eyelash growth serums as effective as Latisse?
It's important to note that Latisse's active ingredient, bimatoprost, is FDA-approved for eyelash regrowth. But the over-the-counter serums do not use bimatoprost. Instead, they use isopropyl cloprostenate, a prostaglandin analog. Some products though are not FDA-approved and their efficacy and safety have not been studied like actual bimatoprost.[8]Patients should be wary of treatments that don't have a body of peer-reviewed studies supporting them. 
Can Latisse be used on the lower eyelid?
No. Latisse is only approved for eyelash enhancement on the upper eyelid. Do not apply Latisse to the lower eyelid.
What if I wear contact lenses?
Contact lenses should not be worn while you apply Latisse treatments. The contact lenses may absorb the Latisse solution and prevent the treatment from working as intended. Contact lenses can be reinserted 15 minutes after the Latisse treatment is applied.
What happens if I stop using Latisse?
Latisse results are not permanent. If Latisse treatments are stopped, eventually the eyelashes will return to a natural state. It's best to ask about this during your consultation and your SSA doctor can explain in greater detail how Latisse works and what might happen if treatments are stopped.
References