Fat Reduction & Skin Tightening
Conveniently located to serve the areas of Calhoun, GA, Chattanooga, TN, Ooltewah, TN, Franklin, TN and Blueridge, GA
Wouldn't you love to eliminate those flabby fat deposits in your abdomen, love handles, and thighs and return your body to a more youthful appearance? Recent technology advances in energy-based treatments are making fat reduction and skin tightening an effective option to reduce fat in all areas of your body without surgery!
Southern Surgical Arts is committed to offering the latest technology after our own thorough screening, testing, and evaluation to provide you the best treatments to meet your fat reduction goals.
Schedule a free consultation with our board-certified surgeons or highly-trained specialist to see if you are a good candidate for SculpSure® or Exilis® treatments.
SculpSure®, the latest non-invasive light-based technology from Cynosure®, eliminates fat cells in the abdomen and love handles in just six weeks. Exilis, a non-invasive radio-frequency technology, liquefies fat and promotes collagen growth to provide fat reduction and skin tightening in all areas of the body and is specifically useful in the thigh area.
SculpSure Fat Reduction
The first FDA cleared light-based body contouring technology, SculpSure from Cynosure, is now available at Southern Surgical Arts. Recently demonstrated on the Dr. Oz show the SculpSure non-invasive technology heats fat cells in targeted areas to disrupt their structure and over time your body naturally flushes the disrupted cells from your body.
How does it work?
SculpSure uses a 1060 nm wavelength to heat the subdermal fat cells while keeping your top layer of skin comfortable using the patented Contact CoolingTM system. Four applicators allow for the equipment to be positioned in multiple areas during a single treatment to melt away stubborn pockets of fat.
Where can it be used?
SculpSure is specifically designed for the abdomen and flank area, commonly referred to as love handles. Clinical trials in over 100 patients shows a reduction of fat by 24%.
How long does it take?
Multiple areas can be treated in under a half hour.
The flat non-suction applicators can treat multiple areas in just one 25 minute treatment and is a comfortable and well-tolerated treatment by most patients. There is no downtime and patients may return to work the same day. The results are seen as quickly as 6 weeks but optimal results are usually seen in 12 weeks.
Exilis® Fat Reduction and Skin Tightening
This revolutionary treatment is non-surgical and requires no downtime!
Exilis® provides an alternative to surgery. There are many other devices available that promise the same result, but Exilis is considered the gold standard of non-invasive skin tightening. Now you can turn back the hands of time and recapture your youthful appearance with Exilis.
How does it work?
Exilis uses radio frequency technology to deliver energy deep into the tissues to liquefy fat and stimulate collagen. Over several treatments it has been shown to kill fat cells.
Where can it be used?
Exilis can be used to reduce fat and tighten skin on any part of the face or body. It is particularly useful on the thigh area and has been shown to reduce the appearance of cellulite.
How long does it take?
Each treatment covers a 5" x 7" surface and takes 15-20 minutes per side. In most cases, six to eight treatments are recommended spaced 1-2 weeks apart produce the desired results. Patients begin to see results after the first couple of treatments.
Who will benefit from it?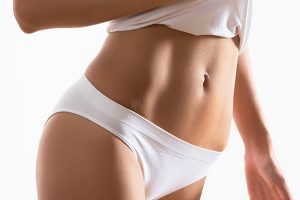 If you are 10-20 lbs overweight, are showing early signs of aging, or have hit a plateau with regular diet and exercise, you would likely benefit from Exilis treatments. Patients with certain medical conditions, who are pregnant, or breastfeeding, or have a metal implant may be excluded.
When can I start treatment?
Treatment can begin soon after your free consultation to identify if SculpSure or Exilis is right for your fat reduction or skin tightening goals. Patients who do not meet the criteria for these non-invasive treatments, may benefit from surgical procedures such as a Tummy Tuck or Liposuction to provide the youthful appearance you desire.
Who is a Good Candidate?
Age 18 to 65
Non-smoker
Generally in good health
Desires aesthetic enhancement of the body
Desires restoration of a more youthful figure/shape
How Much Does it Cost?
Your all-inclusive quote will include the surgeon's fee, anesthesia costs, facility fees, supplies, and all routine follow-up visits.
Recent Before & After Photos
To view more before and after photos, please visit our gallery.