Penis Enlargement
Conveniently located to serve the areas of Calhoun, GA, Chattanooga, TN, Ooltewah, TN, Franklin, TN and Blueridge, GA
Bellafill is a polymethylmethacrylate (PMMA) filler used in penile girth enhancement. Impressive long-term results help men to achieve greater satisfaction and increased confidence with their manhood. Using fillers, men need not worry about less-than-satisfactory size. A larger penis is now achievable with a simple visit to the doctor's office, thanks to the development of permanent PMMA fillers.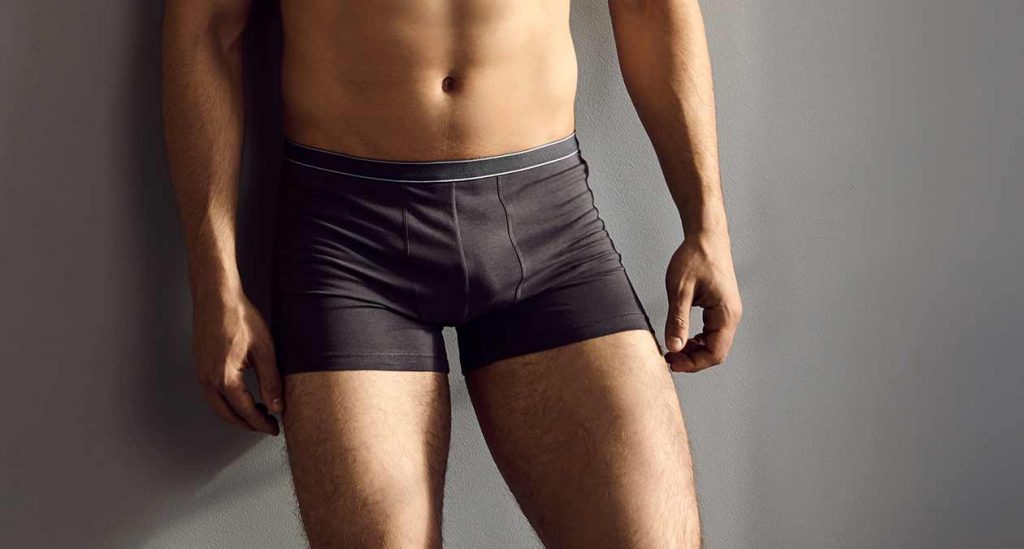 Fillers have been used in facial aesthetics for many years. And now, they're available for penis enlargement. Aesthetic injectables enhance tissue volume, and are gradually absorbed over time by the body. The metabolization process for most dermal fillers is just a few months. But one of the biggest advantages of PMMA is that results last for many years rather than months!
Southern Surgical Arts has six offices located throughout Tennessee and Georgia. Penis enlargement with PMMA fillers is now available at our medspa, or with additional surgical procedures, at our downtown Chattanooga location. For a personal consultation to discuss penile enhancement with PMMA, call (800) 950-0492 to reach our medspa, or complete a simple inquiry form on our website.
Before and After Photos
About Penis Enlargement
For many men, penis size is closely associated with masculinity and sexual prowess. Large-scale research data indicates that roughly 45% of men desire a larger penis. (1) And, as with any other part of the body, some men wish to make alterations based on their own personal preferences. Studies confirm that concerns about penis size affect men's sexual satisfaction and function. In fact, men who are less satisfied with the size of their penis report more sexual health issues compared to those who are satisfied with their size. (2)
Soft tissue fillers are the second most popular minimally invasive procedure, with 2.6 million procedures performed each year. (3) Juvederm and Radiesse are just two recognizable filler brands. But Bellafill is different. Unlike its many competitors, Bellafill uses PMMA, one of the most permanent injectables available.
How Does Bellafill Work?
PMMA is a permanent, microsphere-based injectable implant with renowned longevity. It is a volume-inducing agent for aesthetic treatments, particularly for the permanent reduction of nasolabial folds, deep glabellar lines, and marionette lines in the face. (4) The long-lasting results Bellafill provides makes it an excellent choice for penis enlargement.
Once injected, polymethylmethacrylate microspheres cause an inflammatory response in the treatment area. This triggers the production of new collagen fibers. Over time, these fibers surround the PMMA microspheres, securing them into position. (5) Collagen plays a vital role as a key tissue-building amino acid in bodily tissues. It is also the main component in penile tissues, particularly the tissues associated with erectile function. (6) With Bellafill, patients can achieve natural-looking penis enlargement, and enhanced anatomy that lasts for many months.
Benefits of Penis Enlargement with Fillers
Men who desire increased girth can achieve outstanding results with PMMA fillers. Some of the many benefits of treatment include the following.
Lasting increase in penile girth
Little preparation required
Standalone in-office procedure
Customized treatments for every patient
Minimal discomfort with local anesthesia
Short 30 minute treatment
Confidence-boosting results
Treatment with PMMA fillers can help you achieve significant augmentation of penile girth and increased satisfaction. Penis enlargement treatment may alleviate sexual performance-related psychological distress, allowing you to enjoy the most intimate moments with boosted confidence.
Candidates
Ideal candidates for penis enlargement with fillers are men who wish to increase penis size in a way that lasts. As PMMA fillers are body-compatible, there are very few reasons why a candidate would be unable to undergo treatment with Bellafill. If you have a known allergy to polymethylmethacrylate or any of its components, treatment with Bellafill will not be possible. Similarly, treatment cannot go ahead if you have an active infection in the area, or a serious medical condition.
Certain medications may affect your treatment. In particular, ones that thin the blood, making clotting more difficult. These include pain relievers like aspirin and ibuprofen (Motrin), and anticoagulants like Warfarin and clopidogrel (Plavix). Please list all the medications you take, and tell us about any health conditions you have when you come for your consultation.
Get to know your providers and meet the staff at Southern Surgical Arts here.
Personal Consultation
Prior to any treatment, we will arrange your personal consultation at SSA. This is for you to discuss your needs with us, find out more about the procedure, and determine if penis augmentation with fillers is the right choice for you.
Our Chattanooga office is in the heart of the city, and we welcome patients from the wider Chattanooga region and its neighboring cities. We will ask you to provide some details about your current health and medical history. There will also be a brief physical examination so our specialists can visualize what your treatment plan will entail. Feel free to discuss any questions or concerns you may have at this time.
At Southern Surgical Arts, we are conscious that some procedures are more challenging to discuss than others, but please don't worry. We provide professional, discreet consultation with expert advice from some of Tennessee's leading cosmetic surgeons!
Book your appointment with us at our Chattanooga location by calling (800) 950-0492.
Is Penis Enlargement Painful?
A penile enhancement procedure with fillers is usually performed with local anesthesia. Most procedures take less than 45 minutes to complete, although this may vary depending on the amount of PMMA used.
Although there will be some swelling and discomfort after your treatment, we will furnish you with a full aftercare regimen to ensure your recovery runs as smoothly as possible.
We recommend taking it easy in the days following your procedure, but with caution, you can return to normal activities immediately after your procedure. Your recovery should involve plenty of rest, and no heavy lifting or overexertion. Sexual intercourse and manual stimulation can safely resume after 24 hours.
Gain Confidence
Reaching aesthetic goals can make a real difference in one's self-confidence and body image. Many patients will notice an immediate size difference after their treatment. The results of your penis enlargement will be fully realized after the healing process is complete. Results may last many years, allowing you to not only achieve enhanced girth, but also gain enhanced confidence!
Corresponding & Complementary Procedures
Men's Sexual Health
The professionals at SSA offer men's sexual health assessments for patients who are experiencing difficulty performing, low mood, fatigue, and sleep issues. Many of these symptoms are associated with low testosterone levels. We provide numerous treatments including hormonal optimization, dietary advice, and lifestyle guidance.
Gynecomastia Treatment
Male breasts can be a source of intense shame and embarrassment, but they can be addressed gynecomastia treatment. Using SmartLipo, our experts can reshape your chest and sculpt away excess fat.
Pectoral Implants
Pecs are the muscles in our upper chest, and for men, the area can vary in terms of size and musculature. For men with a less-well-defined chest, pectoral implants can provide a more balanced, masculine contour.
Injectables & Fillers for Men
Fillers and injectable neuromodulators are two of the most straightforward semi-permanent ways to enhance facial features. And with our expert injectors, and a wide selection of filler types, you too can benefit from a more chiseled, sculpted complexion. Speak to your clinician at your personal consultation to discuss facial augmentation and rejuvenation with fillers at SSA.
Cost of Penis Enlargement in Chattanooga, TN
The cost of your PMMA penis enlargement procedure will depend on your treatment plan. We will be happy to discuss the details of your treatment plan at your consultation. To book your appointment at SSA, call our medspa directly at (800) 950-0492 or fill out a form for further details. For surgical inquiries, please call (423) 266-3331.
Read more about surgical and non-surgical procedures for men on the Southern Surgical Arts blog You can also find us on Instagram, Facebook, Twitter.
References