Tummy Tuck
Conveniently located to serve the areas of Calhoun, GA, Chattanooga, TN and Ooltewah, TN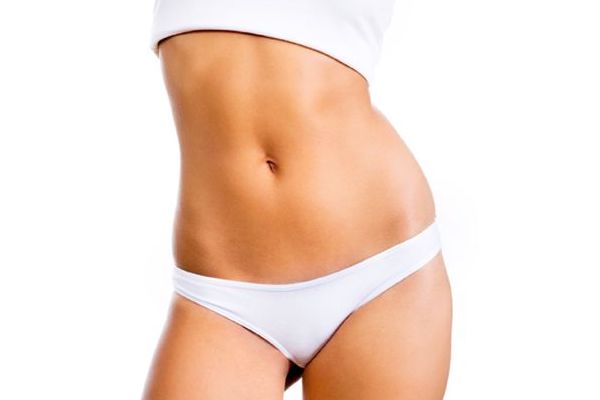 It's important to feel good about the way you look. Especially regarding the tummy area, many people work hard to stay in shape, remain athletic, and feel good about the clothes they wear every day.
Putting forth this effort requires discipline and consistent execution, expecting to be rewarded for the effort they put in. At the same time, whether due to age, genetics, after-childbirth effects, or the results from another procedure, sometimes it can seem like there is no way to reverse or control on your own the increased volume. Sagging skin, excess skin, or loss of skin tone call all be contributing factors.
The Tummy Tuck
A great and safe way to treat that area of unwanted fat is with a tummy tuck*.
Dr. Deal, Dr. Gardner, Dr. Gusching and Dr. Kluska will make an incision below the bikini line. Next the excess fat is removed with liposuction, the abdominal muscles are tightened if needed, and the remaining skin is repositioned (including the belly button, if and where needed). The standard incision for the tummy tuck procedure travels across the stomach horizontally from hip to hip, located just beneath the underwear or bathing suit line. In some cases from time to time, it may be best for patients to have a small inverted "T" incision that extends vertically up the center of the stomach.
*results may vary
Before & After Photos
The Difference with Southern Surgical Arts
Our surgeons use refined techniques to create the significantly smaller scars compared to the traditional Tummy Tuck*. They also encourage liposculpture with Smartlipo laser technology to give patients the best results possible*.
When and where effective, they will perform liposuction along with the Tummy Tuck in order to more precisely sculpt and contour the waist, lower back, and to flatten the abdomen*.
Most surgeons do not actually combine abdominal liposuction with a Tummy Tuck, but we recommend it because it results in a more contoured abdomen*.
*results may vary
Who is a Good Candidate?
Women and Men
Ages 25 to 65
Non-smokers
Generally in good health
Desire a flatter stomach, stronger abdominal muscles & sculpted waistline*
*results may vary
How Much Does it Cost?
The average cost for a Tummy Tuck at Southern Surgical Arts starts at about $8,500. Your specific quote will depend on a variety of factors, such as your specific anatomy and fat volume. Our total cost for the procedure(s) is all-inclusive, covering everything from anesthesia to the procedure to materials used to all routine follow-up visits.
There are no hidden fees or hidden costs.