Injectables & Fillers
Conveniently located to serve the areas of Calhoun, GA, Chattanooga, TN, Ooltewah, TN, Franklin, TN and Blueridge, GA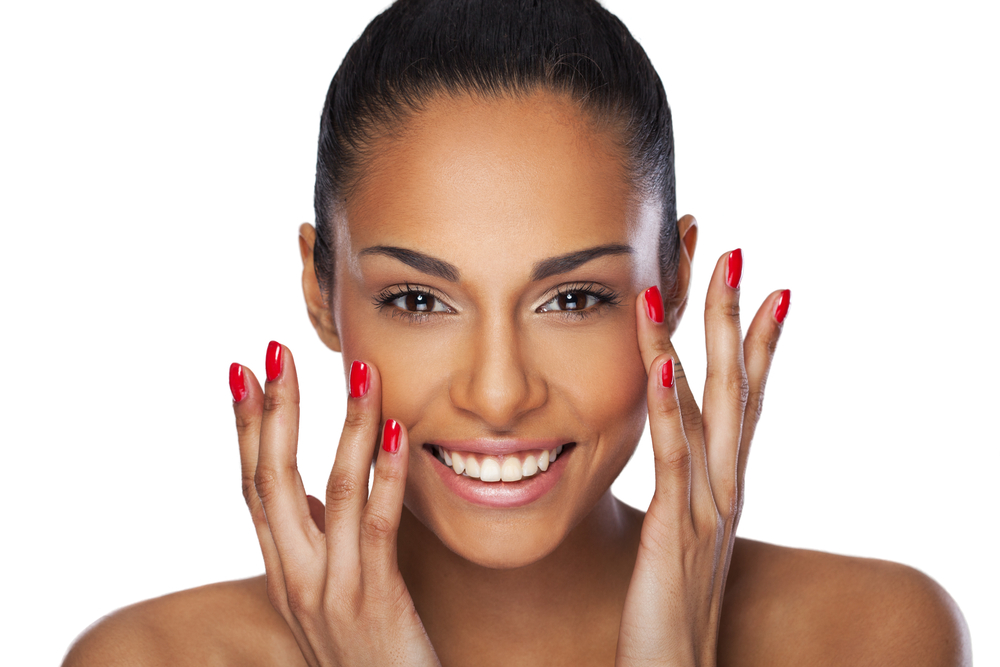 Collagen is a key structural component that keeps skin youthful looking and smooth. As you age, your body's collagen production decreases, which is a major factor in the development of wrinkles.
At Southern Surgical Arts, we use a variety of cosmetic dermal facial fillers to restore volume and fullness to the skin. These fillers correct moderate to severe facial wrinkles and folds, such as nasolabial folds, the lines that develop between your nose and the corners of your mouth. The fillers we use can also be applied to the lips for a more youthful look.
We use several types of facial fillers: Juvéderm, Sculptra, and Radiesse. All are safe and proven to work.
Juvéderm is a cosmetic facial filler made of hyaluronic acid, a substance that exists naturally in the human body. Results are instantaneous and last six to twelve months. Sculptra Aesthetic is made from poly-L lactic acid and is an indirect filler that causes your own cells to naturally produce more of your own collagen.
JUVÉDERM VOLUMA XC
The JUVÉDERM product line includes three fillers to add volume to different areas of the face – VOLUMA®XC for the cheek area, VOLBELLA® XC for the lips, and JUVÉDERM® XC to soften the wrinkles and fold around the nose and mouth.
JUVÉDERM VOLUMA XC injectable gel is the first and only filler FDA-approved to instantly add volume to the cheek area. It gives you a subtle lift, helping to restore contour and a more youthful profile, for up to two years, in patients over the age of 21.
JUVÉDERM VOLBELLA XC
Recently approved by the FDA, JUVÉDERM VOLBELLA XC soft gel filler is designed to increase lip fullness and soften lip lines for adults over 21. Restoring natural volume to your lips and softening wrinkles around the lips to accentuate the lip border and define the cupid's bow, JUVÉDERM VOLBELLA XC provides a fuller, natural-looking, youthful lip appearance proven to last for a full year.
One treatment takes only a few minutes with minimal discomfort and little downtime.
JUVÉDERM XC
JUVÉDERM is a gel of smooth consistency made of hyaluronic acid—a naturally occurring substance in your skin that gives skin volume and hydration.
We use JUVÉDERM injectable gel by easing it under your skin to instantly restore your skin's volume and smooth away facial wrinkles and folds, like your "smile lines" or "parentheses" —the creases that run from the bottom of your nose to the corners of your mouth.
JUVÉDERM provides a smooth, natural look and feel—so everyone will notice, but no one will know! In fact, studies show superior results of JUVÉDERM compared to a collagen-based dermal filler.
JUVÉDERM injectable gel is the first FDA-approved hyaluronic acid dermal filler that is proven to be safe and effective for persons of color.
Sculptra Aesthetic
Sculptra® Aesthetic is a new type of facial injectable made from poly-L-lactic acid that helps correct shallow to deep facial wrinkles, and folds that appear with aging by gradually replacing lost collagen. The main ingredient is a biocompatible, biodegradable synthetic material that has been used by physicians for decades.
Not an overnight miracle, Sculptra Aesthetic takes a different approach to improving lines and wrinkles.
Applied through a series of injections over a three-month period Sculptra works within the deep dermis, reinforcing your skin's structure to replace lost collagen. This reinforced collagen structure provides a foundation that gradually restores the look of fullness of your shallow to deep facial wrinkles and folds that has been depleted over time. The result? Sculptra Aesthetic is different because it gradually and subtly corrects these facial wrinkles. This can provide a refined, more youthful looking appearance that can last up to two years.
RADIESSE Volumizing Filler
RADIESSE® Volumizing Filler immediately provides the volume and lift needed to diminish the signs of aging because of the calcium-based microspheres and gel that comprise the product. But what's unique about RADIESSE Volumizing Filler is that it acts as a scaffold under the skin, providing structure and stimulating your own natural collagen to grow. This process continues for several months, which extends the initial effect of RADIESSE Volumizing Filler. Best of all, the natural results are clinically proven to last a year or more in many patients.
Allofill
Allofill® is the latest revolutionary, yet minimally invasive, non-surgical solution to restoring a youthful appearance by adding lost volume back to the face.
Different from surgical fat-grafting techniques where small amounts of fat are harvested via mini-liposuction from other parts of your body, Allofill is readily available tissue. Allograft tissue comes from carefully screened, tested, FDA approved donor tissue that is rigorously prepped and stringently sterilized for safety. In fact, surgeons perform more than two million Allograft transplants in the U.S. annually, offering a perfectly safe and effective alternative to surgical fat-grafting.
The process is easy and virtually painless. After applying a topical anesthetic to ease pain, a cosmetic surgeon injects Allofill under the skin. Results are instant, and patients can resume their normal daily activities immediately.
Then, over time, Allofill naturally conforms to the body's normal soft tissue as it heals, allowing for ever-increasing improvement in volume and fullness that can last for several years. Like all injectables, it is possible patients may experience temporary redness, swelling or light bruising at the injection site.