Orbera Non-Surgical Weight Loss
Conveniently located to serve the areas of Calhoun, GA, Chattanooga, TN, Ooltewah, TN, Franklin, TN and Blueridge, GA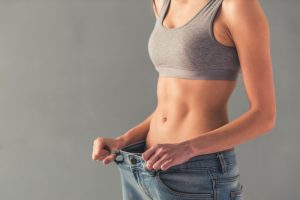 For those who have struggled to lose weight and want to avoid invasive, permanent and perhaps risky surgery such as gastric bypass, Orbera® can be a viable solution. A 20-minute non-surgical procedure, Orbera® is designed for patients needing to lose 20-75 pounds or wanting to jumpstart more significant weight loss.
Testimonial: Rhonda's Obera Weight Loss Transformation
The testimonial and photos below were provided to SSA by a Rhonda, an Orbera patient
First and foremost, I want to say THANK YOU to the Orbera Company and the whole Southern Surgical Arts team.  I never realized how much being overweight controlled my life.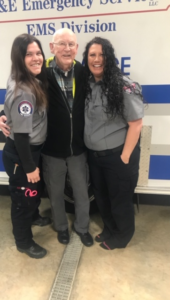 Anytime I would sit down I would sit straight up and place my arms over a jacket, a blanket, or anything I could get my hands on to pull over my stomach. In pictures, I would always want to hide behind someone else if possible. Anytime I took a selfie, I would hold the camera way above my head so that you couldn't see my double chin. Anytime someone snapped a picture, I would always have to see it before it was posted and, most of the time, the picture had to be taken several times.
I hated shopping for clothes and I wasn't ever happy with what I picked out. I always went into the dressing room with cute clothes and high hopes but ALWAYS came out heartbroken and disappointed. When I would get ready to go somewhere, I would take forever. I guess I never fully realized how miserable I was being so overweight until now.
I was 210 lbs and I am now 155 lbs. My BMI is 24.6 and for the first time in years, I am considered "normal". To even say that brings tears to my eyes.
For the past 15 years, I have been overweight. I had tried everything possible to get the weight off including diet pills, exercise, starving myself, and every diet out there. I even tried making myself vomit after I ate. Sure, I would drop a few pounds but nothing significant. Now I am 44 years old and I feel AMAZING! When I'm getting ready now, I think of what I want to wear, put it on and head out the door knowing I look great.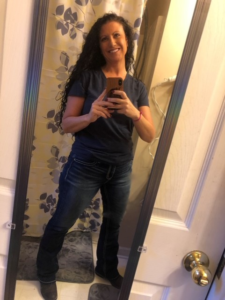 I think about the first time I went into a dressing room after I started losing weight with Orbera and I was so happy with everything that I tried on that I bought it all. Now those clothes are too big, but hey- I'm great with that! Someone once said that there is no food that tastes as good as skinny feels and although I'm not skinny, I feel fantastic. I have realized that food is not that important but my self-esteem is.
I went from busting out of size 18 pants to wearing a size 10 comfortably.
I love it when people comment on my weight loss and transformation. Now, exercising is so much easier. My legs, knees, and feet don't hurt anymore. I can honest-to-goodness say that having the Orbera procedure was one of the best decisions of my life.
How Does Orbera Work?
The endoscopic placement surgery takes under an hour.
Patients are sedated and a diagnostic endoscopy (which entails threading a scope down through the esophagus into the stomach) is performed to ensure it is safe to proceed. (Any presence of ulcers, gastritis, hiatal hernias disqualify you as a candidate as does severe or untreated heartburn, a history of ulcers or an excessively high Body Mass Index.) If cleared, a small balloon is placed into the stomach and filled with saline solution, much like the saline solution used in breast implants. The scope is removed and the whole process, from start to finish, is completed in 20 minutes or less.
After six months the Orbera® balloon is removed through the same method it was inserted.
Once implanted, the Orbera® balloon remains in the stomach for six months, taking up space, reducing the amount of food eaten and slowing digestion allowing patients to feel full longer. The most dramatic weight loss results typically occur within the first three months following the procedure. You can opt for the Orbera® Coach tool (for an additional fee) which provides on-going access to a virtual support team of nutritionists and dieticians via phone or tablet for one year following your procedure.
Who is a Good Candidate?
Women and Men desiring 25lbs or more weight loss
Age 18 to 65 (or older if you are healthy)
Non-smokers
Overall good health
How Much Does it Cost?
The Orebra® procedure typically costs between $7500-$8000. This covers the surgeon's fee, anesthesia fee, all patient care and follow-up visits. For an additional fee of $750, patients can access the Orbera Coaching Tool for online face-to-face sessions with an Orbera® dietician, nutritionist and weight loss coach. The program begins when the patient undergoes the procedure and lasts six months after it is removed.
Recent Before & After Photos
The Orbera® Non-Surgical Weight Loss Procedure is a new procedure offered by SSA. To start your weight loss journey, contact us to schedule a consultation today.