Orbera Non-Surgical Weight Loss
Consultations offered at our two convenient locations in Chattanooga, TN and Calhoun, GA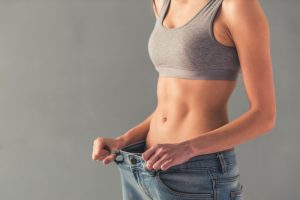 For those who have struggled to lose weight and want to avoid invasive, permanent and perhaps risky surgery such as gastric bypass, Orbera® can be a viable solution. A 20-minute non-surgical procedure, Orbera® is designed for patients needing to lose 20-75 pounds or wanting to jumpstart more significant weight loss.
How Does Orbera Work?
The endoscopic placement surgery takes under an hour.
Patients are sedated and a diagnostic endoscopy (which entails threading a scope down through the esophagus into the stomach) is performed to ensure it is safe to proceed. (Any presence of ulcers, gastritis, hiatal hernias disqualify you as a candidate as does severe or untreated heartburn, a history of ulcers or an excessively high Body Mass Index.) If cleared, a small balloon is placed into the stomach and filled with saline solution, much like the saline solution used in breast implants. The scope is removed and the whole process, from start to finish, is completed in 20 minutes or less.
After six months the Orbera® balloon is removed through the same method it was inserted.
Once implanted, the Orbera® balloon remains in the stomach for six months, taking up space, reducing the amount of food eaten and slowing digestion allowing patients to feel full longer. The most dramatic weight loss results typically occur within the first three months following the procedure. You can opt for the Orbera® Coach tool (for an additional fee) which provides on-going access to a virtual support team of nutritionists and dieticians via phone or tablet for one year following your procedure.
Who is a Good Candidate?
Women and Men desiring 25lbs or more weight loss
Age 18 to 65 (or older if you are healthy)
Non-smokers
Overall good health
How Much Does it Cost?
The Orebra® procedure typically costs between $7500-$8000. This covers the surgeon's fee, anesthesia fee, all patient care and follow-up visits. For an additional fee of $750, patients can access the Orbera Coaching Tool for online face-to-face sessions with an Orbera® dietician, nutritionist and weight loss coach. The program begins when the patient undergoes the procedure and lasts six months after it is removed.
Recent Before & After Photos
The Orbera® Non-Surgical Weight Loss procedure is a new procedure offered by SSA, and we will be adding photos of our patients' transformations in time. To see Orbera® success stories, please visit the official Orbera® Success Stories page.