Liposuction for Men
Conveniently located to serve the areas of Calhoun, GA, Chattanooga, TN, Ooltewah, TN, Franklin, TN and Blueridge, GA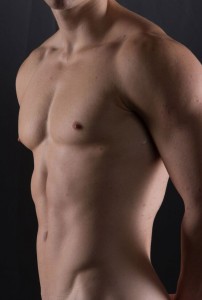 Keeping a slim, fit, athletic waistline is important to many men as they age. Losing excess weight can be a great personal challenge as well, as metabolism decreases with age and efforts like diet and exercise do not produce results. Fortunately, liposuction is a safe and effective alternative.
Our surgeons use the very latest leading-edge methods, including VASERlipo®, a minimally invasive ultrasound technology that removes fat surrounding muscle groups to produce a sculpted, athletic look that can make abs and arm muscles appear more defined.
Who is a Good Candidate?
Men
Age 18 to 65
Non-smokers
Generally in good health
Want to remove unwanted areas of fat
How Much Does it Cost?
Liposuction at Southern Surgical Arts begins at $4,200. Your quote will include the surgeon's fee, anesthesia costs and the facility fee for the operating room and all other supplies and implants when indicated.
The total price at Southern Surgical Arts also includes all routine follow-up visits.
Recent Before & After Photos
To view more before and after photos, please visit our gallery.