Fine Lines & Wrinkles
Conveniently located to serve the areas of Calhoun, GA, Chattanooga, TN and Ooltewah, TN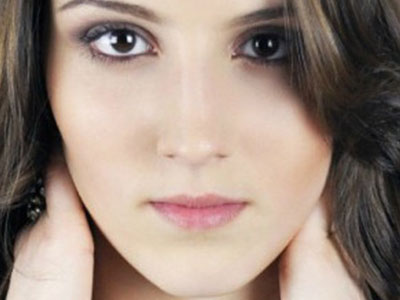 At Southern Surgical Arts, we offer a number of different treatment options to address the effects time takes on our skin, including wrinkles and fine lines. Dr. Deal, Dr. Gardner, and Dr. Kluska offer complimentary consultations to customize your treatment plan. Please review the following treatments for Fine Lines and Moderate Wrinkles.
BOTOX Cosmetic
BOTOX®Cosmetic is a simple, non-surgical, physician-administered treatment that can temporarily smooth moderate to severe frown lines between the brows. Botox is administered through a few tiny injections in one 10-minute treatment. Within days, you'll notice improvements, which can last up to six months. To date, more than 11 million people have been treated with Botox.
Dysport
Dysport®, similar to Botox, is a newly FDA-approved treatment for facial lines and wrinkles. It works by relaxing the facial muscles that pull on the skin creating crow's feet and lines on the brow. It is administered through a few tiny injections in one ten minute treatment.
Within days, you'll notice improvements, which can last up to six months.
Facial Fillers
We also offer several types of facial fillers to treat more severe wrinkles and loss of volume in the face. Southern Surgical Arts carries Juvederm, Radiesse, Sculptra and Perlane. All are safe and proven to work. Drs. Deal, and Gardner offer complimentary consultations to customize your treatment plan.
JUVÉDERM VOLUMA XC
The JUVÉDERM product line includes three fillers to add volume to different areas of the face – VOLUMA XC for the cheek area, VOLBELLA® XC for the lips, and JUVÉDERM® XC to soften the wrinkles and fold around the nose and mouth.
JUVÉDERM VOLUMA XC injectable gel is the first and only filler FDA-approved to instantly add volume to the cheek area. It gives you a subtle lift, helping to restore contour and a more youthful profile, for up to two years, in patients over the age of 21.
JUVÉDERM VOLBELLA XC
Recently approved by the FDA, JUVÉDERM VOLBELLA XC soft gel filler is designed to increase lip fullness and soften lip lines for adults over 21. Restoring natural volume to your lips and softening wrinkles around the lips to accentuate the lip border and define the cupid's bow, JUVÉDERM VOLBELLA XC provides a fuller, natural-looking, youthful lip appearance proven to last for a full year.
One treatment takes only a few minutes with minimal discomfort and little downtime.
JUVÉDERM XC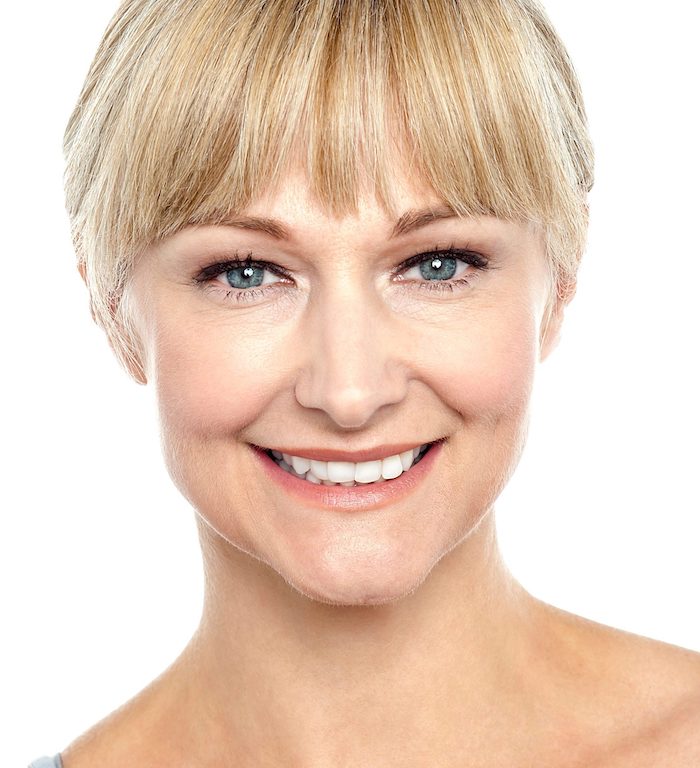 JUVÉDERM® XC is a gel of smooth consistency made of hyaluronic acid—a naturally occurring substance in your skin that gives skin volume and hydration. We use JUVÉDERM injectable gel by easing it under your skin to instantly restore your skin's volume and smooth away facial wrinkles and folds, like your "smile lines" or "parentheses" —the creases that run from the bottom of your nose to the corners of your mouth.
JUVÉDERM provides a smooth, natural look and feel—so everyone will notice, but no one will know! In fact, studies show superior results of JUVÉDERM compared to a collagen-based dermal filler. JUVÉDERM injectable gel is the first FDA-approved hyaluronic acid dermal filler that is proven to be safe and effective for persons of color.
BELOTERO BALANCE
BELOTERO BALANCE® Dermal Filler has unique properties that allow it to adapt within the skin for soft and even correction. The versatility of the product makes it strong enough to handle deep treatment areas such as the nasolabial folds, yet soft enough to treat more delicate areas such as vertical lip lines.
Sculptra Aesthetic
Sculptra® Aesthetic is a new type of facial injectable made from poly-L-lactic acid that helps correct shallow to deep facial wrinkles, and folds that appear with aging by gradually replacing lost collagen. The main ingredient is a biocompatible, biodegradable synthetic material that has been used by physicians for decades.
Not an overnight miracle, Sculptra Aesthetic takes a different approach to improving lines and wrinkles. Applied through a series of injections over a three-month period, the results build up slowly and can last up to two years!
Sculptra works within the deep dermis, reinforcing your skin's structure to replace lost collagen. This reinforced collagen structure provides a foundation that gradually restores the look of fullness of your shallow-to-deep facial wrinkles and folds that has been depleted over time. The result? Sculptra Aesthetic is different because it gradually and subtly corrects these facial wrinkles. This can provide a refined, more youthful appearance that can last up to two years
RADIESSE Volumizing Filler
RADIESSE® Volumizing Filler immediately provides the volume and lift needed to diminish the signs of aging because of the calcium-based microspheres and gel that comprise the product. But what's unique about RADIESSE Volumizing Filler is that it acts as a scaffold under the skin, providing structure and stimulating your own natural collagen to grow. This process continues for several months, which extends the initial effect of RADIESSE Volumizing Filler.
Best of all, the natural results are clinically proven to last a year or more in many patients.
Laser Treatments
Laser technology has advanced to help treat fine line and wrinkles. Southern Surgical Arts has the most advanced laser treatments in Chattanooga, North Georgia and North Alabama to provide you with optimal results.
MicroLaserPeel (microdermabrasion)
A MicroLaserPeel uses a scanning Erbium Laser to remove the outer layers of your skin in a safe and precise manner. We choose the depth of the peel based on your specific skin and how much downtime you can tolerate. We can perform MicroLaserPeel from very gentle to very aggressive, and everything in between.
Unlike earlier lasers, the MicroLaserPeel can be used on the full face, neck, chest, hands, etc. We can also treat smaller areas of need such as the eyes and mouth without the risk of changing the color of your skin. This was not possible with earlier laser technology.
One ten-micron MicroLaserPeel is the equivalent of four to six microdermabrasion treatments. You will experience two to six days of redness and/or peeling with this procedure depending on the depth. We may recommend anywhere from one to six treatments depending on your skin and schedule.
MicroLaser Peels, using the Sciton® Laser, can be done as a stand-alone treatment or in combination with other lasers. This treatment has become one of the most effective treatments for wrinkles available today.
ProFractional Eribum Laser
Over the years, the inevitable signs of ageing appear, caused by exposure to the sun, gravity and changes to our bodies over time. All affect the texture, tone and pigmentation of our skin, often causing unwanted wrinkles and fine lines.
ProFractional™ resurfacing optimizes your treatment outcomes, while reducing your recovery time. We use the laser to apply a series of tiny pulses of laser energy to your skin, revealing younger looking skin and stimulating the production of collagen in your skin.
NanoLaserPeel
Just recently released is the NanoLaserPeel™ from Sciton®.
This new laser procedure uses computer-guided precision and the correct wavelength which works at just the right depth to remove the top layer of skin and accelerate the skin's own renewal process. The face and neck are the most popular areas for treatment but most skin areas can be treated.
The procedure causes little to no pain and most people can tolerate the five to ten minute treatment with no anesthetic at all. You may experience some redness and a sensation resembling sunburn immediately after the treatment. The best part is the result—reduced wrinkles, improved color evenness, and smoother, more luminous, healthier-looking skin.
PicoSure
PicoSure®, our newest laser technology, provides effective overall facial skin rejuvenation, including the reduction of fine lines and wrinkles, benign pigmented lesions and acne scars. The treatment increases new collagen and elastic production and greatly improves the skin's tone and texture. There is no down time and no anesthesia required for this treatment at Southern Surgical Arts.
HALO Laser
Aging and exposure to the sun over time can rob your face of its youthful glow and cause fine lines and wrinkles. HALO™ is the latest treatment innovation from Sciton, the only customizable hybrid fractional laser system available.
That means treatments can provide precision removal of both surface and sub-surface facial skin damage simultaneously, even though the two types of skin require a somewhat different approach.
HALO™ is ideal for improving skin tone, texture, wrinkles and fine lines, reducing pore size and bringing back that more youthful glow. Best of all, you can get superior results with little or no downtime.
Microneedling
Dermapen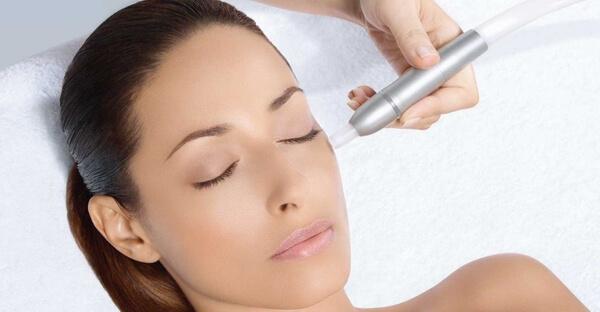 Dermapen® is an advanced skin micro-needling device that works to tighten, lift and rejuvenate the skin. The unique spring-loaded needle tip of the Dermapen uses an automated needling motion that minimizes pain and discomfort, while better promoting an even absorption of topicals, such as Platelet Rich Plasma, hyaluronic acid, hydrogenated collagen, Vitamin C and peptides into the skin. The results are youthful looking skin with even tone and texture and down-time of only one day. Recently awarded "Best Professional Skin Rejuvenation Device" at THE Aesthetic Show 2012, the Dermapen is effective in reducing fine lines and wrinkles, minimizing pore size and acne scars.
Mesopen
Mesopen® is the newest micro needling device available and uses the same principle as the Dermapen® but penetrates deeper and more evenly into the skin. The device creates microscopic holes, invisible to the naked eye, which stimulates your body to produce elastin and collagen, two substances vital for creating new skin.
This procedure can reduce your acne scars, stretch marks, wrinkles, pigmented lesions and other skin imperfections and rejuvenate your skin texture. The Mesopen can also be used to apply topical creams, gels and lotions more effectively.
Best of all, the procedure is complete in 30 minutes or less, discomfort is minimal to none, and the most common effect is mild reddening for a day or two following the procedure. You will begin to notice firmer, tighter, and smoother skin within two weeks and maximum results will be visible within six months.