Chest Reshaping for Him
Conveniently located to serve the areas of Calhoun, GA, Chattanooga, TN and Ooltewah, TN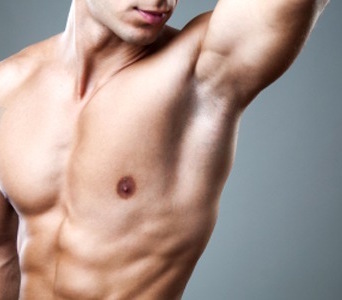 When a breast reduction is mentioned, most people immediately think of women and rarely of men. Having localized fat or glandular tissue in a man's chest can make him feel terribly self-conscious, even to the point of avoiding intimacy and recreational activities to hide his condition. Even in cases where the excess fat is due to genetics and not obesity, the inevitable comparison of a man's chest to that of a woman can be disheartening.
Our board-certified cosmetic surgeons at Southern Surgical Arts are especially talented at body contouring. Using a laser-assisted liposuction technology called SmartLipo™, they remove fat from beneath the skin's surface and reshape the underlying tissue.
The result is a slimmer and better-looking physique so that you can feel more at ease and enjoy an active lifestyle.
Who is a Good Candidate?
Ideally, a chest reshaping candidate should be a non-smoking male between 18 and 65 years of age who is in good health and desires to reduce the fat and tissue in his chest.
How Much Does it Cost?
Beginning at $5,600, the cost of chest reshaping includes the surgeon's fee, anesthesia costs, facility fees, supplies, and all routine follow-up visits.
Recent Before & After Photos
We are hard at work to bring you our best gallery experience yet.
Please check back often, or request a consultation to learn more about how Southern Surgical Arts can help you achieve your cosmetic goals.
To view before and after photos of cosmetic procedures for Men, please visit our gallery.