Inverted Nipple Correction
Conveniently located to serve the areas of Calhoun, GA, Chattanooga, TN, Ooltewah, TN, Franklin, TN and Blueridge, GA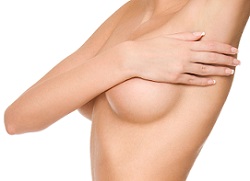 An inverted nipple occurs when tight bands of tissue attached to the nipple keep it from projecting normally out from the breast. An estimated 10-20% of women have at least one inverted nipple,[1] but that does not mean this solely affects women. Men too can have one or both nipples inverted. While this can be caused by breastfeeding or changes in weight, this usually is the result of being genetically predisposed to having inverted nipples. 50% of the people with inverted nipples have inherited the trait.[2] Although there are some at-home remedies aimed at correcting this, the only true lasting approach is minimally invasive surgery that cuts away at those tethering tight bands to free the nipple's inversion. Here at Southern Surgical Arts in Chattanooga, Tennessee, our skilled surgeons can correct inverted nipples on their own or use the service to complement another one of our operations. If you wish to schedule a consultation or want to speak with a member of our team please call us at (423) 226-3331.
About Nipple Correction Surgery
For those who don't have inverted nipples, they might not understand the insecurity that are associated with having inverted nipples – insecurities that can sprout up at any age. From puberty to post-pregnancy, the way you look and, more importantly, how you feel about the way you look is crucial to your happiness. For men, inverted nipples may make you insecure about being shirtless when you go for a swim or while at the beach with friends. For women, inverted nipples may interfere with breastfeeding and make you self-conscious when you notice them in the mirror. 87% of people with inverted nipples have both nipples inverted.[2] We know how a seemingly small trouble spot can be so detrimental and embarrassing to your overall self image. That's why we offer inverted nipple surgery, because we know how such a small tweak can revamp your confidence in your body.
Benefits at Southern Surgical Arts
Inverted nipple surgery is a perfect pair to complement other breast enhancement operations while also being great as an isolated procedure. Other benefits to getting inverted nipple surgery at Southern Surgical Arts are:
Quick Procedure
While many other plastic surgery procedures on the breasts may require extensive time in the operating table, with inverted nipple correction you can expect a procedure that lasts roughly around 30 minutes per nipple. After the procedure is complete you are free to jump back into your day!
No Down-Time
Because the procedure is done under local anesthesia and is minimally invasive, that means with inverted nipple surgery you don't have to be laid up in a bed recovering for a lengthy period of time. After the procedure, you may expect some mild swelling and tenderness, but nothing that would interfere with your day to day life.
Zero to Minimal Scarring
The slight incision is done around the bumpy part of the areola. Here our doctors will suture the area after the procedure. Because the incision is performed around the textured part of the nipple this will help hide and disguise any small scar that may be left as a result of the procedure.
Candidates
Are you someone who:
Has had inverted nipples for as long as you can remember?
Has recently developed inverted nipples?
Is insecure about your inverted nipples?
Has tried home remedies but to no avail?
Doesn't have time to be laid up recovering?
Wants to add inverted nipple surgery to another breast augmentation service?
If you answered yes to any or all of these questions then you have a high likelihood of being a perfect candidate for inverted nipple therapy. However, it is important to note that this procedure may interfere with your ability to breastfeed in the future. 
Personal Consultation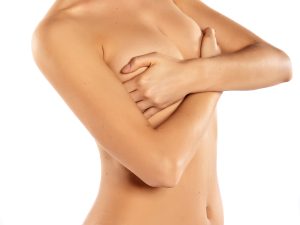 With 23 years of combined experience in the field of plastic surgery, our doctors at Southern Surgical Arts have just the right level of expertise and wisdom to address your unique and individual needs. Our diverse team of experts are the right surgeons and doctors to handle all of your cosmetic questions. At your consultation, we will go over your medical and surgical history, as well as your prescription history. Then, we will listen to your aesthetic goals. It is important for us to get a strong understanding of what your desired results look like and how our services can best achieve those goals. Next, we will inspect the inverted nipple(s) and decide if minimally invasive surgery is the best course of action to garner the results you want. If surgery is elected, then we will schedule a time and date for the procedure. You will be given a checklist of preparatory steps that need to be taken before the date of your procedure.
Preparation
Before your inverted nipple surgery it important to follow the checklist given to you during your consultation as well as:
Avoid blood thinning medication such as ibuprofen and aspirin as these can cause extensive bleeding during the treatment and can hamper the body's natural healing process
Avoid alcohol and nicotine before and after the procedure as these substances can also thin your blood and cause complications during and after the treatment
If you are receiving other plastic surgery treatments complementary to your inverted nipple surgery then you will need to schedule a ride home from our offices
Procedure
During an inverted nipple surgery, a skilled surgeon will make a tiny incision at the base of the nipple after administering local anesthesia to sedate the nerves in the breast. In a matter of minutes, the surgeon will detach the nipple from the tethered tissue bands, freeing the nipple to rest naturally on the breast. The surgeon will make their best effort to keep the milk ducts intact, however for some patients this can prove too difficult so be aware that breastfeeding may not be possible after the procedure.
Recovery
The beauty of inverted nipple surgery is how relatively quick and easy the procedure is. If done as an isolated procedure where both nipples are treated, the patient is in and out of the operating room in just under an hour and free to go about their day. This treatment is so smooth and secure it can be done over a patient's lunch break.
After the surgery, the nipple(s) may be tender and swollen. Some patients have experienced numbness in the nipple(s) for a few days to a couple weeks after the operation; this is completely normal and is evidence that the body is healing naturally.
Results
Because the bands are cut during the procedure, results should be evident rather instantly. It may take a couple days for the swelling to subside and for the nipple to acclimate to its new position on the breast.
Corresponding & Complementary Procedures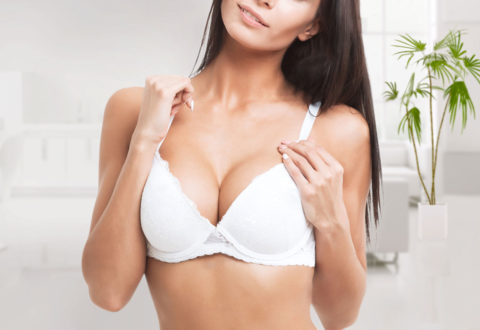 While some patients receive inverted nipple surgery as an isolated operation, most of the time it is partnered with other breast related surgeries. Our most popular breast operations are:
Breast Lift
A breast lift is where different degrees of ptosis in the breast are corrected by removing varying amounts of tissue. This allows the breast and nipples to be hoisted up to a brighter angle on the chest. Patients who receive a breast lift alone are already content with the cup size of their breast but are unhappy with how their breasts may hang or sag on their chest.
Breast Augmentation
A breast augmentation is where the size and shape of the breast is reconfigured to a more desirable appearance. Through different sized and shaped implants, our expert surgeons are able to help you decide on which implants are best for you and your aesthetic goals. If you want a noticeable change or a discrete enhancement to your breasts, our surgeons are key at helping patients decide which ones are perfect just for them.
Breast Reduction
While some women are unhappy with the small size of their breasts, others are uncomfortable with the sheer breath of their breasts. For those who want to reduce the size of their breasts, a breast reduction may be the perfect route. Whether through genetics, motherhood, weight gain, or past operations, a woman's breasts can grow to a troublesome size. But with breast reduction surgery, a woman can be freed from the insecurities that arise from uncomfortably large breasts.
Cost
With inverted nipple surgery, many factors can play a factor in arriving at the cost of the surgery. Those factors include:
Other surgeries elected to be used during the operation
Patient's medical history
Patient's body type
And much more
If you wish to learn more about our financing plans or ways to pay, please visit the financing page on our website. 
FAQ
Is it normal to have inverted nipples?
Yes! Inverted nipples are common in people of both genders and can be easily fixed with minimally invasive surgery. 
Can you fix protruding nipples?
Yes, there are procedures we can do that reduce abnormally long or protruding nipples. Contact us to learn more about all of our treatments!
References
Bouchet-Horwitz, J. (2011). The Use of Supple Cups for Flat, Retracting, and Inverted Nipples. Clinical Lactation, 2(3), 30–33. https://doi.org/10.1891/215805311807010477
Nagaraja Rao D, Winters R. Inverted Nipple. [Updated 2020 Nov 30]. In: StatPearls [Internet]. Treasure Island (FL): StatPearls Publishing; 2021 Jan-. Available from: https://www.ncbi.nlm.nih.gov/books/NBK563190/