Forever Clear by Sciton
Conveniently located to serve the areas of Calhoun, GA, Chattanooga, TN, Ooltewah, TN, Franklin, TN and Blueridge, GA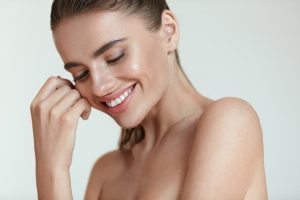 Are you tired of seeing no improvement in your acne even after using creams, medications or implementing a time-consuming skincare routine that promised clear skin?
The Forever Clear BBL skin treatment targets acne-causing bacteria and present acne with light energy. The Forever Clear by Sciton device delivers energy deep into the skin to rejuvenate your skin and improve its health.
Sciton is a company dedicated to providing advanced laser and light systems to the aesthetic market. Sciton has been developing products for over a decade and continues to provide impressive, safe technologies that improve people's lives.
Don't wait any longer, if you want to see improvements in your skin schedule a consultation with us so we can get you started down the path towards glowing results.
What is Forever Clear?
Forever Clear is a skin-transforming device that emits blue and yellow broadband light to dramatically improve the health of the skin. This cutting-edge technology is non-invasive and was specifically designed to help individuals who struggle with acne. Forever Clear treatment areas include nearly the entire body. The most popular treatment areas are the face, neck, and back.
BBL stands for BroadBand Light. BBL-based systems are highly customizable and can be used to target a certain area or concern – like acne.
In a Forever Clear BBL treatment, blue BBL light is used first. This light reaches deep down into the pores to target and eliminate acne-causing bacteria. Once bacteria is killed, yellow BBL light is emitted to reduce the inflammation and redness that is a primary characteristic of acne. The last step is optional and includes infra-red light. When infra-red light is pulsed quickly, it stimulates the body's healing response. The skin will then build fresh collagen to improve the quality and texture of the skin, helping you have long-lasting results.
This triple-aspect treatment works to stop acne from progressing and repair skin being affected. Forever Clear is your answer to frustrating acne.
What is Acne?
Acne is a difficult skin condition that affects millions of men and women. Acne occurs when the follicles of your hair are plugged with oil and dead skin cells. The results are pimples, whiteheads, and/or blackheads.
Acne can affect most places on the body and is commonly found along the face, chest, shoulders, and upper back.
Acne affects many people and is prevalent in teenagers. Acne's prevalence in adolescents is largely due to puberty. Puberty causes hormonal changes that affect many areas of the body including the skin. Hormones will increase the amount of sebum made by the sebaceous glands. With dead skin cells already present, the extra sebum will cause pores to become easily clogged. Clogged pores and existing bacteria lead to acne breakouts which can be painful and embarrassing.
What Causes Acne?
Acne is complex and caused by a number of factors. Be sure to see a dermatologist to understand the underlying reasons for your acne. Reasons why acne develops may include:
The overproduction of oil
The presence of bacteria
Clogged hair follicles
Medications
Increased hormones called androgens
Diet
Anxiety
These factors may all play a part in acne. Everyone is different and will have a reason specific to their genetics and lifestyle as to why they have acne. Acne is a noticeable development and is often a painful skin condition. Common acne symptoms include:
Whiteheads
Pimples
Small red bumps
Blackheads
Large solid lumps beneath the skin that are painful
Lumps beneath the skin that are pus-filled and painful
Acne can be very uncomfortable and have a negative effect on your self-image. At Southern Surgical Arts, we want you to be comfortable and confident in your skin. The Forever Clear BBL treatment can help diminish your acne greatly and help you be confident in your skin again. Reach out to us today by clicking here if you are interested in healthy, glowing skin.
The Difference of Forever Clear BBL Acne Treatment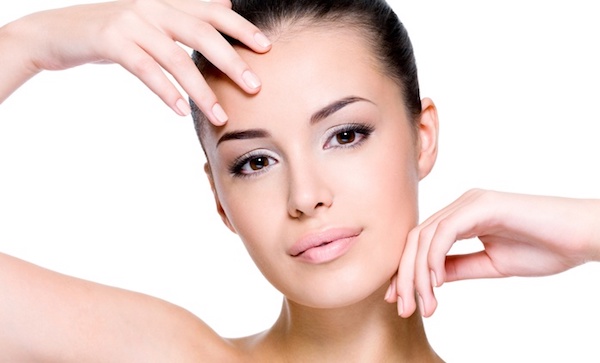 The Forever Clear BBL treatment will set you up for clear healthy skin. This cutting-edge, FDA-approved acne treatment was specifically designed to precisely target problem areas. The light reaches deep into the skin to create long-term improvement and stop acne where it begins – the pores.
The treatment has been tested and proven safe and effective at decreasing present acne and lowering acne breakouts in the future. Not only does the BBL light therapy reduce acne it improves the skin. The addition of infra-red light will improve the natural function of your skin and boost collagen levels. Collagen is what keeps your skin structured and remain in place. Increased levels of collagen will help your skin's texture even out and soften. The Forever Clear sets you up for healthy skin now and in the future.
Benefits
The primary advantage of a Forever Clear treatment is that your acne will clear up. For many patients, that's incredible! So many products today promise reducing acne but they either take a long time to show results or they have adverse side effects.
With the Forever Clear BBL treatment, you will need very little preparation and will have little to no downtime. We offer a solution that will start working right away and help your skin look amazing in the months to come.
Candidates
Men and women of all ages who have active acne are great candidates. This skin condition can cause distress and discomfort, but with Forever Clear, you can find relief. We encourage you to schedule a consultation with us and get started on dramatically improving your skin.
Personal Consultation
During your consultation, you will get to ask questions, learn about acne and how it can be treated with the Forever Clear device. Time will be taken to get to know you, assess your skin, learn about your medical history and learn what your skin goals are. During this conversation, the details of the treatment will be discussed. Included in this conversation will be the topic of anesthetics. Anesthetic is not often needed for this treatment but a topical anesthetic may be requested if desired. We want you to have a comfortable treatment.
If a Forever Clear treatment is determined as a healthy solution for you, an appointment will be scheduled and you will be informed on how to prepare for the procedure.
The Forever Clear Treatment
A Forever Clear treatment session will last twenty to thirty minutes.
First, a layer of gel is applied to the skin. The gel will improve the efficiency of the light treatment as well as keep your skin hydrated.
Second, blue BBL light, yellow BBL light and then infrared light is applied in order for the best results.
Once the treatment is complete, the skin will be cleaned and you can return to your regular day. A light layer of makeup can be applied if desired.
Recovery
Little to no discomfort is associated with the Forever Clear treatment.
Common post-treatment symptoms include redness, temporary darkened pigmentation and the feeling of a mild sunburn. These symptoms should not last long.
Ice packs and approved moisturizers can be applied throughout the day to lessen these symptoms. We will provide you with recovery instructions to make sure you are set up for your best results.
Results
Improvements will be seen after just one treatment. We encourage you to follow the treatment plan developed for you. This plan will be customized to your skin and desired outcome. Once your skin goal is achieved, maintenance appointments every four to six months will keep your skin looking beautiful and healthy.
Cost
The cost of your treatment will be particular to your health and skin. Because we have a personalized approach to how we care for patients, your cost will be unique to you and your goals. If you are interested in learning more about Forever Clear treatments, give us a call at (423) 266-3331 or click here and schedule a consultation.
FAQs
Does BBL help with acne?
Yes! BBL light therapy helps improve acne and skin quality. Specifically, blue and yellow BBL light help to decrease bacteria and improve symptoms caused by acne in the skin.
How long does it take to see BBL laser results?
The length of time it takes to see results will depend on the person and degree of acne. The skin will be healed from the effects of the laser treatment after about a week but most patients require multiple BBL light sessions to see the results they desire. In your consultation, a treatment plan will be created that includes a timeline of when you may notice improvements.
What causes your face to breakout?
There are many factors that cause your face to breakout. Hormone imbalances, genetics, lifestyle, medications, and many other elements. It's always a good idea to see a dermatologist so you can get a better idea of what may be causing your acne breakouts.
How can I stop getting pimples on my face?
The best way for you to stop getting pimples on your face will require an understanding of the underlying causes. The Forever Clear BBL light treatment is a great solution to bothersome acne. The treatment affects the deep levels of the skin as well as the more shallow areas where inflammation occurs. With Forever Clear BBL light therapy, you are getting an advanced treatment that will improve your skin in the present and set it up for beautiful, healthy results in the future.

Start your treatment today by clicking here and setting up a consultation!