Brazilian Butt Lift (BBL)
Conveniently located to serve the areas of Calhoun, GA, Chattanooga, TN, Ooltewah, TN, Franklin, TN and Blueridge, GA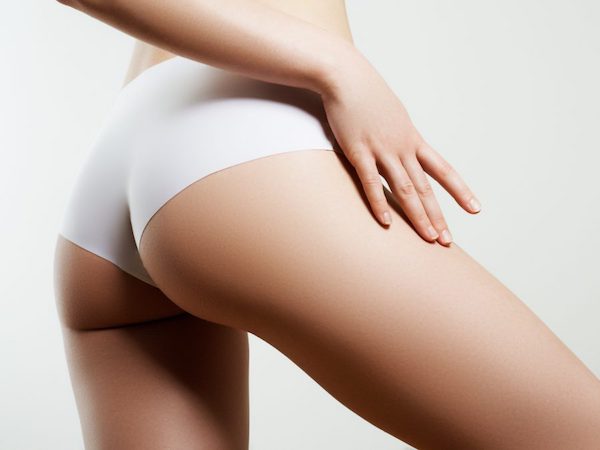 A Brazilian Butt Lift is a popular cosmetic procedure in which a surgeon will remove body fat from other areas of the patient's body to enhance their buttocks. Are people with a beautiful backside making you jealous? Is spending countless hours at the gym simply not giving you the results you really crave? If you need help achieving that perfect butt, a Brazilian butt lift (BBL) can be the right choice for you as it improves proportions, shape, and contours of your butt, hips, and waistline.
The fat will then be crafted to create a fuller, rounder profile to your backside.
BBL differs from silicone butt implants. Yes, they also enhance the shape of the buttocks but BBL offers so much more! BBL is a two-part medical procedure where we'll perform liposuction of the abdomen, flanks, and back.[1] The fat is then transferred to the gluteal area of the body, resulting in a rounder, firmer look.
If you're looking for a permanent solution to a barely-there bottom and exercising alone hasn't worked, schedule a consultation with our friendly surgeons. At Southern Surgical Arts, we aim to make a positive difference in our patients' lives with natural-looking results that leave you with a newfound outlook. You can reach our state-of-the-art office in Chattanooga, TN at 423-266-3331.
What Problems Can a Brazilian Butt Lift address?
A BBL is able to tackle issues of the buttocks:
Small Buttocks
Flat Behind
Box-shaped Backside
Asymmetrical Assets
Sagging Derriere
Small Booty
If you're experiencing these concerns, we will address them head-on. A Brazilian butt lift is meant to be a customized experience for you that complements your figure and bone structure. If a patient has asymmetrical cheeks, an appropriate amount of harvested fat will be injected into the smaller check to bring the buttocks into balance.
Small, flat, or box-shaped behinds can be enhanced by injecting fat from either the top, bottom, and/or sides of the cheek to create a voluptuous, sculptured posterior. However, sagging caused by an excessive amount of loose skin may not be improved by this procedure. A consultation examination with our surgeons will help determine that.
What Are the Benefits of a Brazilian Butt Lift?
BBL has worked wonders for many people. It creates natural-looking results while keeping a fuller profile for your backside. It is also good for addressing issues with sagging and shapelessness that happen as the result of aging.
Below are more long-lasting effects the procedure has had on our patients:
Improved proportions
Curvaceous buttocks
Better waist-to-hip ratio
Natural-looking results
Diminished fat pockets in other areas of the body
Less visible cellulite
Improved self-esteem
Who makes a good candidate for a Brazilian Butt Lift?
During our consultation meeting, we will perform an exam and ask you a few questions to understand how we can build better buns.
Ideal candidates for BBL are:
Women and men at a healthy weight
Patients ages 25 to 55
Non-smokers
Good health standing
Haven't had severe surgery complications or reactions
The ideal patient has adequate excess fat that can be used to craft a perfect bottom. The larger you want your posterior to be, the more harvested fat is needed for a BBL as subcutaneous fat can not be obtained or used for your treatment. Patients should also have good skin elasticity as it will complement their new contoured rump. Those with sagging skin from a recent weight loss may require separate skin removal.
Patients should have realistic expectations as results may vary. They are based on individual goals, weight and body frame, and the amount of fat available for harvesting. It is not designed to provide a large increase in size but provides a noticeable, natural-looking improvement.
Since each patient experiences different questions and concerns, BBL is a custom aesthetic procedure designed to provide each of our patients with jaw-dropping results to enhance their frame and structure. A consultation with our surgical staff will further determine your candidacy.
How can I schedule a consultation?
Scheduling a free consultation with Southern Surgical Arts is an easy process. Give us a call at 423-266-3311 and one of our friendly staff members will gladly assist you on your journey to a better rear end.
Our consultation is a friendly and honest discussion that leaves nothing out. You are promised to get a thorough explanation of the procedure, costs involved, result expectations, and recovery times. We will never paint an unrealistic picture for you and we will always disclose what you can expect.
We understand that transforming the body requires listening and commitment to safety. Dr. Deal, Dr. Gardner, and Dr. Kluska are all fellowship certified and Board Certified Cosmetic Surgeons. They will listen carefully to your needs so that they understand your goals and develop a course of action to achieve them. Our three surgical team has a combined 23 years of cosmetic experience. Since 2004, they have performed more than 18,000 major cosmetic surgeries. For more information about some of our procedures, check out our blog.
How do I prepare for the surgery?
At Southern Southern Arts, we got your back. Our caring medical staff is highly trained at transforming the body and unveiling a brand new you to the world. We are here to walk you through every step of the way.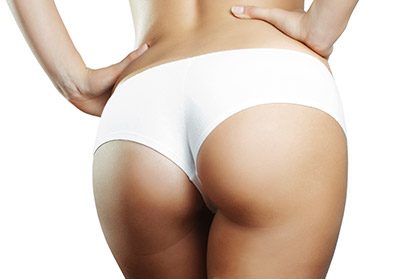 It is best not to eat or drink after midnight on the eve of surgery because you will be placed under anesthesia. You will need to fast a few hours leading up to your BBL to avoid complications of nausea.
Remember to maintain a healthy and active lifestyle. A BBL or any aesthetic operation should not be viewed as your only solution. We encourage you to exercise and eat healthy to ensure long-lasting results.
What happens during the procedure?
The entire BBL process can take anywhere from two to four hours.[3]
Here's what to expect: One of our surgeons will review the final details of your procedure, goals, and results so you know what to expect. Our surgical team will perform other preparation duties like marking your skin with temporary guide marks and inserting an IV to administer anesthesia.
Once you are resting comfortably and anesthesia has taken effect, we'll take you to the operating room where your skin will be cleansed. Then, the area to be treated with liposuction will be injected with tumescent fluid, a mix of saltwater, epinephrine, and lidocaine..[4] Once the fat is removed and processed, we'll begin inserting injections just below the surface of your skin. Fat injections will be layered just below the skin of your butt and hips until your bootylicious look is perfected.
How long will it take to recover?
Once your procedure is complete, we will have you recuperate in our recovery room for a few hours and cared for by our skilled team. Since this is an outpatient procedure, you will be allowed to return home right after recuperation. Plan to have a loved one or family member drive you home as you may not be able to drive home and take care of yourself during the first 24 hours of your BBL surgery.
It is perfectly normal for you to experience some tenderness or soreness. This will go away in time with proper care and pain medication. Butt lift patients have to lie on their stomach when not standing or walking during the first two weeks following surgery.
The entire recovery time can be anywhere between two and six weeks. Pain should level off in about one week. Bruising, swelling, and soreness in your buttocks region may after treatment. This may last for a few weeks. It is recommended that you avoid strenuous activities for 6-8 weeks.
After surgery, we'll outline all the specific after-care instructions for you to follow. Our surgeons will prescribe medication to manage discomfort. Periodically, you will be asked to make follow-up appointments to monitor the healing process.
What will the results look like?
Your Brazilian butt lift results can last for decades without the need for additional treatments. Regular exercising and dieting will help you keep your better butt for years to come. This is why patients report high rates of satisfaction and have a low risk of complications. For a preview of the care you will receive, read through our patient reviews.
How much does the Brazilian Butt Lift Cost?
The cost of a BBL will depend on a number of factors, including the patient's specific goals and needs and the amount of liposuction performed. On average, a Brazilian Butt Lift can cost from around $9,500 to $10,500.[4] For an exact estimate, schedule a consultation with us for a customized quote.
At Southern Surgical Arts, we want our patients to achieve the best look without worrying about breaking the bank. We will have an informal discussion about your payment options. We offer several convenient ways to pay including cash, personal checks, and most major credit cards. There are also several convenient financing options available to you.
References