Breast Revision
Conveniently located to serve the areas of Calhoun, GA, Chattanooga, TN, Ooltewah, TN, Franklin, TN and Blueridge, GA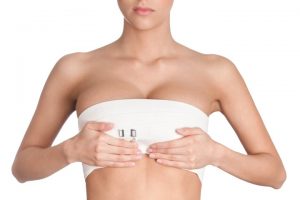 Breast revision is a surgical procedure involving the removal and replacement of breast implants after an initial breast augmentation. Common reasons to have this procedure are due to aging, weight fluctuations, and/or pregnancy. Generally, this procedure is mainly used to correct the multiple complications that can stem from breast augmentation. Undergoing a breast revision will not only help boost self-esteem but will also give you a bust that everyone will envy. Improvements in breast surgery techniques have renewed interest amongst surgeons in implant reconstruction.[1] Multiple studies have confirmed that breast reconstruction surgery results in high patient satisfaction with their new breasts. The surgeon's patient selection is critical for this procedure's success.[2]
Keep reading to learn more about breast revisions and how you or a loved one can benefit from surgery.
If you are looking to revitalize your breasts and present a more aesthetically pleasing and youthful look, schedule your consultation with Southern Surgical Arts and start feeling the way you deserve!
At Southern Surgical Arts, we perform all of our procedures in several accredited, state-of-the-art facilities and luxurious offices in Chattanooga's Southside. Calhoun, GA, is SSA's first location and surgical facility. We also operate at Physicians Surgery Center near Parkridge East Hospital in Chattanooga.
Call now at (423) 266-3331, and one of our friendly staff members will help guide you through the process.
About Breast Revision
Breast revision surgery is designed to correct any complications that have occurred after the initial augmentation. The procedure consists of the removal and/or replacement of implants in order to bring breasts back to their firm look and feel.
It is important to note that the procedure is not only for complications caused by implants but also if the patient is looking to change the size or type of implant.
Depending on the kind of issue the implants are causing or your reason for needing the procedure, different techniques will need to be used. Your surgeon will be more than happy to explain this to you during your consultation.
Who Should Consider Breast Revision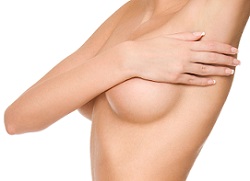 Breast revision surgery is for anyone looking to revitalize their body and get back those once youthful and perky breasts who have already undergone a breast augmentation. For those of you who are still unsatisfied with your breasts after the primary breast augmentation, this procedure is for you.
The ideal candidate must be in good health, a non-smoker, and already have had a breast augmentation in the past.
This is not a procedure for patients looking to obtain breast implants for the first time.
Reasons for Pursuing Surgery
Implant Replacement
We can't assume that implants are going to last forever. They usually last up to 10 years. This is another reason patients go for breast revision. This is not for everyone, of course. Some people don't feel the need to get their implants replaced ever, but if you are looking to redefine your breasts again, breast revision surgery is your next step.
Implant Rupture
When an implant ruptures, it can cause the patient pain and lead to changes in the shape of the breasts. This is a widespread reason for undergoing a breast revision. Be aware that sometimes ruptured implants can go unnoticed due to the tissue that forms around the implant, called a capsule. If the implant ruptures, the capsule is known to trap the implant and its contents within the surrounding tissue making it hard to determine if the implant has ruptured or not. Make sure to consult with your doctor if you think this might have happened to you.
Capsular Contracture
A capsular contraction is a complication that can come from the initial breast augmentation. This occurs when scar tissue begins to grow around the breast implant forming a tight seal. This tends to make the implant stiff and/or deformed.
Changes in the Body Over Time
With age, the skin begins to have less elasticity which can cause the breasts to droop. Changes in the body caused by pregnancy and/or fluctuating changes in weight can result in the breasts losing their shape.
Changing Breast Size
Some people decide years after their initial breast augmentation that they would like to change their breast size. This could be because they would like to change the type of implant, are looking to increase or decrease their breast size, or because of asymmetry.
Your Consultation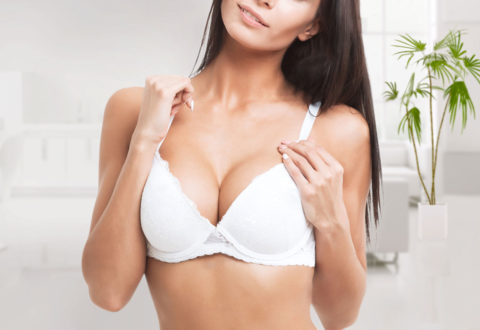 Your consultation at Southern Surgical Arts will address all the questions and concerns you may have when considering a breast revision. Your doctor will go over any and all family history that will pertain to the procedure. It is crucial to be very thorough when speaking with the doctor to prevent any complications.
Your surgeon will ask for a list of medications. Make sure to include any and all medications, regardless of if they are prescription or over-the-counter. After the necessary information is collected and it is determined that you are a good candidate, you will discuss any concerns, your expectations, and your reasons for surgery.
Your surgeon will then construct a breast revision plan that is created specifically for you.
Click here, or call now at (423) 266-3331 to get your consultation scheduled today.
Breast Implant Options in Chattanooga
Saline Implants
Saline implants contain sterile salt water that is contained in a by a silicone shell. If a rupture does occur, the body will safely absorb the saline that leaked from the implant. This type of implant offers the firmest feel of available implants. If this is something you are not looking for, then silicone implants might be the better option.
Silicone Implants
Silicone implants offer a more natural feel. If the patient has little soft tissue coverage, this type of implant would be an ideal choice, offering a softer look. For patients looking for the best implant for post-mastectomy reconstruction or over the muscle implant placement, silicone implants will be the best choice because they are less likely to cause wrinkling or rippling effects.
Preparation
When preparing for a breast revision, the patient must:
Avoid taking aspirin, any anti-inflammatory medications, and other additional medication instructed by the doctor.
The doctor will advise the patient to stop smoking 3-6 weeks prior to surgery.
Make sure to establish a support system that can help you throughout the recovery stage.
Stay hydrated and get plenty of rest before the procedure. This is recommended for any procedure but should be included because it is an essential part of keeping healthy during preparation.
During the healing process, the patient's arms will have a minimal range of motion. It is best to have all necessary food and supplies during recovery for easy and comfortable access in preparation.
The doctor will advise you on any additional preparation required before surgery if necessary.
The Procedure
Breast revision surgery is a customizable procedure that is tailored to the specific needs of the patient. A consultation is required before obtaining the entire contents of the procedure because your doctor will need to evaluate precisely what needs to be done to give the patient the best results.
A breast revision starts with making an incision. Usually, the doctor will use the same incision from the original breast augmentation to minimize scarring. After removing the old ones, the new implants will then be inserted.
The majority of patients tend to have implants placed into the same pockets that were created during their initial breast augmentation.
Once the doctor has reached the desired results, the incision is then closed. After the procedure is finished, our caring staff will assist in making sure that the patient is comfortable and will monitor any changes in vital signs.
Recovery
Following the post-operative instructions given to you is crucial for proper healing and the best results. Your doctor might prescribe medication. You will be given a compression garment or surgical bra to wear during recovery to help with swelling, minimize bruising, and reduce the risk of blood clots.
Patients are asked not to shower for 2-4 days after the procedure, and it is advised to avoid bathtubs, spas, or jacuzzis. If necessary, the doctor will remove any dressings from the operated area and evaluate the healing process.
Recovery time can vary depending on what procedures were performed. Please note that patients who pair the breast revision with a breast lift have an extended recovery time. To ensure the best long-term results, continue a proper diet and exercise after your recovery stage.
Patients who go through pregnancy or serious weight changes after having the revision surgery could be prone to changes in their results.
If you enjoyed learning about breast revision surgery, we recommend you check out the Southern Surgical Arts Blog. You'll find great content like news updates, changes in procedures, FAQs, and much more.
Be sure to also check us out on social media. You can find us on Instagram, Twitter, Facebook, and Youtube. Reach out and share your thoughts with us. We'd love to hear from you.
FAQ
What Is Breast Revision Surgery?
Breast revision surgery is a procedure involving the removal and replacement of breast implants after an initial breast augmentation.
What Are the Reasons for Breast Revision Surgery?
Common reasons to have this procedure are due to aging, weight fluctuations, and/or pregnancy. Generally, this procedure is mainly used tocorrect any complications that stem from breast augmentation.
References
Tasoulisa, M. K., Iqbalb, F. M., Cawthorn, S., MacNeill, F., & Vidyad, R. (2017). Subcutaneous implant breast reconstruction: Time to reconsider? European Journal of Surgical Oncology, 43(9), 1636-1646. doi:https://doi.org/10.1016/j.ejso.2017.04.008
Allen Gabriel, MD, Steven Sigalove, MD, Noemi M Sigalove, MD, Toni L Storm-Dickerson, MD, Jami Rice, MSPAS, PA-C, Nicole Pope, MSN, FNP-C, CPSN, G Patrick Maxwell, MD, Prepectoral Revision Breast Reconstruction for Treatment of Implant-Associated Animation Deformity: A Review of 102 Reconstructions, Aesthetic Surgery Journal, Volume 38, Issue 5, May 2018, Pages 519–526, https://doi.org/10.1093/asj/sjx261