Pigmented Lesions (Brown)
Conveniently located to serve the areas of Calhoun, GA, Chattanooga, TN, Ooltewah, TN, Franklin, TN and Blueridge, GA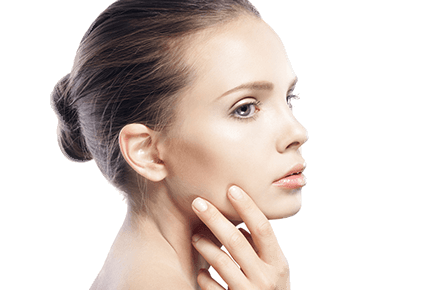 Pigmented lesions are areas of the skin containing especially high concentrations of melanin. They are typically caused by an excess of pigment, commonly due to sun exposure, aging or congenital factors. Pigmented lesions vary widely in size, shape and depth. Some are no bigger than a fingertip or even a pinhead, while others may be as large as a hand and occur in conspicuous places such as the face, neck or arms.
These lesions can be either raised or flat and are usually a cosmetic rather than a medical concern. However, certain moles or "sun spots" can be precancerous; removing these lesions is medically necessary. Consult with one of our physicians to learn how we can help you.
Intense Pulse Light (IPL) and Broadband Light (BBL)
In its simplest form, IPL/BBL is a series of short flashes of very bright light. IPL and BBL use short, safe bursts of light emitted from a flash-lamp to treat specific skin conditions. IPL and BBL systems carefully control both the amount of light and the speed of its delivery to your specific skin condition.
TCA Chemical Peel
This peel uses several strengths of trichloroacetic acid (TCA) based on your individual skin type. This peel effectively removes the surface layers of aged and sun-damaged skin. Benefits of the TCA peel include skin tightening, decreased appearance of fine lines and wrinkles and superficial pigment lesions with shorter recovery than laser resurfacing. May be repeated in 12 weeks.
ProFractional Erbium Laser
ProFractional™ resurfacing optimizes your treatment outcomes, while reducing your recovery time.
We use the laser to apply a series of tiny pulses of laser energy to your skin, revealing younger looking skin and stimulating the production of collagen in your skin.
This laser helps reduce pigmented lesions, as well as sunspots, sun damage, fine lines. It also provides a smoother skin texture and improved skin tone.
Smartskin C02
Smartskin C02 vaporizes surface skin layers (the laser targets water in cells). It removes sunspots, sun damage, fine lines and results provide a smoother skin texture and improved skin tone.
Often significant results can be achieved in one treatment.
MicroLaserPeel (microdermabrasion)
A MicroLaserPeel™ uses a scanning erbium laser to remove the outer layers of your skin in a safe and precise manner. We choose the depth of the peel based on your specific skin and how much downtime you can tolerate. We can perform MicroLaserPeel from very gentle to very aggressive, and everything in between.
Unlike earlier lasers, the MicroLaserPeel can be used on the full face, neck, chest, hands, etc. We can also treat smaller areas of need such as the eyes and mouth without the risk of changing the color of your skin. This was not possible with earlier laser technology.
One ten-micron MicroLaserPeel is the equivalent of four to six microdermabrasion treatments. You will experience two to six days of redness and/or peeling with this procedure depending on the depth. We may recommend anywhere from one to six treatments depending on your skin and schedule.
MicroLaser Peels, using the Sciton® Laser, can be done as a stand-alone treatment, or in combination with other lasers as well. This treatment has become one of the most effective skin treatments available today.
PicoSure
PicoSure®, a revolutionary picosecond laser with a pulse width that is 100 times shorter than nanosecond technology, provides effective overall facial skin revitalization with no anesthesia required allowing you to recover in a few hours with minimal discomfort. Just a few, fast, easy treatments reduce benign pigmented lesions and acne scars without harming surrounding skin and increases new collagen and elastic production which greatly improves the skin's tone and texture.
HALO Laser
Time and exposure to the sun over time can produce "age spots," uneven skin tone and visible signs of aging that rob your face of its youthful glow.
HALO™ is the latest treatment innovation from Sciton®, the only customizable hybrid fractional laser system available. That means treatments can provide precision removal of both surface and sub-surface facial skin damage simultaneously, even though the two types of skin require a somewhat different approach. HALO is ideal for reducing discoloration and improving skin tone and texture to help bring back a more youthful glow. Best of all, HALO produces superior results with little or no downtime.