Laser Hair Reduction Options for Men
Conveniently located to serve the areas of Calhoun, GA, Chattanooga, TN, Ooltewah, TN, Franklin, TN and Blueridge, GA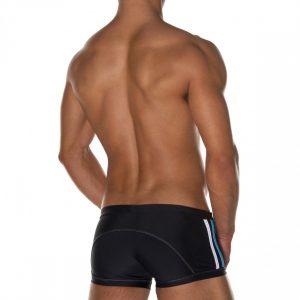 Southern Surgical Arts knows that most men wish they could reduce unwanted hair.
Now, thanks to advances in laser technology, a full cycle of laser hair reduction treatments can remove hair from treated areas.
Safe and effective, this treatment can be used on the neck, face and body.
Treatment Areas
Men often take advantage of laser hair reduction to enhance their appearance by eliminating hair on their neck and back. Reducing facial hair, excess hair in the nose and ears, and separating eyebrows are also common treatment areas. During the summer months, many men desire to reduce the hair on their backs, chest, and groin area.
Laser Types
Southern Surgical Arts offers several options for laser hair reduction.
During a consultation, the aestheticians determine which type of laser should be used depending on the area being treated, skin tone and sensitivity, and the coarseness of the hair itself.
Each of the lasers destroys the hair roots leaving behind only the appearance of smooth skin.
Treatment Cycle
Depending on the size of the area being treated, the actual procedure will last between 15-60 minutes. For long-lasting results, the treatment must be repeated 6-8 times so that each new growth of hair in the area can be treated. This will provide reduced hair growth in the treated area.
A touch up treatment may be needed if your body grows a brand new hair follicle.
Our Philosophy
At Southern Surgical Arts, we offer a number of procedures specifically for men. Looking as youthful as you feel can improve the way you view yourself and make a positive impact on your relationships with others. When discussing cosmetic surgical procedures with men or women, we consistently seek to enhance a person's beauty and produce natural-looking results.
Schedule a consultation with Southern Surgical Arts to discover what laser hair reduction treatments might be right for you.
Who is a Good Candidate?
Men
Age 18 to 65
Non-smokers
Generally in good health
Want to reduce excess hair
How Much Does it Cost?
To learn more about our hair reduction options and pricing, see our laser hair reduction pricing page.
Recent Before & After Photos
We are hard at work to bring you our best gallery experience yet.
Please check back often, or request a consultation to learn more about how Southern Surgical Arts can help you achieve your cosmetic goals.
To view before and after photos of cosmetic procedures for Men, please visit our gallery.