Cellulite Reduction
Conveniently located to serve the areas of Calhoun, GA, Chattanooga, TN, Ooltewah, TN, Franklin, TN and Blueridge, GA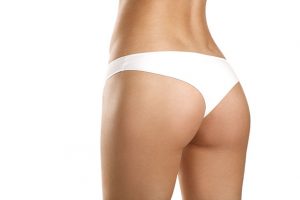 Southern Surgical Arts now has two ways to reduce cellulite for firmer, smoother skin. Qwo and Morpheus8 are the latest cellulite reduction treatments that target the underlying tissue to reduce cellulite for a remarkable breakthrough result.
Formerly, cellulite treatments were designed to treat the appearance of cellulite rather than the actual problem. Past treatment methods brought about some changes, but the results were temporary.
Who is a Good Candidate?
Women and Men
Ages 18 to 65 (or older if you are healthy)
Non-smokers
Generally in good health
Recent Before & After Photos
We are hard at work to bring you our best gallery experience yet. Please check back often, or request a consultation to learn more about how Southern Surgical Arts can help you achieve your cosmetic goals.
To view before and after photos of cosmetic procedures for areas Below the Waist, please visit our gallery.
QWO
Qwo is an FDA-approved injectable to improve the appearance of cellulite on the buttocks. Sessions are fast, and because Qwo eliminates the individual bands of connective tissue that cause dimpling, patients can selectively target specific instances of cellulite efficiently.
Morpheus8
Morpheus8 combines innovative radiofrequency technology with the time-tested benefits of microneedling. The handpiece's hair-like needles penetrate the skin to deliver RF energy to the dermis. This is a comprehensive way to stimulate the body's own production of collagen for smoother, firmer skin. In addition to improving the appearance of loose or unevenly textured skin on the body, Morpheus8 is also a safe and powerful way to tighten and revitalize facial skin.
To learn more about these cellulite reduction treatments, schedule an informative personal consultation with the team at Southern Surgical Arts.
Fill out our convenient contact form, or call 1(800)950-0492 to get started!