Hair Restoration with NeoGraft
Conveniently located to serve the areas of Calhoun, GA, Chattanooga, TN, Ooltewah, TN, Franklin, TN and Blueridge, GA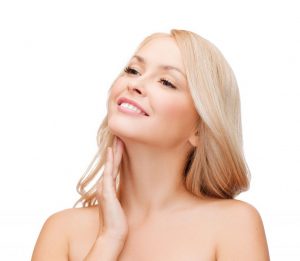 Ladies, take heart. Thinning hair and balding patches are much more common among women than you might think. You are definitely not alone. And thanks to the revolutionary NeoGraft® procedure, you can restore your natural hairline with no telltale signs. No one will know, unless you let them in on your secret.
The American Association of Dermatologists say 40% of those who experience hair loss are women. For about half, the cause is hereditary—a condition called androgenetic alopecia. This causes thinning over time, although it can also affect younger women. Other causes of hair loss in women include stress, weight loss, and medical conditions such as pregnancy and thyroid problems. It is important to consult a doctor as soon as you notice beyond-normal hair loss, to rule out a possible medical issue.
Hair loss and thinning can take a harder toll on women than men.
Men may see the problem as undesirable, and many pursue solutions such as NeoGraft®. Learn more about NeoGraft® for men. Studies show women can develop serious self-esteem issues to the point where they no longer want to go out in public. NeoGraft can be a life-changer.
The NeoGraft procedure vastly improves both the hair transplant process and the results.
The procedure uses a very precise technique called Follicular Unit Extraction, or FUE. The surgeon harvests individual hair follicles from healthy areas of the head, then inserts each follicle in the scalp where balding or thinning have occurred. Placement is natural-looking, so as the hairs continue to grow they blend in seamlessly.
The NeoGraft® device is the first follicular unit harvesting and implantation system to be approved by the FDA. The procedure is minimally-invasive, with little to no discomfort. There are no stitches, no visible scars, and there is no thinning in the harvest areas. There is also virtually no downtime. You can go back to work the next day.