Skin Treatments
Conveniently located to serve the areas of Calhoun, GA, Chattanooga, TN and Ooltewah, TN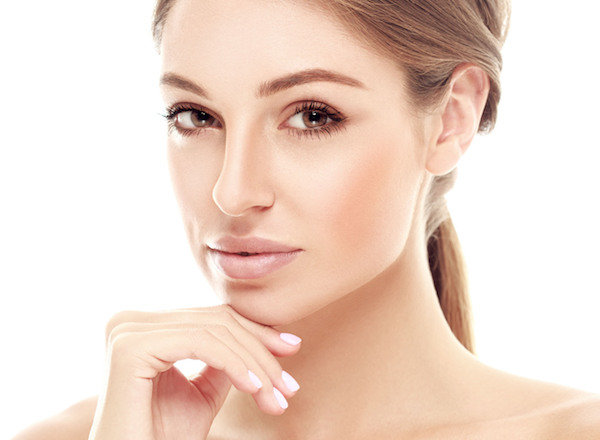 Southern Surgical Arts offers a variety of skin treatments to enhance your appearance and help you greet the world with confidence. Most of our treatments can be performed over your lunch hour. Our aestheticians are trained to customize your treatment to ensure optimal results.
Skin treatments at Southern Surgical Arts range from at-home skincare products to in-office services such as INFINI, Dermapen, microdermabrasion and other techniques to help you feel rejuvenated.
Make your appointment with one of our expert aestheticians to determine what treatment is right for you!
Microneedling
INFINI
INFINI® is the newest high intensity radiofrequency microneedling device for treating acne scars, wrinkles, texture inconsistency, and laxity to rejuvenate your face. Cleared by the FDA for facial treatment, the INFINI device can deliver heat at various depths and energy levels through its insulated micro needles to provide customized treatments for all skin types with minimal downtime.
Wrinkles and acne scars dissipate as collagen and elastin are renewed to return your face to a youthful, smooth, beautiful texture.
Dermapen and Mesopen
The unique spring-loaded needle tips use an automated needling motion that minimizes pain and discomfort.
Dermapen® and Mesopen® are advanced skin microneedling devices that work to tighten, lift and rejuvenate the skin by stimulating your body to produce elastin and collagen. The automated needling motion promotes an even absorption of topical serums, such as Platelet Rich Plasma, hyaluronic acid, hydrogenated collagen, Vitamin C and peptides into the skin. The results are youthful looking skin with even tone and texture and down-time of only one day.
Since the Mesopen penetrates slightly deeper than the Dermapen, the procedure can reduce your acne scars, stretch marks, wrinkles, pigmented lesions and other skin imperfections and rejuvenate your skin texture.
Exfoliation
Microderm
Medical exfoliation to minimize fine lines, pores, scars, discoloration, sun damage and more, Microdermabrasion is a noninvasive procedure that removes the outer, dead layers of the skin, stimulates cell turnover and collagen growth. A facial is included with this procedure to maximize results. You will see and feel immediate improvement in the look and texture of your skin.
Dermaplaning
Dermaplaning is a manual, physical exfoliation technique that safely and efficiently removes surface debris with a dermaplaning blade. This treatment has many benefits and is quick, safe and effective with no downtime.
Dermaplaning can be done as an add-on during a facial treatment or before specific chemical peels to allow for better penetration of the solution or product.
Dermaplaning is a great tool to achieve more even exfoliation and better results for antiaging treatments. Your skin will immediately appear brighter, more youthful looking and will feel smoother.
Vibraderm
Vibraderm technology consists of paddles with patented vibrating surfaces that move over the skin at rapid speeds. During this process, old skin cells are exfoliated and new collagen is produced, quickly improving the texture, smoothness, and tone of the skin at the point of treatment.
Fast and extremely safe, Vibraderm is also one of the most versatile skin treatment solutions available, applicable to treatment on virtually any area of the body. This makes it an ideal treatment for everything from mild acne scars to age spots, fine lines, wrinkles, sun damage, dull skin, and over-sized or clogged pores.
Waxing, Brow and Lash Tinting
Would you like to skip the mascara step in your daily makeup routine, and still have great looking lashes all the time? Would you like for your brows to match your new incredible hair color, but your cosmetologist refuses to help you due to safety concerns? If you're naturally blond, would you like for your lashes and brows to always be dramatically visible without the use of all the products? Do you have an upcoming wedding, vacation, or other special event where you would like for your eyes to look great without fear of smudging and smearing? You can, with a popular procedure known as tinting.
There are a variety of reasons people seek lash and brow tinting, but we at SSA know that safety should be considered. Although reported experiences are isolated, adverse reactions and consequences have occurred when people choose inexperienced individuals to perform the tinting.
Southern Surgical Arts safely and routinely tints lashes and brows. The procedure requires only one trip to the office and the tinting lasts an average of four to six weeks. Do not tweeze or wax prior to the procedure so that the maximum benefit may be achieved.
Microblading for Eyebrows
Microblading is an entirely new eyebrow pigmentation technique that produces delicate, natural-looking results, unlike obvious tattoos.
The microblade etches one fine hair-stroke at a time into the skin's upper dermis, so it can be used to add volume or reshape existing brows or create new ones for patients who have alopecia or similar skin conditions.
The procedure takes about 2 hours. Microblading is semi-permanent, lasting from 1 to 4 years depending on individual skin.
Sclerotherapy for Spider Veins
Spidery veins and small varicose veins that bulge on your feet or the backs of your hands can occur in women or men, young or older. Sclerotherapy is a minimally invasive procedure that eliminates damaged vein sections, enabling blood flow to reroute through healthier veins.
Recent Before and Afters
To view more before and after photos, please visit our gallery.