Laser & Light Treatments
Conveniently located to serve the areas of Calhoun, GA, Chattanooga, TN, Ooltewah, TN, Franklin, TN and Blueridge, GA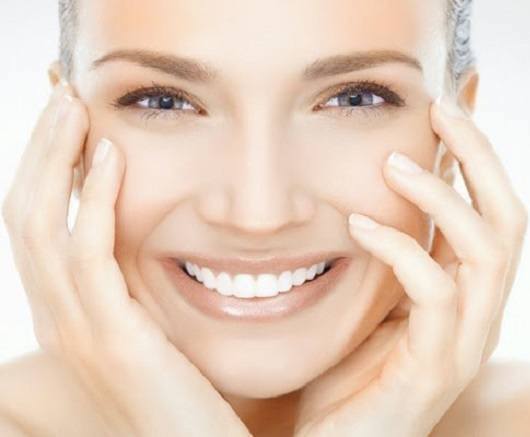 Laser technology at Southern Surgical Arts is what we are known for. Since 2004, we have been the area's leader in providing the most advanced technology for non-invasive, quick recovery treatments for our patients. We have the most complete line of lasers and light therapies in the entire tri-state region. Our lasers have multiple modes that allow for precise targeted treatments, as well as full field and fractional treatments. This allows us to treat any skin type with any aesthetic concern while also allowing us to customize your recovery to your lifestyle.
Dr. Deal, Dr. Gardner, and Dr. Kluska consistently research aesthetic lasers and often teach other physicians how to use them. Our aestheticians receive the latest training yearly so that you can be assured you are getting the best possible results. Our fleet of 12 lasers and highly skilled staff will give you the confidence you need to show the world your natural beauty.
Advanced Intense Pulse Light (Photo Facial)
Southern Surgical Arts offers the most advanced and widest variety of IPL (intense pulsed light) technology. IPL is often called photorejuvenation or photo facial. It is the gold-standard for the treatment of hyperpigmentation, sun damage, active acne, and even collagen rejuvenation for improved skin texture and tone.
You may notice positive changes even after your very first session.
We recommend an initial series of three to five treatments, one every four weeks. Depending on the condition of your skin, more treatments may be necessary. Many people maintain their results with an additional maintenance treatment every six to eighteen months.
PicoSure
PicoSure®, our newest laser technology, provides effective overall facial skin rejuvenation, including the reduction of fine lines and wrinkles, benign pigmented lesions and acne scars. The treatment increases new collagen and elastic production and greatly improves the skin's tone and texture. There is no down time and no anesthesia required for this treatment.
MicroLaserPeel
The MicroLaserPeel™* is ideal for total skin rejuvenation. The Sciton laser utilizes a short-pulsed erbium laser to ablate the outer layers of the skin at precise depths. We offer these "peels" from 15-30 microns. This treatment delivers excellent results for poor skin tone, fine lines and wrinkles, acne scars, sun-damage, etc. You may experience one to seven days of redness, swelling, and/or peeling with this procedure depending on the depth.
We may recommend anywhere from one to six treatments depending on your skin, schedule and desired results.
*There are recovery products required for this treatment. We will send you home with a starter kit after your first treatment.
NanoLaserPeel
This laser procedure uses computer-guided precision to remove the top layer of skin and accelerate the skin's own renewal process.
Just recently released is the NanoLaserPeel™ from Sciton. This new laser procedure uses computer-guided precision and the correct wavelength which works at just the right depth to remove the top layer of skin and accelerate the skin's own renewal process. The face and neck are the most popular areas for treatment but most skin areas can be treated. The procedure causes little to no pain and most people can tolerate the five to ten minute treatment with no anesthetic at all. You may experience some redness and a sensation resembling sunburn immediately after the treatment.
The best part is the result – reduced wrinkles, improved color evenness, smoother, more luminous and healthier-looking skin.
CO2 and ProFractional Laser Treatments
The CO2 and ProFractional™ laser treatments* treat scars, discoloration, wrinkles, and skin laxity. Per its namesake, fractional lasers only treat a fraction of the skin at a time with laser beams but treatment is aggressive.
Essentially, the laser drills millions of tiny holes in the skin – vaporizing what it comes in contact with and creating columns into the skin.
The minute damage or "wounds" created by the laser force the body to heal with new and healthy skin, after eradicating any previous pigmented or lax skin. The depth of laser penetration determines what is being treated, your skin type and your aesthetic goals.
*There are recovery products required for this treatment. We will send you home with a starter kit after your first treatment.
HALO Laser
Aging and exposure to the sun over time can rob your face of its youthful glow.
HALO™ is the latest treatment innovation from Sciton, the only customizable hybrid fractional laser system available. That means treatments can provide precision removal of both surface and sub-surface facial skin damage simultaneously, even though the two types of skin require a somewhat different approach. Halo is ideal for improving skin tone, texture, wrinkles and fine lines, revising scars, reducing pore size and bringing back that more youthful glow. Best of all, Halo produces superior results with little or no downtime.
Photofacials
Photo facials, using IPL technology, have a number of different uses, but are mostly used for treating brown spots, broken capillaries, and boosting collagen.
Blue Light Therapy
Blue light kills acne bacteria. When blue light strikes acne bacteria cells it sets off a chemical reaction that causes the bacteria to self-destruct. Blue light is an effective acne treatment, but it's not a cure.
Laser Hair Reduction/Removal
We were the first to introduce laser hair removal in the Northwest Georgia area.
Southern Surgical Arts offers the latest technology for laser hair reduction/removal. We currently have three types of lasers (YAG, GentleMax, and IPL). This enables us to customize your treatment—even for darker skin tones. All of our lasers are FDA approved and operated by highly trained technicians. You may need five to eight treatments for partial/total clearance.
Recent Before and Afters
To view more before and after photos, please visit our gallery.