Liposuction
Conveniently located to serve the areas of Calhoun, GA, Chattanooga, TN, Ooltewah, TN, Franklin, TN and Blueridge, GA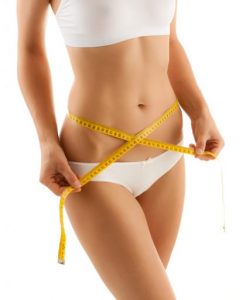 Are endless hours on the treadmill leading you nowhere? Diet and exercise are great ways to stay healthy, but they may not deliver the results you desire when it comes to body contouring. Some fat deposits are extremely difficult to shed. Liposuction may be the perfect supplement to your active lifestyle.
Southern Surgical Arts (SSA) can help you discover the slimmer, sleeker you with a strategic liposculpture plan. Conveniently located in Chattanooga, Tennessee, and Calhoun, Georgia, SSA removes unwanted fat gently and effectively. Liposuction with SSA may unlock the shape, size, and contours you have always wanted. Schedule a consultation and let's start a conversation about your aesthetic goals.
Before and After Photos
About
Liposuction is one of the most popular cosmetic procedures in the United States, second only to breast augmentation. Many people are looking for guidance and assistance to improve the way they look. Thanks to advances in medical science that continue to revolutionize our lives, liposuction may be the ideal option.
Simply speaking, liposuction removes certain amounts of fatty tissue from isolated areas that are otherwise difficult to tone and trim.
SSA's innovative liposuction techniques will target these areas, leaving them pleasantly contoured. Often performed in conjunction with liposculpture, liposuction can transform the hips, flanks, thighs, abdomen, knees, ankles, arms and neck.
Liposculpture, VaserLipo and SmartLipo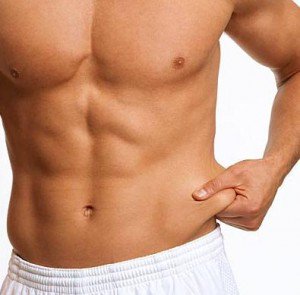 While liposuction is a cosmetic surgical procedure, liposculpture is a method of body contouring. SSA practices liposculpture and liposuction in tandem to achieve desired results and create dazzling silhouettes.
SmartLipo—an advanced laser-assisted form of liposuction—uses a laser to melt unwanted fat from specified areas. VaserLipo is the latest breakthrough in liposuction technology. Vaser stands for Vibration Amplification of Sound Energy at Resonance. It is a minimally invasive ultrasound technology that can soften and loosen stubborn fat from delicate areas of the body.[1] Southern Surgical Arts uses these leading-edge methods to remove excess fat and contour your body accordingly.
The Benefits of Liposuction
Liposuction can remove unwanted fat from many parts of the body. It delivers astonishing results such as:
Six pack abs
Shapely thighs
Slimmer hips
Toned upper arms
Reduced flanks
Round, firm buttocks
Due to the precise, exacting nature of VaserLipo, SSA can even trim excess fat from the chin, neck and jowls. Liposuction helps contour the chest area for either males or females as part of a gynecomastia treatment or breast reduction procedure. Regardless of its application, liposuction is a powerful tool when it comes to sculpting your frame to remove the bulges that bother you.
Beyond the superficial benefits of liposuction, the procedure can also deliver a boost in confidence. When confidence increases, anxiety may decrease. When you address your "problem areas" with liposuction from SSA, it empowers you and may contribute to your general wellbeing.
Candidates
If you are a healthy adult with unwanted fat deposits in one or more places on your body, then you may be eligible for liposuction. Good candidates for the procedure include people who are…
Age 18 to 65
Non-smokers
Generally in good health
Looking for aesthetic enhancements to their body*
Restoring their youthful appearance through liposculpture*
*results may vary
Liposuction is not intended to be a weight loss procedure. A typical surgery may only remove 10 pounds of fat or less. Ideal candidates for liposuction are within 30 pounds of their goal weight and maintain a relatively stable physique. If your body mass fluctuates frequently, or if you struggle with obesity, consider SSA's various alternatives to liposuction.
Personal Consultation in Chattanooga
Every transformation begins with communication. SSA is eager to discuss your healthcare goals and realize your aesthetic vision. Please contact our friendly and knowledgeable team to discuss how liposuction can address your unique concerns. A trained professional will assess your medical history, inquire about your cosmetic needs, and form a strategy to reconcile your desires with your realistic outlook.
As our extensive blog can attest, SSA is founded on excellence and expertise. Please call 423-266-3331 to schedule an appointment. We look forward to chatting, meeting, and collaborating on your cosmetic improvement.
Preparation
During your individualized consultation, SSA will tailor a list of instructions on how to prepare for your procedure. Every patient is unique, so all procedures vary. Your directions will be customized to your treatment, but here are a few quick ideas to keep in mind prior to your liposuction session:
Stop smoking – tobacco products detract from your body's resilience and general wellness, so liposuction candidates should cut nicotine from their lives at least two weeks prior to their procedure.
Plan ahead – please arrange transportation to our clinic on the date of your liposuction treatment.
Fill your prescriptions – SSA will provide you with a complete list of medications that you may need to aid in your recovery. You should fill these before your surgery, or ask a loved one to do so for you.
Find a caregiver – appoint a family member or friend to monitor your progress in the 24 hours following surgery.
Please follow your doctor's specific directions to properly prepare for your liposuction surgery.
The Liposuction Procedure
The exact nature of your procedure will depend on which method of liposuction you and your doctor deem best for your aesthetic journey:
Tumescent: The doctor will gently administer a sterile solution to soften fat and anesthetize the targeted area. This fluid also constricts vessels to facilitate a safe and productive procedure.
Laser-Guided: A burst of energy eradicates unwanted fat deposits quickly and effectively.
Ultrasound-Assisted Liposuction (UAL): Powerful sound waves travel under the skin to rupture the fat cells' walls, making them easier to remove with reverse pressure.[2]
Your doctor can guide you through the benefits of each technique listed above during your consultation period. On the day of your procedure, you will receive the appropriate anesthesia to provide comfort throughout the surgery. Your doctor will make a small incision in the skin to insert a small tube called a cannula. This tube delivers one or more of the aforementioned services (tumescent liquid, sound waves, lasers) to break apart unwanted fat reserves.
The loosened fat stores are vacuumed out of the body through the cannula. Your surgeon will suture all incisions closed to leave as small a mark as possible. Liposuction can be successfully performed on multiple areas during one procedure, or you can schedule a return visit to SSA for further body contouring.
Recovery
Your attentive medical team will provide you a temporary wrap or binder following the liposuction procedure. Avoid irritation, strenuous activity, and pressure to the affected area for at least 3 weeks following your surgery.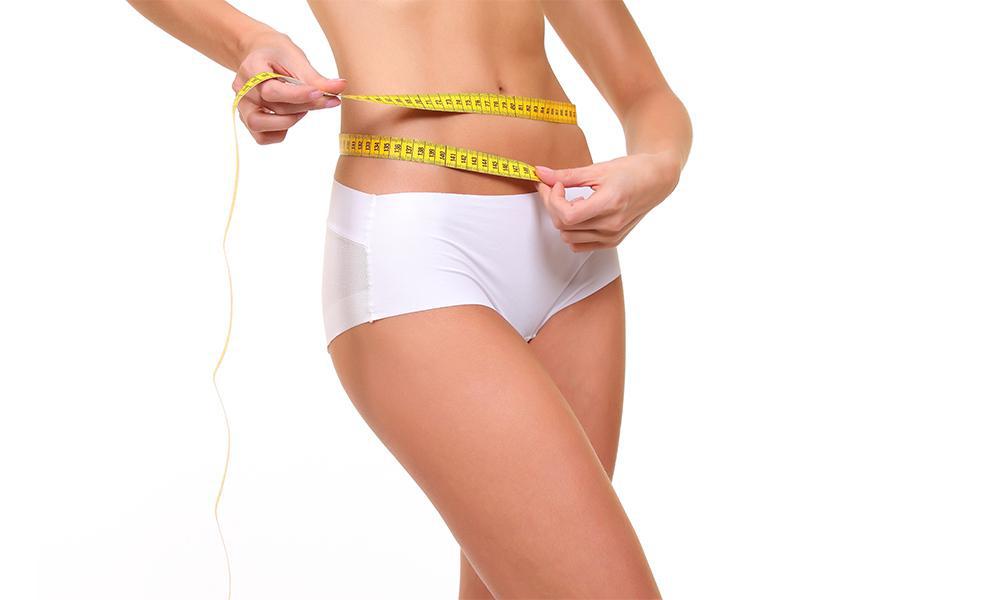 We will make a follow-up appointment to remove your sutures and monitor your progress within 5-10 days after the liposuction procedure. To promote proper circulation, please avoid sitting for long periods of time. Light walks are permitted, but be sure not to exert yourself.
SSA's dedicated staff is ready to answer any questions or concerns you may have about medications, discomfort, or other post-surgery matters. We want you to be happy and healthy during the healing process.
Results and Reviews
It might take a few weeks to enjoy the full effect of your liposuction procedure. You will require some time to process the tumescent fluids that were administered during surgery. But as the swelling subsides, your slim, trim new profile emerges!
We are proud to have provided our neighbors world-class results from the convenience of our Chattanooga and Calhoun offices. The rave reviews speak for themselves, so allow us to speak back: THANK YOU!
Complementary Procedures 
Liposuction can be performed in conjunction with various other body contouring procedures. If fat removal leaves your abdominal region with unwanted excess skin, then a tummy tuck may be just what the doctor ordered. SSA also offers tightening and toning services, such as BodyTite and FaceTite. These are minimally invasive procedures that deliver maximum results!
When SSA removes fat during the liposuction process, you can put it to great use as a facial filler. The fat transfer procedure purifies the harvested fat from your liposuction and injects it back into your face to plump and contour your features. Fat transfers are safe because they harness your own body's materials and amplify your natural beauty!
Liposuction FAQ
How much does liposuction cost in Tennessee and Georgia?
Liposuction at Southern Surgical Arts begins at $4,200, but it may cost more depending on what accompanying work you want to supplement the procedure. At SSA, we want to help bring your goals to life! We will guide your decision-making process with expertise and respect. Your total costs will include the surgeon's fee, anesthesia costs and the facility fee for the operating room. Please ask about pricing for other supplies, implants, and all routine follow-up visits.
Is liposuction safe?
Yes. Liposuction has evolved and improved over the past several decades. SSA uses the most advanced equipment and techniques available. 
How much weight will I lose?
Liposuction is not a weight-loss tool. On average, patients may only lose 1 to 10 pounds during a typical procedure. However, these pounds are removed from the exact areas you want targeted, so the results are remarkable. Liposuction with SSA is a great way to shape, contour and sculpt your beauty.
References
Hoyos, A. & Millard, J. (2007). VASER-Assisted High-Definition Liposculpture. Aesthetic Surgery Journal. 27(6):594–604. https://doi.org/10.1016/j.asj.2007.08.007
Tabbal, G.; Ahmad, J.; Lista, F., & Rohrich, R. J. (2013). Advances in Liposuction: Five Key Principles with Emphasis on Patient Safety and Outcomes. Plastic and Reconstructive Surgery – Global Open, 1(8):e75. doi: 10.1097/GOX.0000000000000007