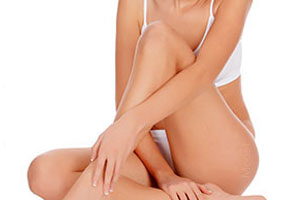 When comparing the cost of a cosmetic surgery procedure at different cosmetic or plastic surgery centers, know that the total cost of your surgery with Dr. Deal, Dr. Gardner or Dr. Kluska at Southern Surgical Arts will include the surgeon's fee, anesthesia costs and the facility fee for the operating room and all other supplies and implants when indicated. The total price at Southern Surgical Arts also includes all routine follow-up visits.
Some surgery centers bundle the price of the procedure into one total fee like we do at Southern Surgical Arts and others may only quote you their surgeon's fee so that their prices seem less expensive.
The prices listed below are estimates. Please know that you will need to schedule a complimentary consultation for a more accurate quote.
Face & Neck
| Cosmetic Surgery | Total Fee Estimate |
| --- | --- |
| Affirm Fractionated CO2 Laser or Erbium Laser Resurfacing | $2,499 & up |
| Cheek Implant | $4,000 & up |
| Chin Implant | $4,000 & up |
| Cosmetic Face & Neck Lift | $9,000 & up |
| Eye Lift (Blepharoplasty) | $2,500 & up |
| Eyebrow Lift | $4,000 & up |
| Fat Transfer to Face | $3,000 & up |
| Hair Restoration | $10,000 & up |
| Laser Face Lift | $5,000 & up |
| Lip Implants | $3,500 & up |
| Otoplasty (Ear Pinning) | $4,900 & up |
| RevaLift (Lower Face Lift) | $7,000 & up |
| Rhinoplasty (Nose Reshaping) | $7,000 & up |
| SmartLipo Face & Neck | $3,600 & up |
Breasts
| Breast Surgery | Total Fee Estimate |
| --- | --- |
| Breast Augmentation | $4,749 & up |
| Breast Lift | $7,000 & up |
| Breast Reduction | $6,500 & up |
| Inverted Nipple Correction | $4,000 & up |
| Fat Transfer to Breasts | $6,000 & up |
Body & Abdomen (includes Below the Waist and Mommy Makeover
| Body Surgery | Total Fee Estimate |
| --- | --- |
| Arm Lift (Brachioplasty) | $6,500 & up |
| BodyTite | $4,000 & up per area |
| Body Lift | $12,000 & up |
| Brazilian Butt Lift | $9,500 & up |
| Cellulite Reduction | $4,500 & up |
| Liposuction/Smart Liposuction | $4,200 & up |
| Majoraplasty | $3,500 & up |
| Minoraplasty (Labiaplasty) | $3,500 & up |
| Mommy Makeover | $12,000 & up |
| Mommy Makeover Plus | $15,000 & up |
| Non-surgical Vaginal Rejuvenation | $1,200 & up per treatment |
| Thighplasty (Thigh Lift) | $8,900 & up |
| Tummy Tuck (Abdominoplasty) | $8,500 & up |
Men
| Surgery for Men | Total Fee Estimate |
| --- | --- |
| Gynecomastia | $5,600 & up |
| Liposuction/Smart Liposuction | $4,200 & up |
| Hair Restoration | $10,000 & up |
| Vaser/Hi-Def Liposuction | $7,000 & up |