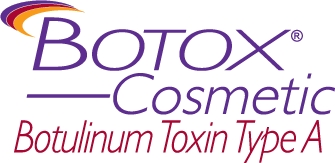 Botox, until quite recently, was primarily known for its wrinkle smoothening and beauty enhancement benefits. However, it offers more advantages than you'd normally believe. Research studies have suggested that Botox injections can effectively treat health issues like chronic migraines. This means there is help with your chronic migraines if you live anywhere close to Chattanooga, Tennessee or Calhoun, Georgia!
What is Botox?
Botox is one of the many names given to a Neuro-toxic protein named 'botulinum toxin A' which is attributed to the bacterium- Clostridium botulinum. It is an effective injectable procedure that can treat even the severest of your brow furrow, the "elevens" between your eyes and crows feet (frown lines). Popular names and similiar competitors of Botox include BTXA, Neurobloc, Dysport and Xeomin, among others.
How does it work?
Botox injections impede nerve reactions catalyzing muscle contractions which in turn lead to wrinkles. Besides the glabellar "frown lines", patients can also have Botox administered on their forehead as well as their crow's feet. One of Botox's advantages is that it is directly administered to the muscles and does not require anaesthesia.
Numerous clinical studies have proven that women who get injected with Botox are far less likely to develop wrinkles as compared to those who don't because each injection practically trains the muscles to soften and relax. Once administered, the effects usually last for as long as four months and up to six months.
Patients report the benefits are that they look refreshed, less tired and several years younger.
Medical use and its impact on Migraines
Apart from cosmetic usage, Botox has also been widely used to treat serious medical disorders such as neuropathy, achalasia, depression, overactive bladders, spasticity, and migraines. If you've ever suffered from migraines in the past, you'd agree that it can be a severely debilitating condition that virtually paralyzes your everyday life. According to a recent research report published in the Journal of the American Medical Association, migraines affect the American workforce by causing a loss of productivity worth $16 billion every year. And, although close to 43% of adults experience migraine-like symptoms at some stage in life, most of them refrain from seeking medical counsel.
How does Botox treat Migraine?
Contrary to popular opinion, Botox does not treat migraines by inducing muscle-relaxing properties. Botulinum toxin is known to trigger the release of peripheral nociceptive neurotransmitters, which have a therapeutic impact on your pain processing mechanism, thereby curtailing the occurrence of migraines. This is how Botox has also known to be beneficial in lower back pain and cervical dystonia.
Need for expertise
Before commencing, you may want to ensure that the medical professionals administering your treatment are thoroughly trained in administering Botox. This is because migraine treatment requires specialized, focused attention that goes beyond conventional methodologies. At Southern Surgical Arts in Chattanooga and Calhoun, you are assured about getting nothing less the expertise of Botox injections from our board-certified cosmetic surgeons who have several years of experience. Dr. Chad Deal and Dr. Carey Nease are experts in the field of facial plastic surgery, having completed more than 3,600 facial cosmetic surgeries over the past ten years. They are known for tailoring a customized treatment plan for each patient's needs and goals using the latest technology and skills.
If you would like more information about Botox injections for migraines or facial wrinkles, please call to make a complimentary consultation at 423-266-3331 or 706-629-8622. Also, visit www.southernsurgicalarts.com for before and after photos, videos and testimonials of actual patients.