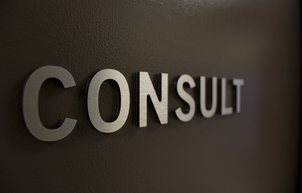 In consultations our patients sometimes tell us that they would have had their desired procedure a long time ago, if only… Most times, the "if only" they are referring to is a financial obstacle.
It is a very common misconception that because traditional medical health insurance doesn't cover elective cosmetic procedures, that they are out of reach financially for the average person. Some of our patients tell us they are saving up for their procedure, or that they are going to earmark their tax refund or bonus to pay for it. However, you don't have to wait for a windfall to get the procedure you desire.
At Southern Surgical Arts we offer flexible third-party financing options so that you can have the procedure you want, when you want. Each of these options is easy to apply for, and 100% confidential.
Keep reading to learn about three financing options offered by Southern Surgical Arts:
American HealthCare Lending is the newest addition to our financing options. American HealthCare Lending is a trusted name for financing in the cosmetic surgery industry. The loan process is quick and simple and doesn't affect your credit to apply.
With American HealthCare Lending, you can set the terms of your loan for up to 84 months depending on the price of your procedure and what you can afford to pay each month. It is good for any virtually surgical cosmetic procedure you desire. There are no penalties for paying off your loan early and no retroactive interest.
American HealthCare Lending has an outstanding reputation for transparent, easy financing terms and is a great option for funding your procedure.
CareCredit is a healthcare credit card that can also be used to finance your cosmetic procedures. Unlike American HealthCare Lending, you can use CareCredit to finance both surgical and non-surgical cosmetic interventions. This includes a broad array of procedures, from Botox® to breast augmentation.
Once you have opened a CareCredit card, you can use it again and again without reapplying as long as your credit remains in good standing. Additionally, you can use your card to pay for other family member's procedures.
CareCredit allows you to make convenient monthly payments in 24-month to 60-month terms, or you can avoid interest altogether if you pay in full within a certain period of time.
United Medical Credit is a good option if you have "less-than-perfect" credit. United Medical Credit offers loans for up to $25,000 for cosmetic surgeries, including popular procedures such as face lifts, breast augmentations, rhinoplasties and even hair restoration (among others).
With United Medical Credit, you will get a competitive interest rate and have several term options available to you. There are also interest-free options if you meet certain credit criteria. Once you have been approved, they will disburse the funds directly to Southern Surgical Arts for your convenience.
As with American HealthCare Lending and CareCredit, you should have an answer from United Medical Credit within a very short period of time, usually within 24 hours or less.
We hope that getting the cosmetic surgery procedure of your dreams now feels a little bit more like reality! Please call Southern Surgical Arts at 423-266-3331 to set up a confidential appointment to learn more about your financing options.